School of the Arts


2020 Awards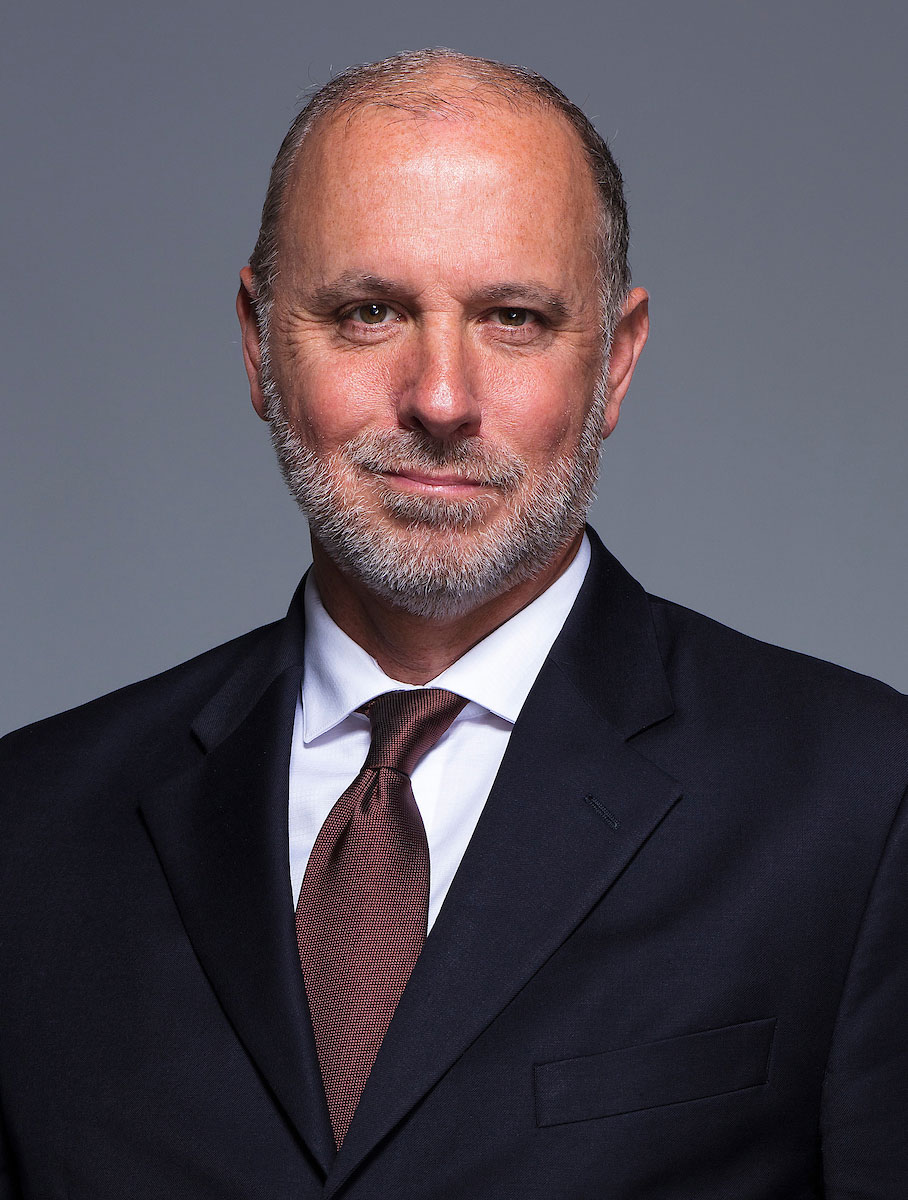 Letter from the Dean
It cannot be said that the study of Art, Dance, Music or Theatre is easy. It is certainly noble, valuable, worthwhile, challenging and vital. And it is (usually) enjoyable, rewarding, satisfying and fulfilling. But it is rarely, if ever, easy. It requires hard work, discipline, diligence and dedication. It demands a level of commitment that sometimes defies logic or practicality. Rehearsals and studio work often go deep into the night. Sleep is sometimes a luxury. Copious hours of dedicated exertion are necessary to produce the artistic results desired. And all of this on top of general education requirements and other academic exigencies. So it is fitting that we recognize those who have managed to achieve such excellence, both artistically and academically.
Along with our outstanding students, we will also recognize teachers, mentors and staff members whose work has been especially valuable in helping our students to achieve their goals and aspirations. As dean of the School of the Arts, it is my great privilege to acknowledge and illuminate the exemplary work performed by all of this year's honorees. May we all take inspiration from their extraordinary efforts.
Stephen M. Pullen, MFA
Dean, School of the Arts
Art & Design Awards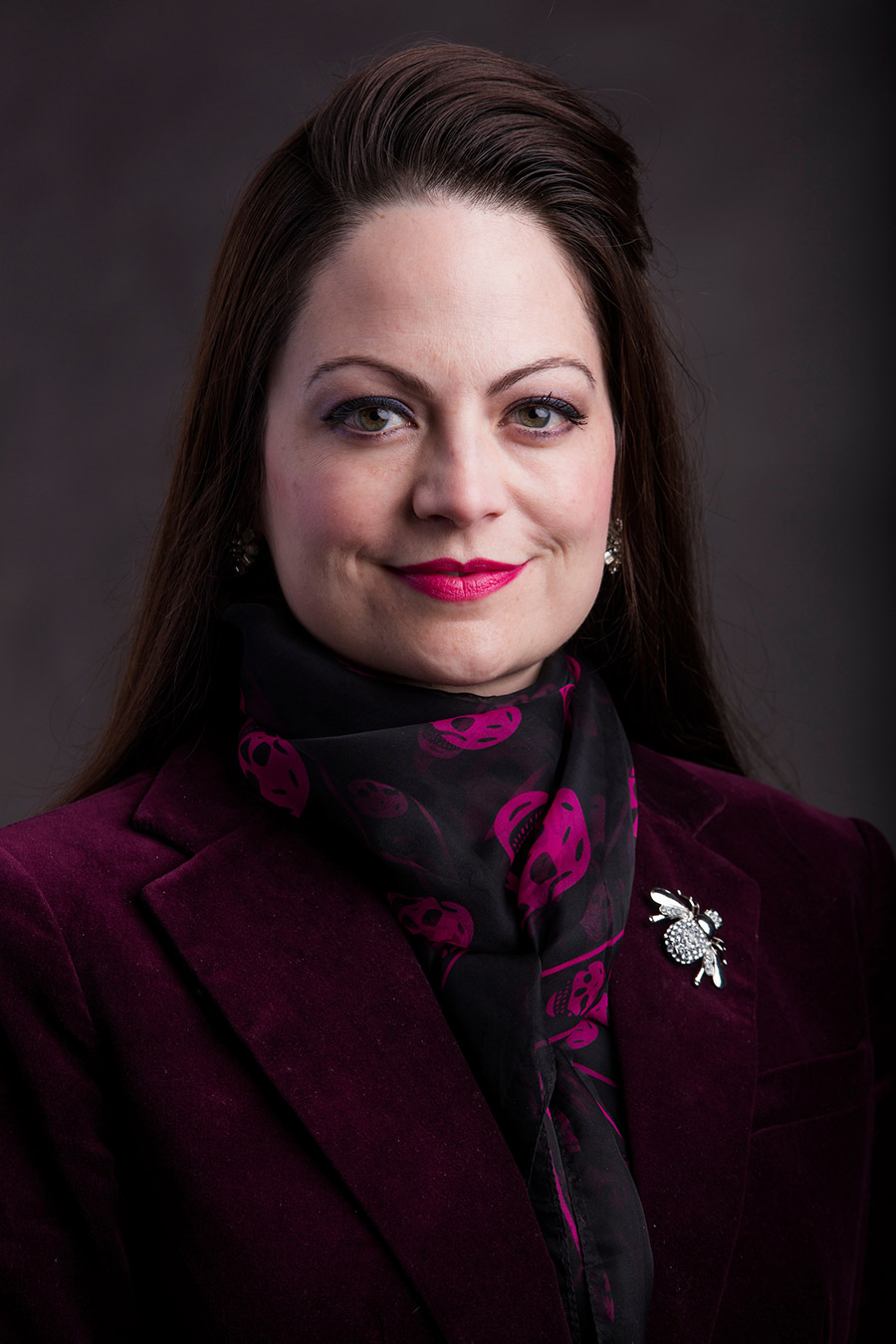 Message from the Chair
One brushstroke. One pixel. One word. Vincent van Gogh poetically noted, "Great things are done by a series of small things brought together." Nothing could be truer of the visual arts. The arts inspire and challenge us. They provide places of harmony and repose, but also bravely nudge us out of complacency, defying us to think in new ways. The arts remind us what it is to be human—they teach us, inspire us, and unite us. But pursuing an education in the visual arts is no easy task. It requires building skills over not days or months, but years. It demands tenacity, flexibility, courage, creative vision, and even a sense of humor.
During this graduation season, the Art & Design Department honors seven extraordinary students dedicated to excellence in the visual arts. Nominated by their professors, these students have demonstrated outstanding commitment to their individual areas of focus. They have invested countless hours honing their skills and expanding their knowledge. They have weathered storms, taken risks, and poured their hearts and souls into creating their illustrations, paintings, photographs, drawings, sculptures, and designs, as well as developing their research, writing, and teaching. From all of your teachers in the Department of Art & Design, we congratulate you and wish you the brightest of futures, our honored graduating students of excellence!
Courtney R. Davis, JD, MA
Chair, Department of Art & Design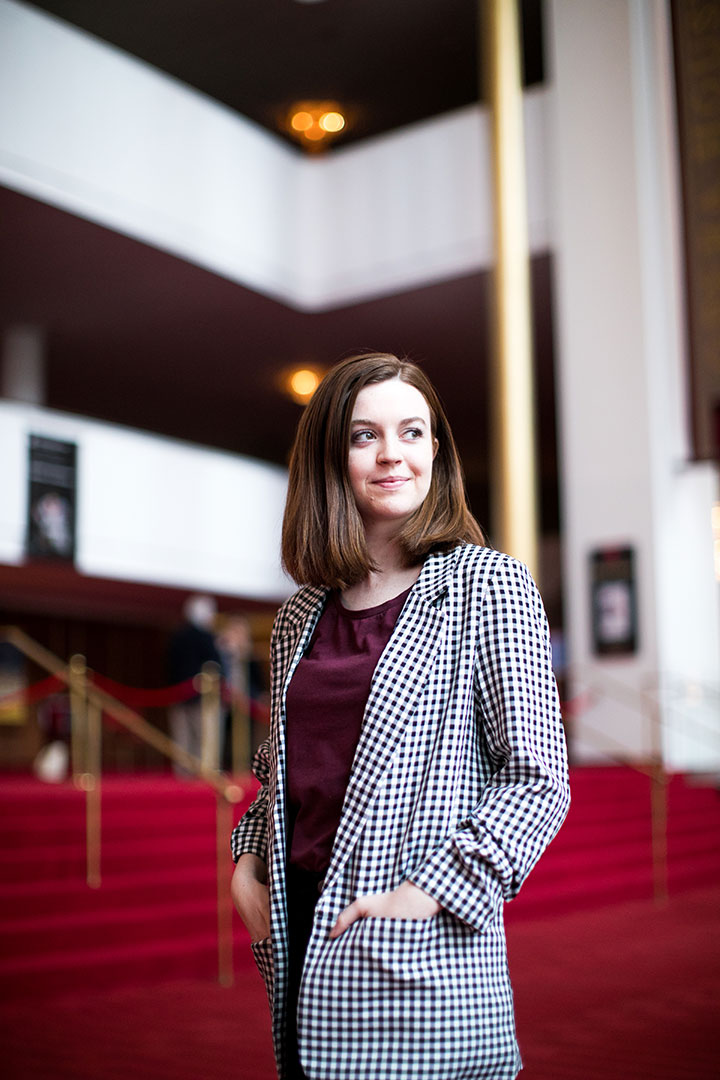 Award of Merit: Art History
Golda Dopp
Golda Dopp is thrilled to soon be a UVU alumna! Highlights from her time as an Art History major include living in Hong Kong and learning Cantonese, participating in the National Student Exchange, and interning at the Kennedy Center in Washington, DC and the Utah Museum of Contemporary Art. She is passionate about enabling people to become creative collaborators in the art world. Her professional goals include getting a Master's in a non-Western study of art, then becoming a museum curator.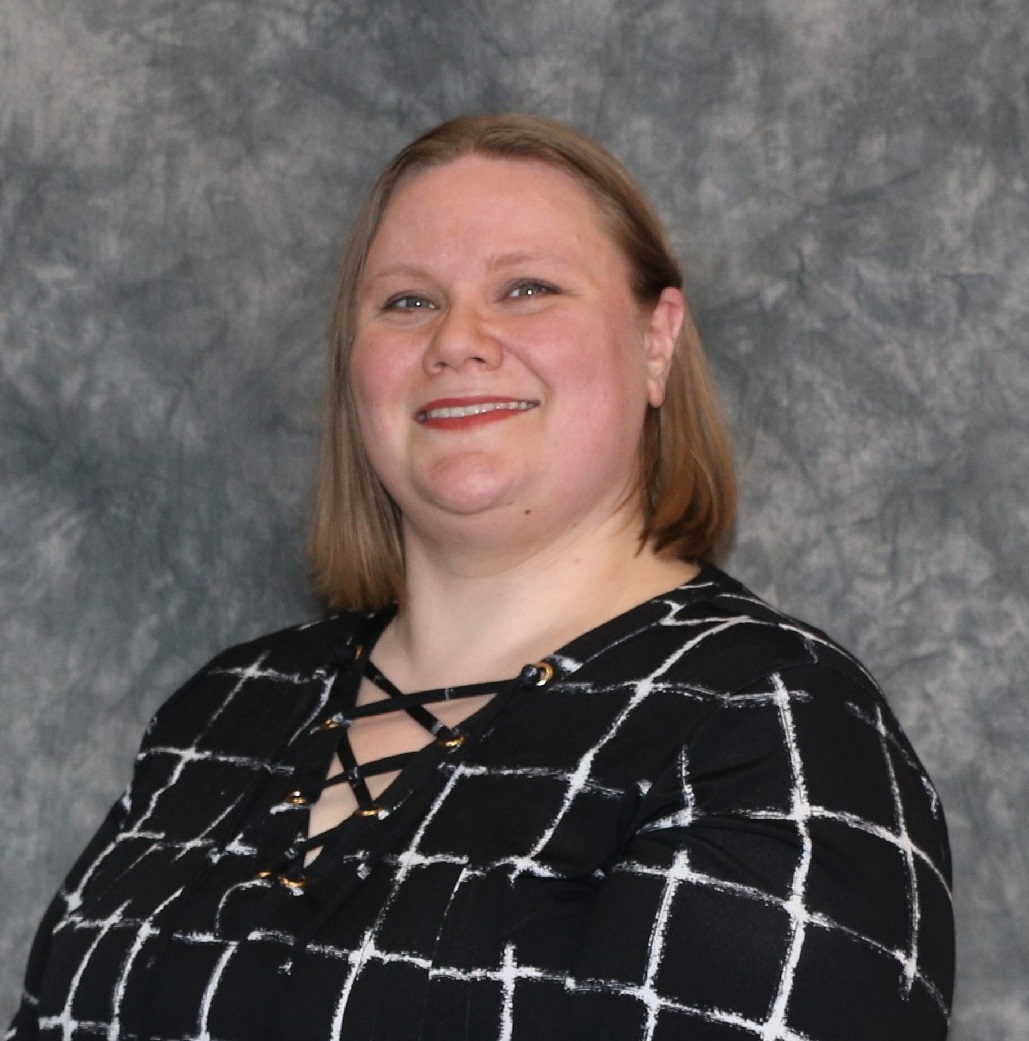 Award of Merit: Art Education
Maura Colby
Maura Colby would not describe herself as an artist but a tinkerer. She loves to tinker with any art form she can get her hands on. She also enjoys showing others how to be a tinkerer, which is why she decided to be an art teacher. She can't wait to be a teacher. On a personal note, Maura is a devoted aunt to her nephews and niece. She enjoys cooking, books and her dog.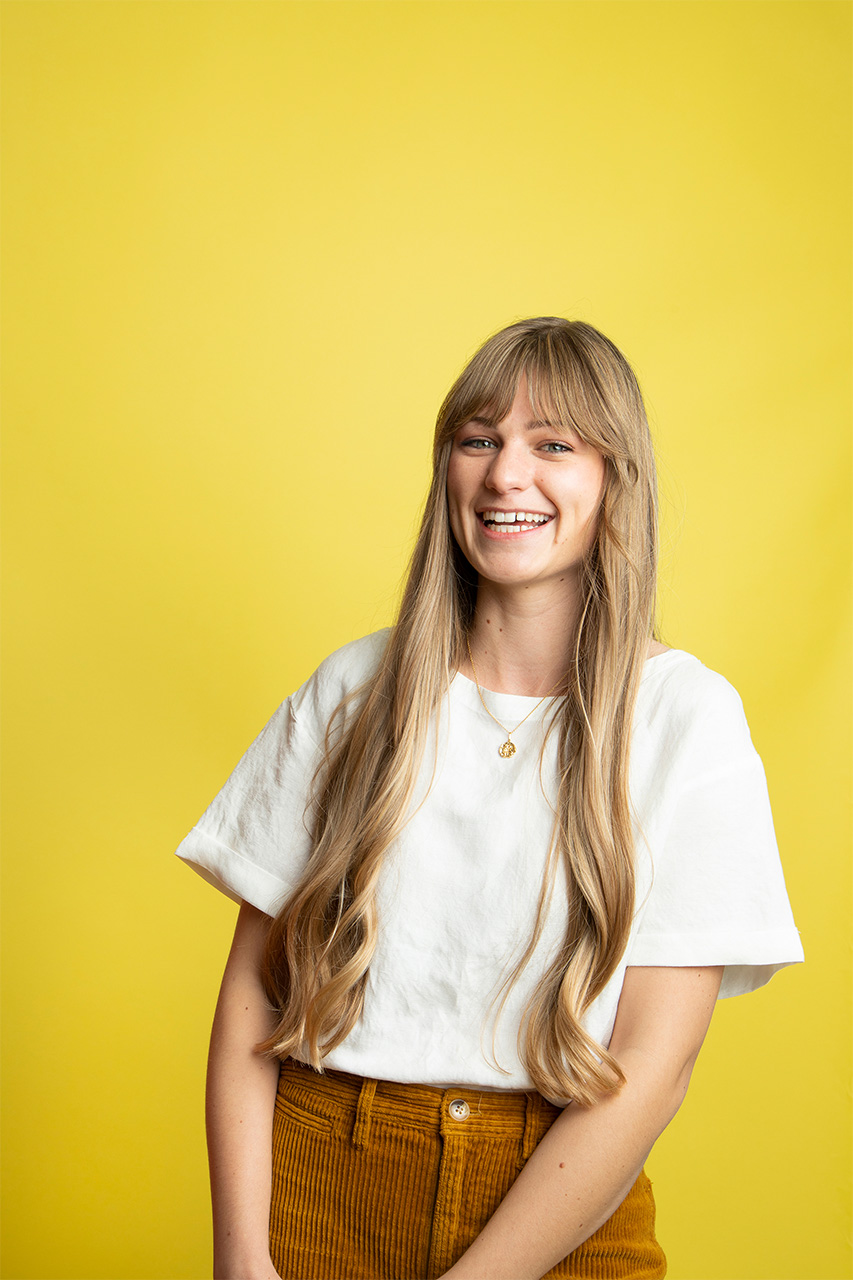 Award of Merit: Graphic Design
Kylie Crosby
Kylie Crosby is a graphic designer who is interested in taking a human-centered design approach to solving problems. With a Bachelor of Fine Arts in Graphic Design and minor in Art History from Utah Valley University, Kylie draws from previous art techniques and movements to influence her designs and embraces the intersection between art and design. She is now working at Chatbooks as a user-experience designer and continues to find joy in learning new things.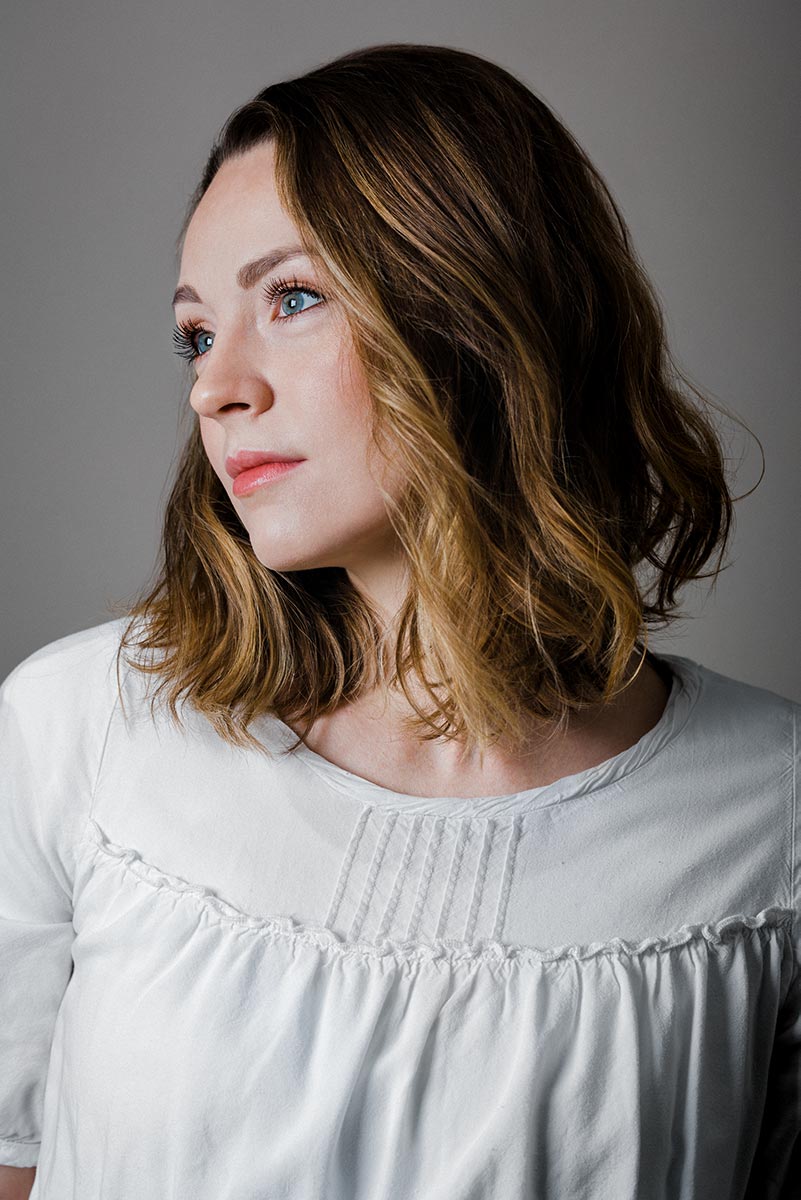 Award of Merit: Photography
Coco Berryessa
Coco Berryessa combines her love of light and color with fine art, commercial, and food photography. She especially enjoys the particular challenges food photography presents and plans to pursue it as her primary interest after graduation. Coco has a cumulative GPA of 4.0, consistently made Dean's List, and was awarded the UVU Art & Design Talent Scholarship. She completed an internship with a food photographer and became the principal photographer for an upcoming collaborative cookbook with the Culinary Arts Institute at UVU. She was the UVU photography representative at both the 2019 State and National SkillsUSA competitions, where she consecutively placed first. Coco is proud to be a Wolverine and looks forward to her promising future in photography.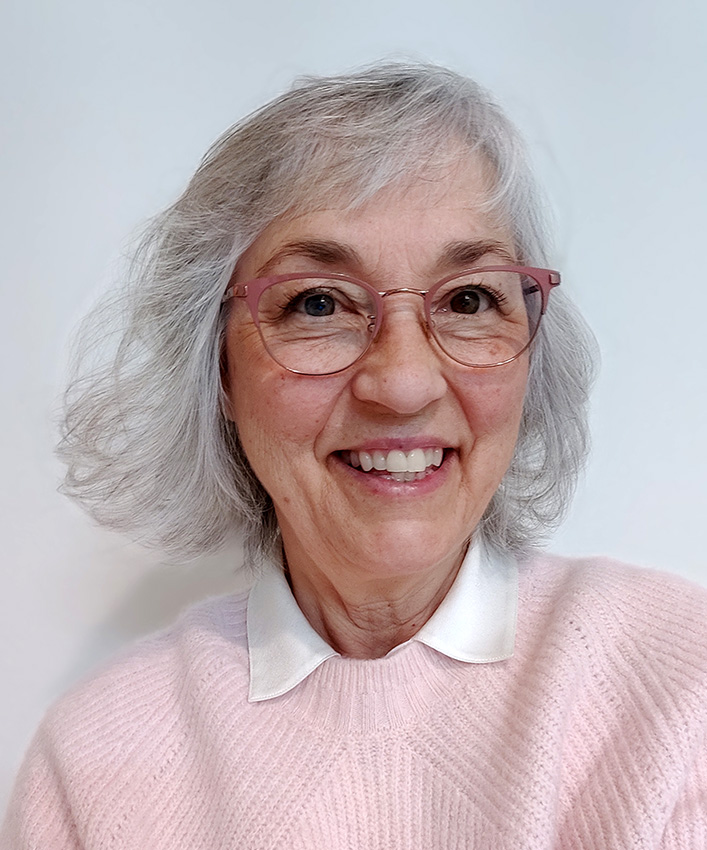 Award of Merit: Sculpture/Ceramics/3D
Cathy Erdmann
During her time at UVU, Cathy Erdmann, has received several awards for her ceramic sculptures, including 1st place in the 2019 Woodbury Student Art Exhibit for her sculpture, "Psyche". Her artwork has also been featured in Touchstones, where her sculpture, "Teapot No. 1", was awarded 1st place. Cathy will graduate in May with a BFA in ceramics and sculpture. She loves playing with clay and currently teaches art lessons in her studio.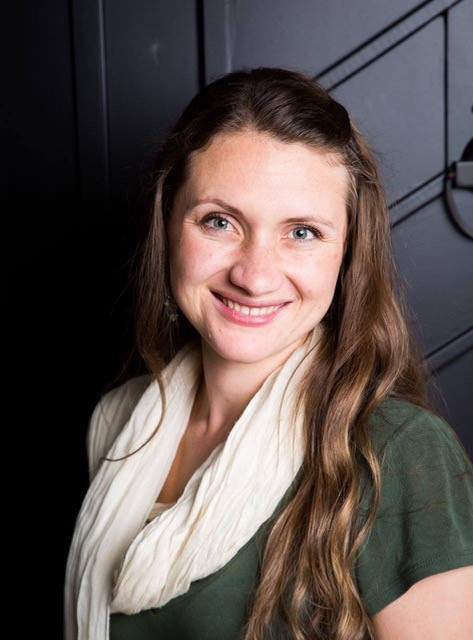 Award of Merit: Painting & Drawing
Vera Murphy
Vera Murphy has always been a hard-working student of excellence. She hit a few bumps on the way to getting her BFA that led to 3 years off and an adorable two-year-old. She was finally getting back in the swing of things when she found out baby number two would arrive before she finished her degree. It has been a challenging road, but she is making it happen anyway.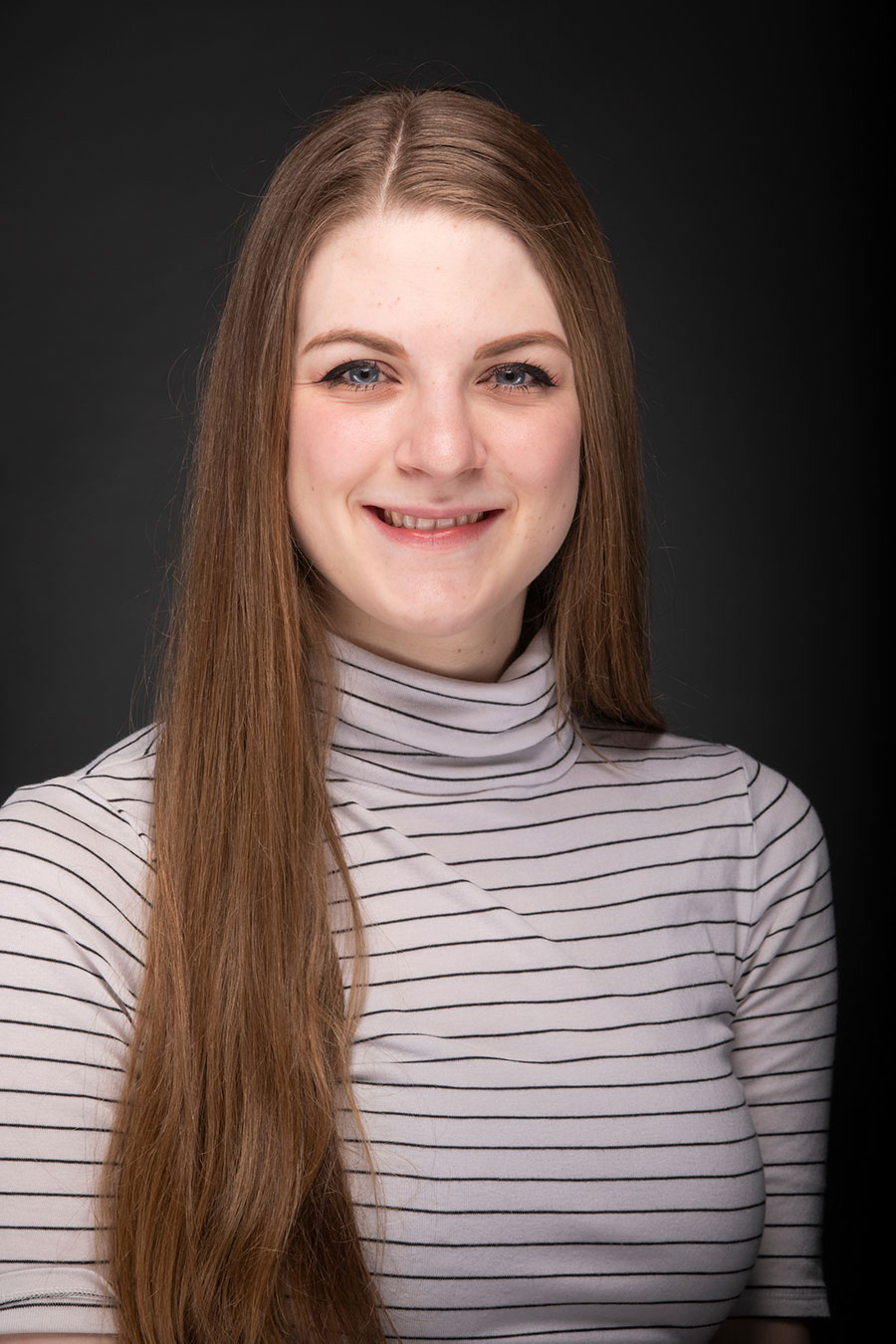 Outstanding Student Award
Marissa Clement (Illustration)
Marissa Clement graduated Fall 2019 with a BFA emphasis in Illustration. She traveled to both the United Kingdom and Germany on study abroad trips. These opportunities taught her to utilize her skills in producing books with UVU's Art and Design department. Her work has been featured in both the New York and LA Society of Illustrators shows and is published through them as well.
Dance Awards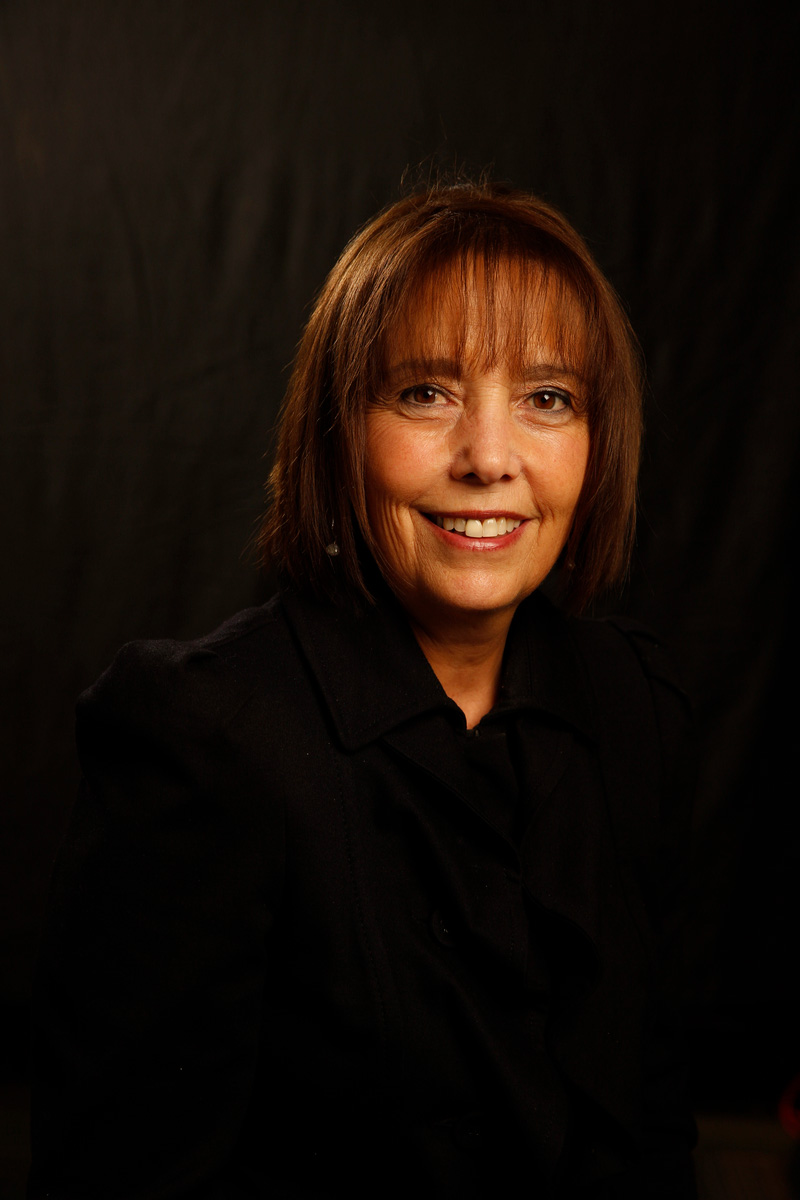 Message from the Chair
To dance is to experience all qualities of being human. It engages and embodies the physical, intellectual, emotional, psychological, social, and spiritual aspects of those individuals that dance. Martha Graham also speaks of dance as language that communicates expression and voice as she states, "Dance is the hidden language of the soul". When we dance together it creates a powerful community that communicates with its audiences through the medium of motion.
As we conclude the 2019- 2020 academic season the professors in the Department of Dance nominated and voted upon the graduates that exemplified the characteristics, work ethics, and accomplishments of the mission of the department. Four extraordinary students are honored in their respective areas of dance. They have demonstrated excellence in performance, academics, creative and scholarly research, leadership, pedagogy, and service. They have become artists or dance educators with voices that will communicate to the community and their students that dance has the power to elevate and transform lives. In the words of Martha Graham "Art is eternal for it reveals the inner landscape which is the soul of man". I congratulate these exemplary outstanding students on behalf of the faculty in the Department of Dance and wish them well in their future pursuits.
Doris Hudson Trujilo
Chair, Department of Dance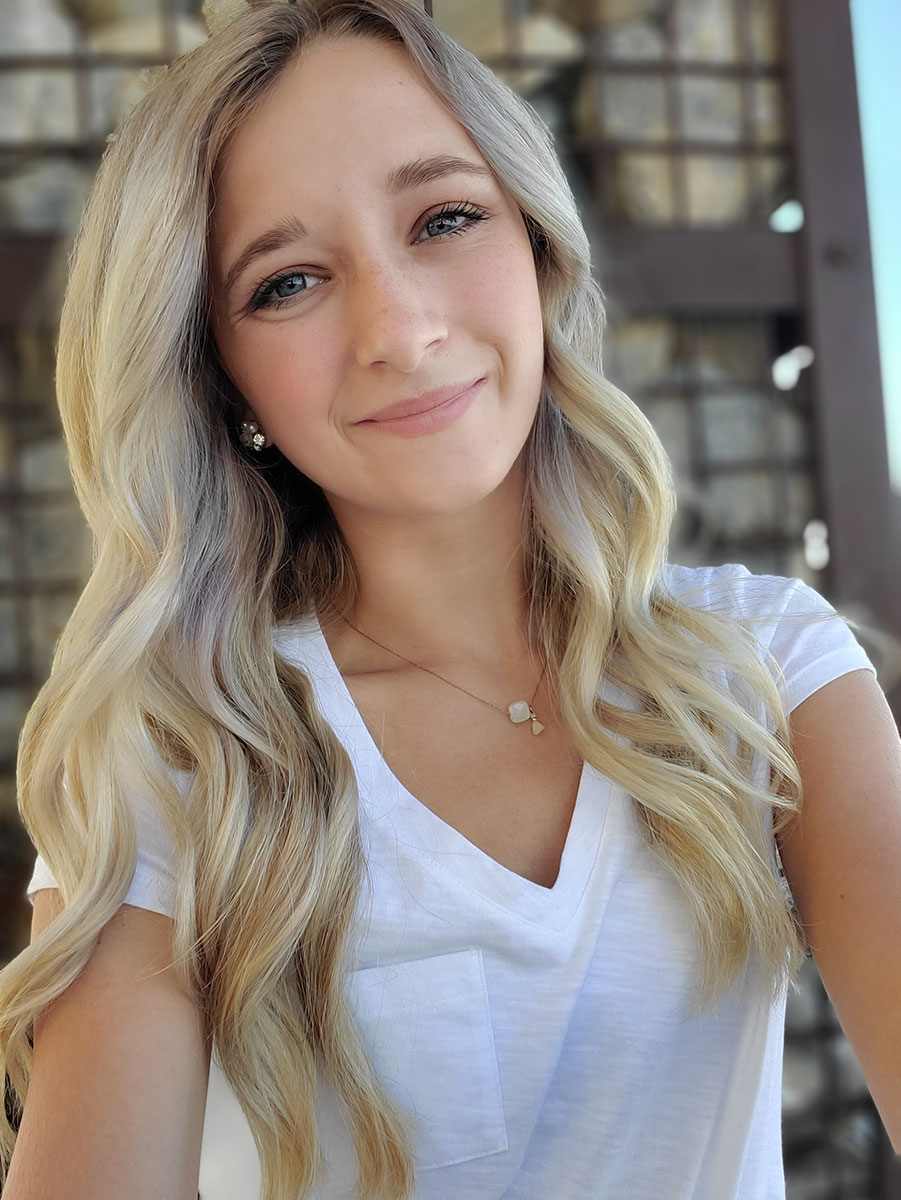 Award of Merit:

Ballet
Mattea Rogers
Mattea started attending Utah Valley University in the fall of 2016. During her time here, Mattea had the opportunity to take classes from a variety of national and international teachers. This past year Mattea took classes and performed with the professional company Utah Metropolitan Ballet throughout the season. She is a member UVU's ballet performing company, Repertory Ballet Ensemble, and has participated in many workshops. She studied under Devon Carney, Douglas Martin, Stoner Winslett, and Peter Boal in the Boca Ballet Theatre artistic director program. Her most recent performances include her role in George Balanchine's ​Serenade, and the pas de deux in Marius Petipa's​ Paquita. ​ She will begin dancing as an artist in the Utah Metropolitan Ballet starting next season, and could not be more grateful.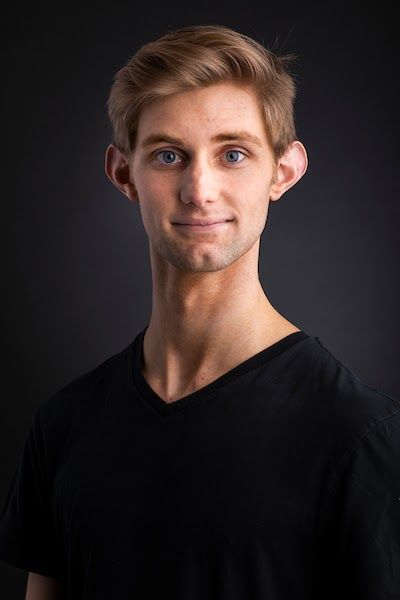 Award of Merit:

Ballroom
Spencer Muir
Graduating from Utah Valley University with a Bachelor's degree in Science with an emphasis in Ballroom Dance, Spencer Muir is a well rounded dancer and studious individual who thrives on connective material. While at UVU Muir danced, traveled and competed around the world with the Ballroom Touring Team, performed with Repertory Dance Theatre (RDT), and participated in research conferences presenting material connecting dance, Laban Movement Analysis, and Kinesiology.
"Actively participate in life against gravity" - Nina Watt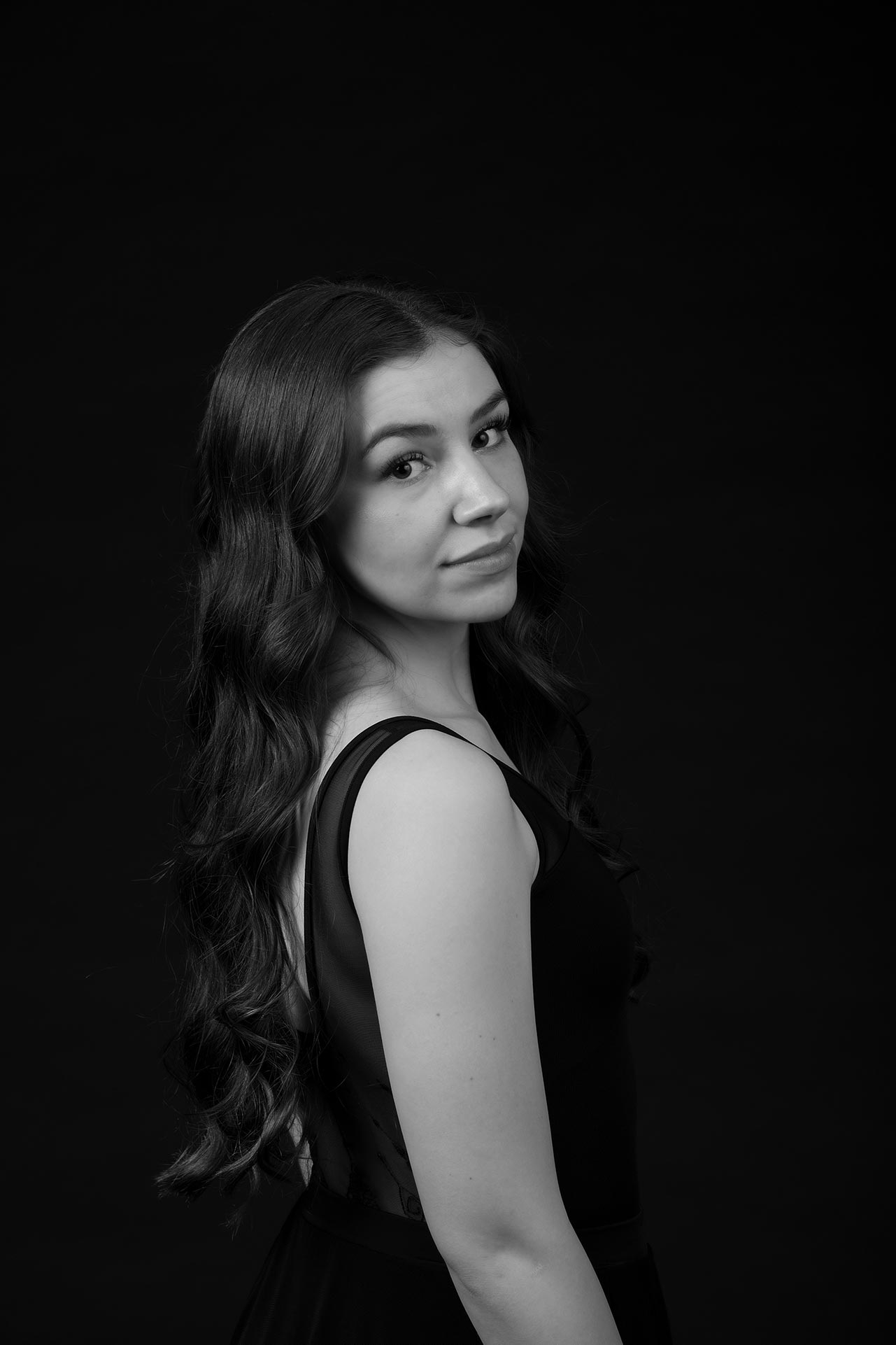 Award of Merit:

Modern Dance
Kelsey Sorenson
Kelsey Sorenson will be graduating this May with a B.F.A in Modern Dance. During her studies at UVU, she performed as a guest artist for Repertory Dance Theatre, presented choreography at the Utah Conference for Undergraduate Research, choreographed 3 pieces for UVU's Synergy Dance company, as well as performed as a company member for 3 years. This past year, Kelsey began her professional dance career as a company member for Wasatch Contemporary Dance II.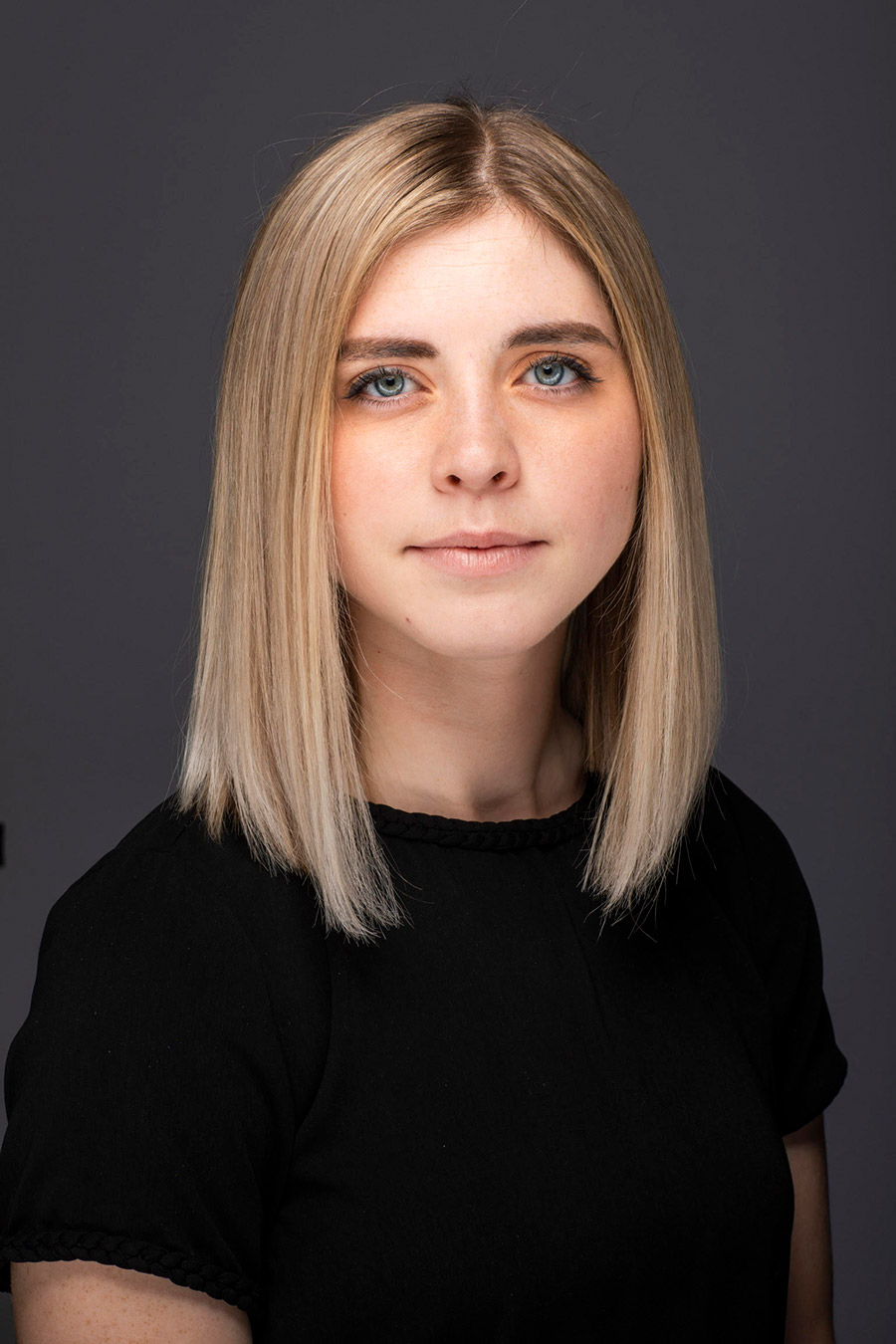 Outstanding Student Award
Rachel Blackford 
(Dance Education)
Rachel Blackford is a Utah native who recently completed her modern dance training with an emphasis in education at Utah Valley University, where she excelled as a performer, choreographer, educator, and dance scholar. In her time at UVU she acted as a director's assistant in her third year on Synergy Dance Company, worked as a dancer with RDT on their 2019 restageing of Doris Humphrey's work Passacaglia and Fugue in C Minor, and has set several works on UVU's Synergy Dance Company and Contemporary Dance Ensemble. Her works Exodus et. Catherine Brown and Cries Made Inchoate were selected for adjudication at the Northwestern regional ACDA conferences in 2018 and 2020, and her more recent work was also commissioned to be restaged on UVU's CDE for their 2020 spring show.
Rachel is currently working in the St. George area directing the dance companies at both Crimson Cliffs and Desert Hills high schools, and has enjoyed the opportunity to mentor young dance artists in her community. She recently became a member of St. George Dance Company for their 2020 season working as both a dancer and choreographer for their upcoming show, and is excited to continue exploring her dance artistry as a mover, educator, and choreographer.
Music Awards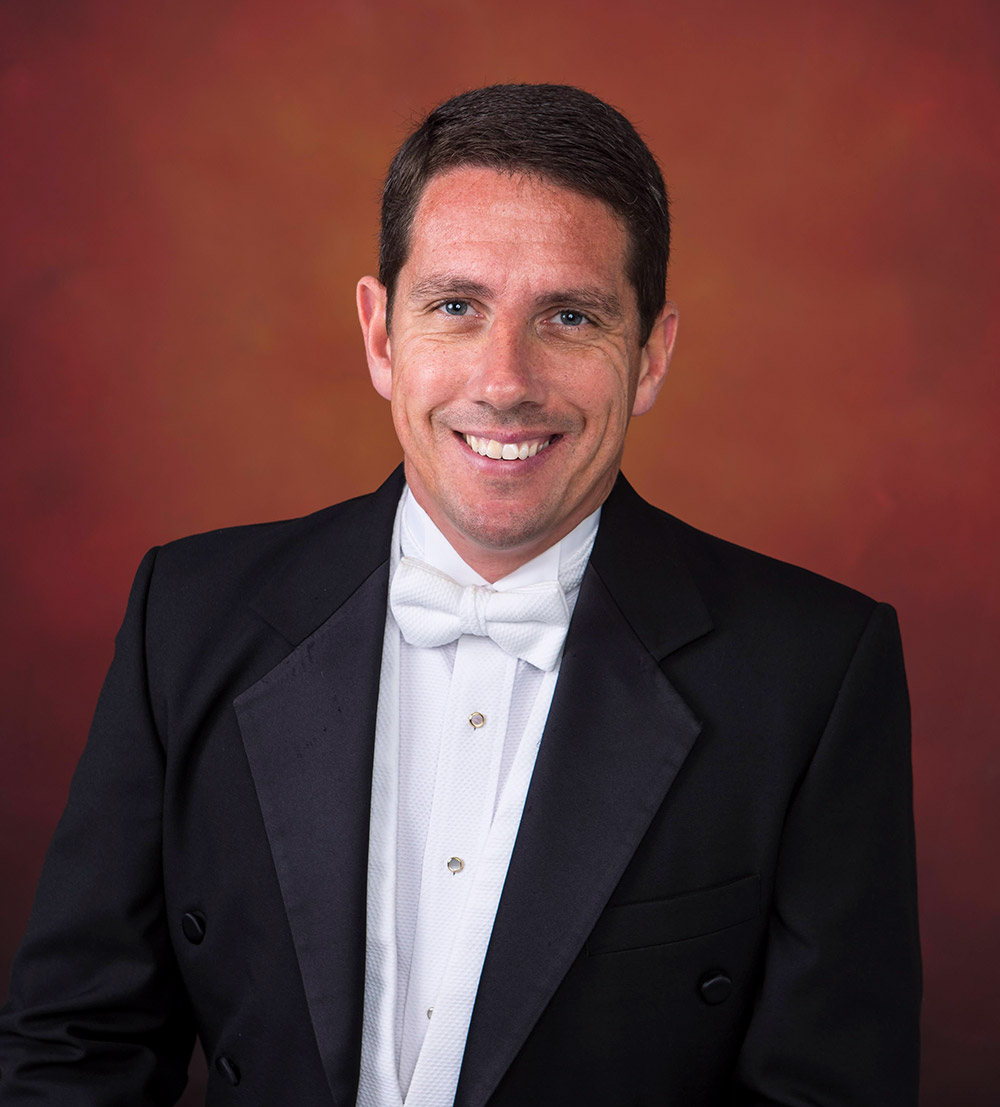 Message from the Chair
Henry David Thoreau so accurately described music, and particularly its necessity in the present day, when he wrote, "When I hear music, I fear no danger. I am invulnerable. I see no foe. I am related to the earliest times, and to the latest." Whether studying performance, composition, production, or education, the Utah Valley University Music Department graduates are prepared, comprehensive musicians who will continue as life-long artists and learners. Their contributions will help our communities unite in various forms of song. They will use their unique musical voices to support and challenge society. And they will trumpet that it is music, and arts in general, that helps us get through difficult times of isolation and unites us from afar. Music being the mortar that binds humanity, these exemplary graduates will harness their invulnerability to create meaningful music and musicians through the rest of their lives. On behalf of the extraordinary music department faculty, I salute and celebrate these wonderful graduates, musicians, artists, and human beings.
Dr. Tom Keck
Chair, Department of Music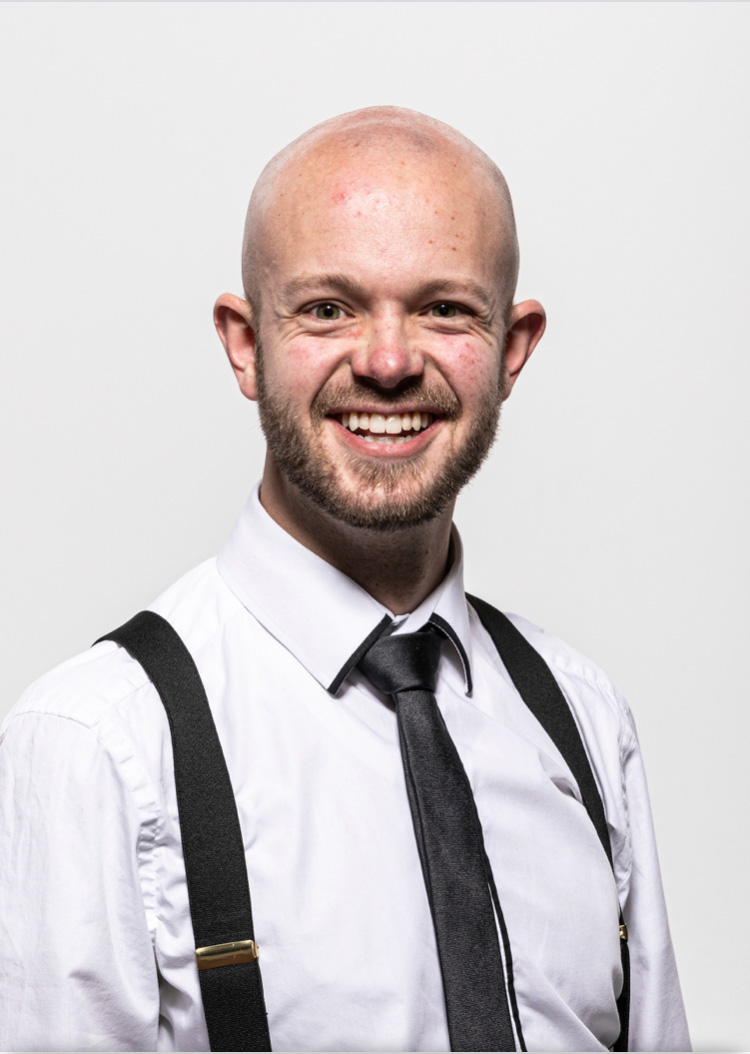 Award of Merit:

Music
Dawson Richman
This is Dawson Richman's 5th year at UVU. As a piano performance major, Dawson has had many opportunities to perform for those in the community. Dawson will graduate this semester and plans to receive his MBA from UVU. Dawson enjoys reading and studying foreign languages in his spare time. He is fluent in German and has recently started learning Italian. Dawson has enjoyed his time here at UVU and cannot wait for the future.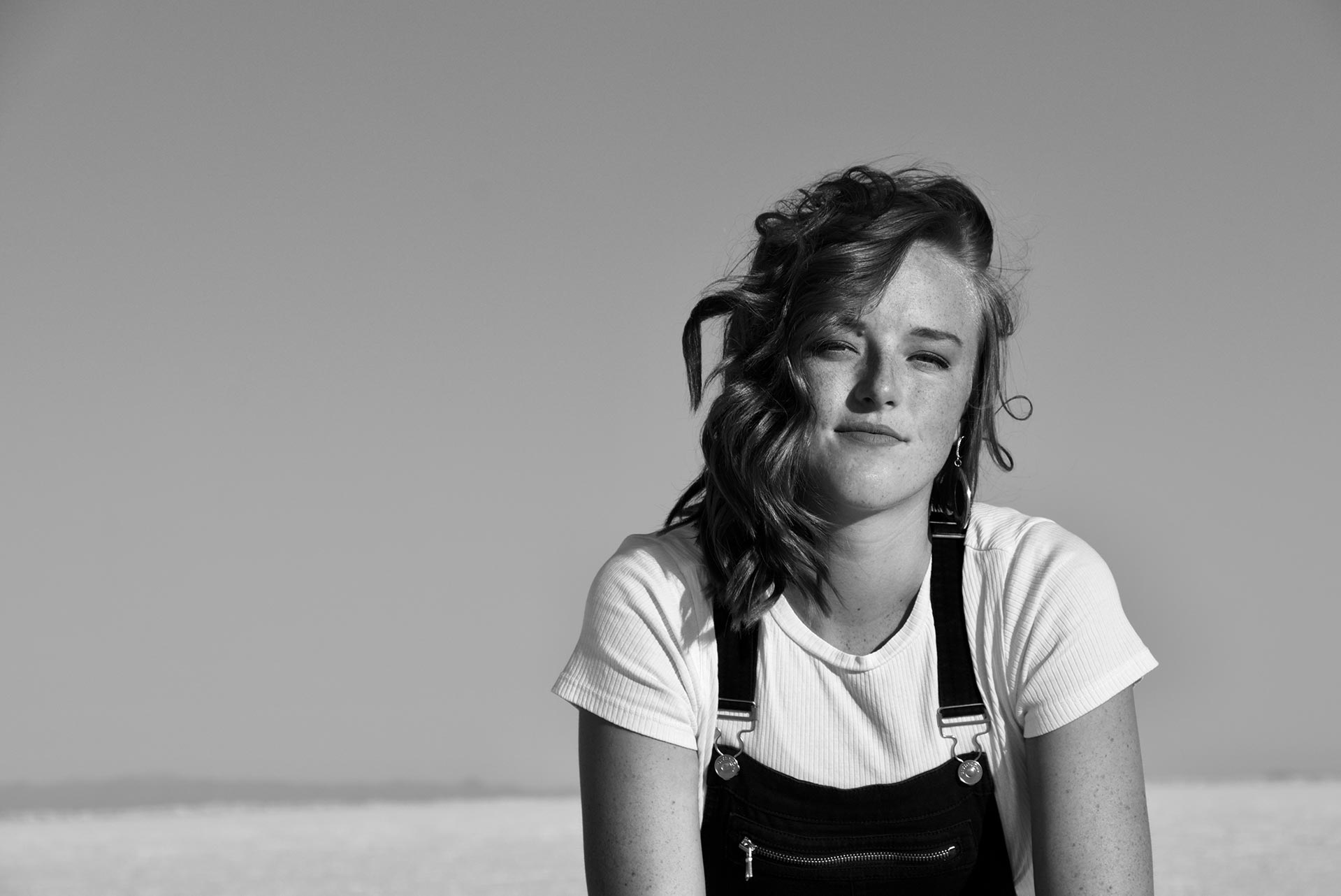 Award of Merit:

Commercial Music
Jaryn Gibb
Jaryn Gibb is an inventive artist with a passion for music. Her studies in Commercial Music with a vocal emphasis here at Utah Valley University has aided in her success within the industry by developing and finessing skills in areas such as performance, production, songwriting, and music business. Jaryn thanks the UVU faculty, mentors, her peers, and family for all of their support and awaits the opportunities that lie ahead!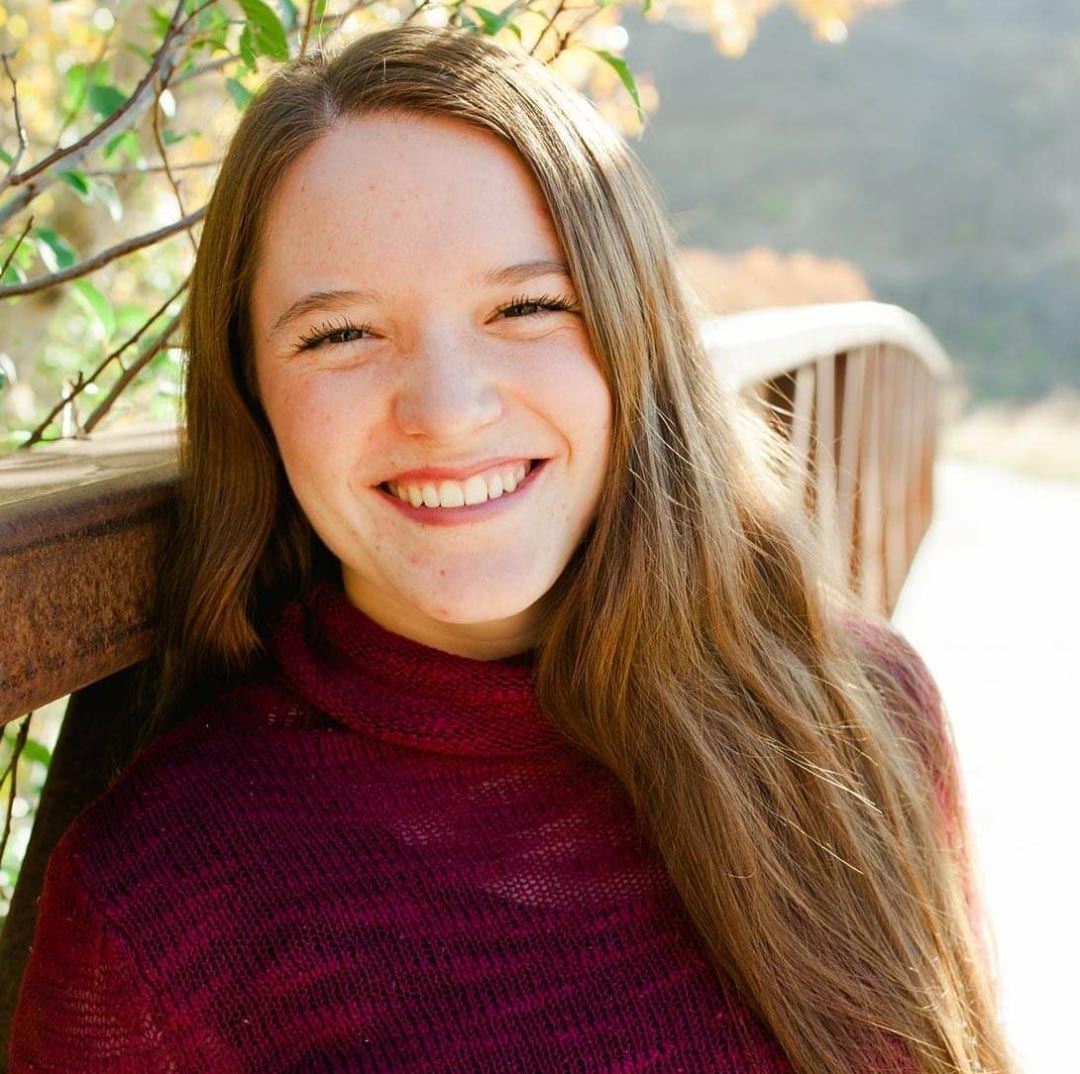 Award of Merit:

Music Performance
Sidsie Vaughn
Sidsie Vaughn has always loved playing the piano and writing music and is now finishing two Bachelor of Music degrees in Piano Performance and Commercial Music at UVU. She is preparing to attend BYU for a Master's degree this fall. She teaches private piano lessons and enjoys reading, hiking and spending time with family in her spare time.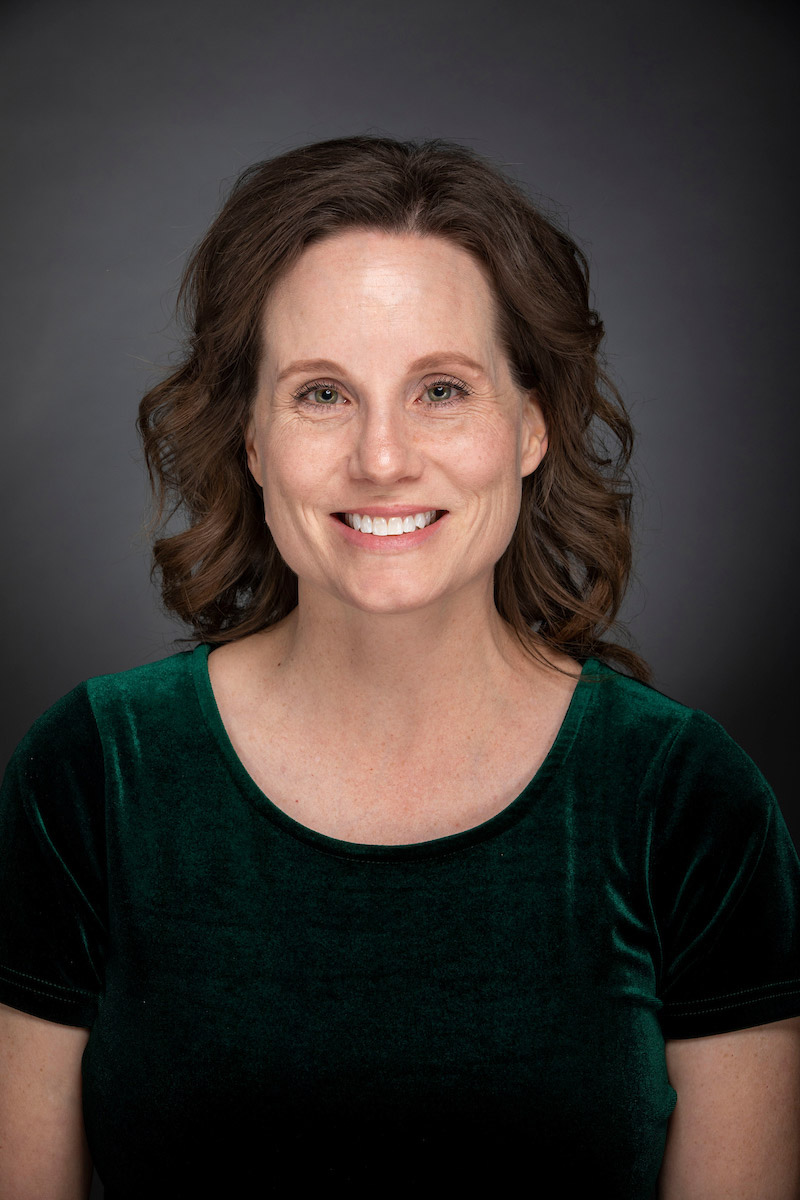 Outstanding Student Award
Erin Walker (Music Education)
Erin Walker is honored by this recognition and would like to thank the administration, kind mentors, and friends at UVU who have impacted her life forever. Erin was appointed Assistant Conductor of the UVU Women's Choir and Chamber Choir, which provided invaluable experiences. She plans to teach choir in schools and continue her work with arts integration and education in the community. Erin is grateful to her husband and five children for their sacrifice and support.