DISCOVER
The Best Places to Eat, Play, & Have Fun: UVU Community Education Staff Picks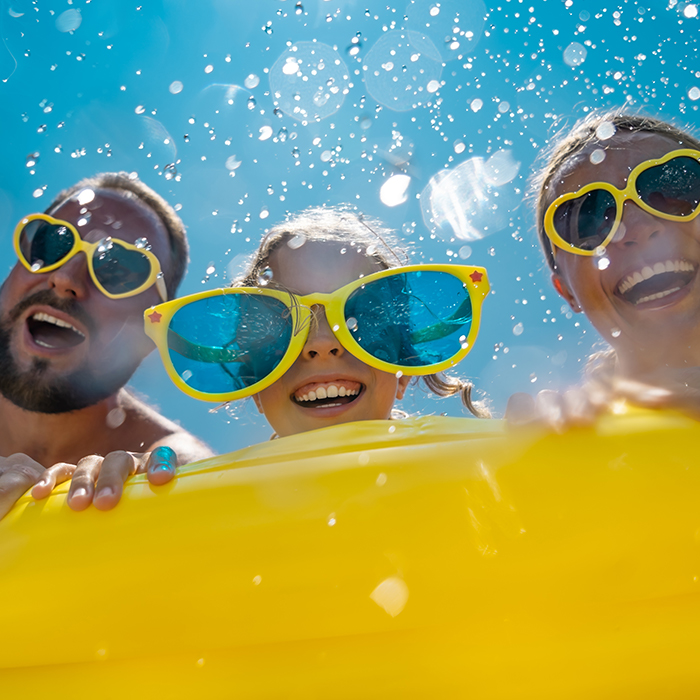 The Best Places to Eat, Play, & Have Fun: UVU Community Education Staff Picks
After a long year of canceled plans, restrictions, and social distancing, you may be thinking about where you would like to go and who you would like to see. The staff at Community Ed are right there with you, so we put our heads together to assemble this list of our favorite places to eat, visit, and play—and the community ed classes that will enhance your summer adventures! (Hosting a summer gathering? We've included our favorite party recipes at the bottom too.)
Enjoy, and have a happy summer.
---
Best Places to Eat
Itto Sushi
547 E. University Pkwy, Orem
"Best sushi I have had! Best to go on Tuesday or Wednesday nights for happy hour!"
Brittany Evans
Graphic Designer
La Casita
333 N. Main Street, Springville
"The BEST Mexican food around."
Marissa Richardson
Administrative Support
Great China Restaurant
1632 S. State Street, Orem
"The best Chinese food. My favorite is the LoMein and free egg drop soup while you wait for your order."
Katherine Cornwall
Specialist
Cooking Package: World Tour

Wasatch, 6/9 - 6/24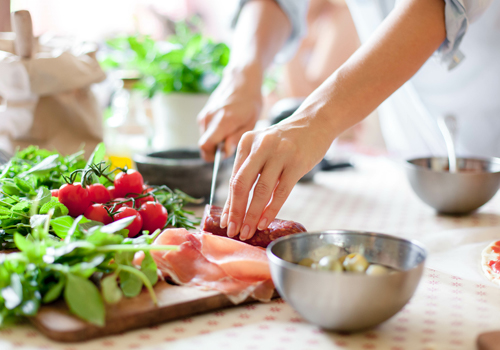 You won't have to go out to experience international cuisine after taking these classes. This cooking class package will teach you the staple dishes of Indian, Mediterranean, and Italian cuisine. Delizioso!
Course Details
---
Best Date Night
Vanders Keep
382 S. Evermore Lane, Pleasant Grove
"Amazing Celtic-inspired atmosphere and terrific food."
R.J. Willing
Director of Community Education
Thanksgiving Point Gardens
3003 N. Thanksgiving Way, Lehi
"Beautiful site, plenty of time for conversation, and plenty of backdrops for memorable pictures."
Katherine Cornwall
Specialist
Salsa Chocolaté
116 West Center Street, Provo
"Great place for Latin dancing, even if you have no experience! Arrive at 9pm and they'll teach you the basics of salsa, merengue, and the bachata and then at 10 the dance floor is open. It's located in downtown Provo so you're within walking distance of great restaurants too."
Hillary Hunt
Copywriter
Country Western Dance For Couples

Orem, 6/1 - 7/6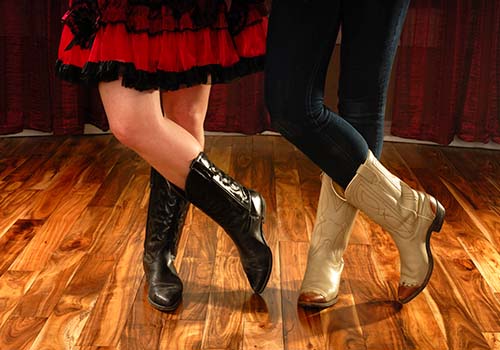 Master the basics of rodeo swing, the cowboy cha-cha, and country two-step in this fun class designed for couples. Registration fee covers both individuals.
Course Details
---
Best Family Place for Family Fun
The Grid
593 S. Evermore Lane, Pleasant Grove
"Go-kart racing with awesome tracks. We always have a lot of fun here as a family."
R.J. Willing
Director of Community Education
The Escape Key
443 North University Avenue, Provo
"My family loves The Escape Key; it's a fun, puzzling adventure that the whole family enjoys."
Janel Hoggan
Administrative Support
Museum of Natural Curiosity at Thanksgiving Point
116 West Center Street, Provo
"My kids cannot get enough of the Museum of Natural Curiosity and Thanksgiving Point. They love the opportunities to climb, explore, and learn in a variety of ways."
Tim Smith
Social Media Manager
Give It a Whorl

Orem, 8/2 - 8/6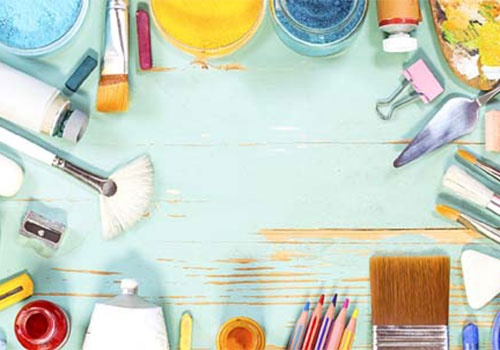 Have your 3rd or 4th graders take a summer art tour through a wide range of styles: collage, acrylic paint, charcoal, watercolor, and installation art.
Course Details
---
Best Place to Enjoy the Arts
Usana Amphitheater
5150 Upper Ridge Road, West Valley City
"I love being outside and enjoying my favorite artists!"
Marissa Richardson
Administrative Support
Desert Star Playhouse
4861 S. State Street, Murray
"Best roadshows in town! Be prepared to laugh!"
Sandy Plummer
Program Coordinator
Scera Shell Outdoor Theater
600 S. 400 E., Orem
"Great theater, fun atmosphere. We watched Ryan Shupe and the RubberBand—so fun!"
Janel Hoggan
Administrative Support
Performance Package

The Noorda, 6/7 - 7/2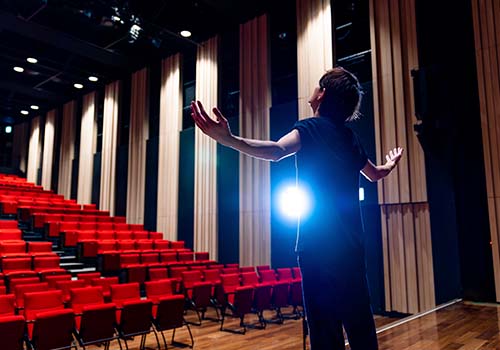 For aspiring stars of the stage in grades 6-12. They'll participate in rehearsals and performances for both the Frozen Jr. musical and A Midsummer Night's Dream for a performance-packed month of June!
Course Details
---
Best Relaxing Retreats
Sundance Resort
8841 N. Alpine Loop Road, Sundance
"There is no bad time of year to visit Sundance, but summer and fall are my two favorites. It is so peaceful and pretty."
Tim Smith
Social Media Manager
Meadow Hot Springs
Just south of Fillmore UT
"It's a nice little rest stop when you're heading down to southern Utah."
Brian Hadley
Web Programmer
Rockport Reservoir
Wanship/Peoa, UT
"It's only an hour-ish away from Lehi and there is a little something for everyone. Beaches for dogs, kids, lovers of water, check. Fishing, check. Paddle boards, kayaks, boats, sailing, check, check, and check. Heber is just around the corner for food and supplies. And if you want to get fancy pants High West Distillery and Blue Sky Ranch is only minutes away."
Matt Jones
Director of Marketing
Calligraphy: Brush Lettering

Orem, 6/9 - 6/30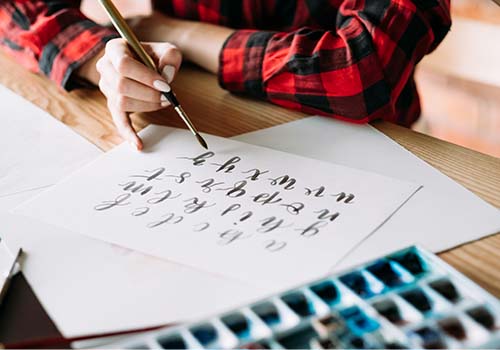 Focus and relax through the art of pointed brush calligraphy. You'll learn how to modernize it with your own unique style too. Kit included.
Course Details
---
Best Family Get-Away Within a 1-Day Drive
Denver, CO
"I love this town. We go there to catch a Rockies game in the most beautiful ballpark in America and then spend time in the nearby mountains. My kids also love the Denver Zoom."
Tim Smith
Social Media Manager
St. George, UT
"I love everything about St. George. From hiking to shopping, this is one of my favorite destinations in Utah!"
Marissa Richardson
Administrative Support
Rockport Reservoir
Kershaw-Ryan State Park, NV
"There is a spring for swimming, space for BBQs, and it's next to lovely historical and geological sites that are fun to visit."
Katherine Cornwall
Specialist
Secrets of Better Photography

Online, 6/16 - 7/27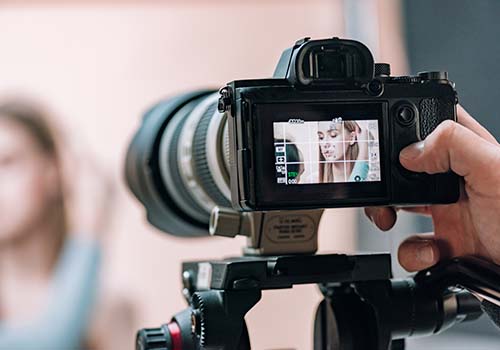 Get better pictures out of your family trip. Learn to take outstanding photos and get the best results whether you are using a DSLR, a point-and-shoot, or your phone camera.
Course Details
---
Best Recipe for a Party
Bow Thai Pasta Salad
"I often cook this for family and friends. It's a perfect summer side dish too."
Sandy Plummer
Program Coordinator
Ingredients
1 ½ lbs. Bow Tie Pasta
2-3 tsp crushed red pepper
6 tsp corn oil
¾ cup sesame oil
7 ½ TBSP Soy Sauce
1 ½ tsp salt
¾ Cup cilantro
Green Onions to taste
Honey Roasted Peanuts
Sesame Seeds
Directions
Cook pasta and drain. Combine red pepper and oils together and heat on stove for 2 minutes, then add honey, soy sauce and salt. Combine mixture with cooked pasta and let marinate in the fridge overnight. Before serving, add cilantro, green onions, honey roasted peanuts, and sesame seeds.
Crockpot Chicken Tacos
"This is my go-to recipe when I'm preparing for a party and don't have time to cook. Tacos are an easy crowd pleaser, and these are the easiest!"
Hillary Hunt
Copywriter
Ingredients
2 pounds boneless, skinless chicken breasts
1 packet of taco seasoning
1 (16 oz.) jar of your favorite salsa
Taco shells, hard or soft
Taco toppings of your choice
Directions
Throw the chicken in your crockpot or slow cooker, cover with taco seasoning, pour in the salsa, then cook on low for 6-8 hours or high for 4 hours. Just before serving, shred the chicken with two forks. Make a little self-serve taco bar with all your preferred toppings which could include: shredded lettuce, pico de gallo, chopped onions, shredded cheese, black beans, corn, avocados or guacamole, sour cream, cilantro, hot sauce.
Acini de Pepe Salad
"When this was first introduced to my family, my dad could not get enough. Now every time we have a family event, and he is coming, we know we have to make this salad."
Karen Cloward
Assistant Director of Community Education
Ingredients
1 box Acini de Pepe (pasta)
2 cans chunk or tidbit pineapple (drain and reserve the juice)
1 can mandarin oranges
1 can fruit cocktail
1 lg. carton cool whip
1 bag colored mini marshmallows
1 box instant lemon pudding
Directions
Cook acini de pepe according to directions. Drain and rinse in cold water. Add the drained pineapple, mandarin oranges, and fruit cocktail. Make a sauce from the pineapple juice by mixing ½ t. salt, 1 cup sugar, and 2 T cornstarch in a pan. Add 1 egg and stir well, then stir in the pineapple juice. Cook over medium heat until thick and bubbly. Remove from heat and add 1 t. lemon juice and 1 t. lemon extract. Cool. Add to pasta and fruit. Stir well and chill overnight. The next day stir in the box of instant pudding then fold in lg. carton cool whip, and marshmallows.
Cooking Package: Summer Delights

Wasatch, 6/15 - 6/29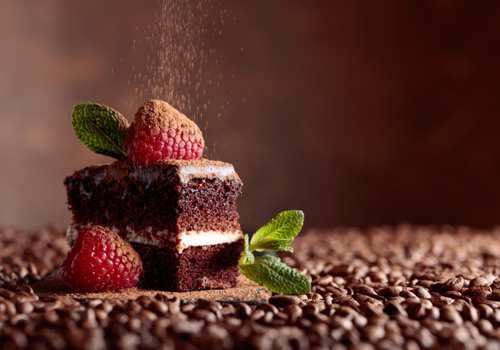 Make your summer gatherings sweeter by learning how to prepare some new dishes. This package includes the classes Summer Dishes, Summer Strawberry Desserts, and One Pan Dinners. Yum!
Course Details
---