DISCOVER
Gardening With Kids
It's that time of year to start sowing seeds for a glorious summer garden.


Get your kids outside (and off the screen) by getting them involved.

Gardening teaches your kids science, responsibility, and sustainable living. It connects them to nature, encourages healthy eating habits, and gets them outside. When you garden together as a family, you create more opportunities for bonding and making memories. And it's a hobby that yields delicious results and cost savings for your family meals!

Ready to get started? We've put together a helpful list of quick to germinate, easy to grow, and high-yielding crops for little hands and short attention spans. Here are the best crops and flowers for nurturing your child's green thumb this summer, and when to plant them.

And if any of this sounds too overwhelming, try our online Community Education course, Backyard Food Forest: Producing Fresh Produce and Eggs. You can up your confidence in the garden and pass on what you learn to your family. Happy planting!
Snap Peas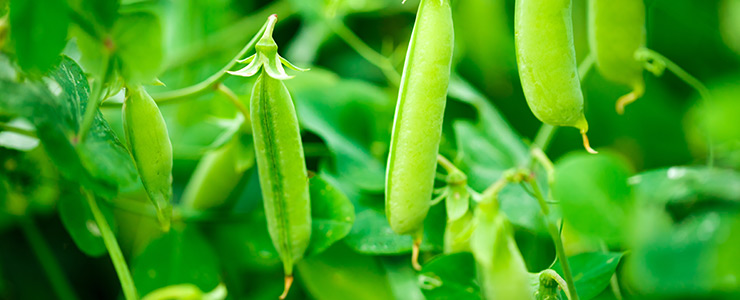 Start Seeds Indoors: April - May
Plant/Transplant Outside: June - early July
Snap peas, snow peas, or green beans; whatever variety you choose, these are quick-growing, high producing, and your kids will enjoy eating the sweet and crisp peas right off the vine. (Snap peas are the sweetest.) We recommend bush bean varieties, as they don't require support and are easier for little ones to reach. Snap peas will germinate in 10 days and be ready to eat in less than 2 months. Plant closely spaced (about 3" apart) and grow in direct sun.
Radishes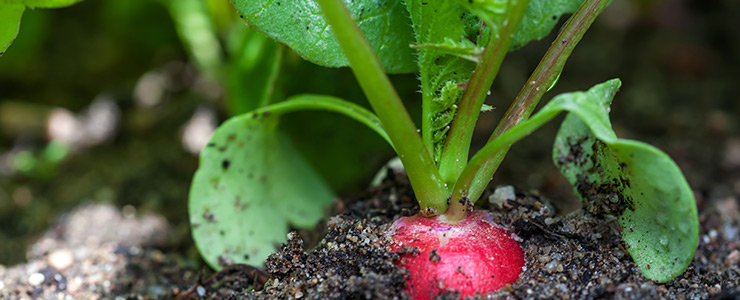 Sow Seeds Outside: March 31 - May 29
These crunchy red bulbs are fast growers that your kids can harvest in less than a month! Radishes germinate in 3-10 days and have a short growing season of 20-30 days. They can be planted closely, 4-6″ apart.
Cherry Tomatoes
Start Seeds Indoors: Mar 6 - Mar 20
Plant/Transplant Outside: May 15 - May 29
A sweet little treat to eat right off the vine, cherry tomatoes produce an abundance of bright, bite-size produce for your kids to enjoy. They grow best in full sun and can be grown in containers, but where ever you plant them, they'll need a tomato cage for support.
Pumpkins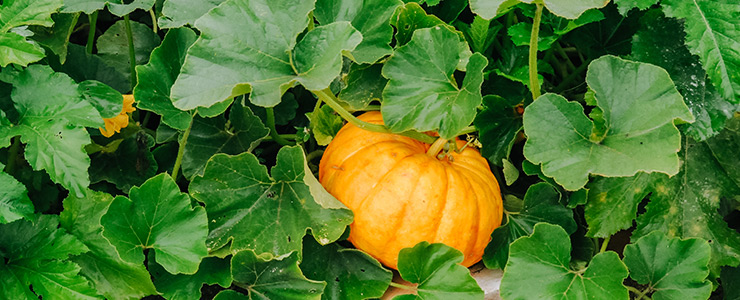 Sow Seeds Outside: May 15 - May 29
Children will enjoy watching the vines creep and spread over the course of the summer and observing the slow growth of the emerging pumpkins. Bonus: your kids will have their own home-grown pumpkins for their Jack-O-Lanterns come fall. When a couple of pumpkins are growing on the vine, pick off any new blossoms. Pumpkin seeds can be rinsed, dried, and roasted for a snack or saved for future planting. The "meat" of the pumpkin can be used for pies!
Carrots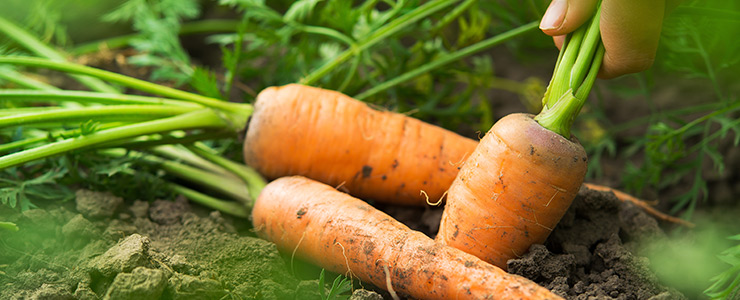 Sow Seeds Outside: Apr 3 - May 1
Witnessing a seed turn into a bright orange root that they pull from the ground may just be the trick to getting your kids to eat their carrots. The seeds can be sown directly into soil (preferably rock-free) and will mature in about 60 days. Keep them well-watered and thin them down to 3″ apart to allow space for the roots. Because they're easy to grow and fun to eat for little ones, try smaller varieties like Babette or Romeo.
Lettuce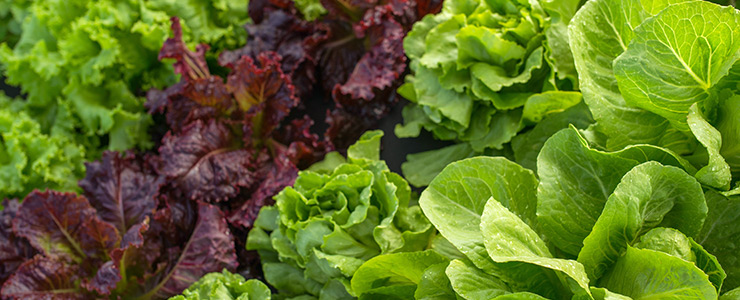 Start Seeds Indoors: Mar 6 - Mar 20
Plant/Transplant Outside: Apr 3 - May 1
Imagine your children eating a salad! This miracle could be yours when you teach them to plant lettuce; a crop that is easy to grow from seed and produces an impressive harvest in as little as six weeks. Lettuce likes part shade and moist soil. Head varieties should be spaced 8″ apart while leaf varieties should be 4″ apart; leaf varieties will mature sooner. We recommend romaine, butterhead, Bibb, or any of the looseleaf varieties.
Cucumber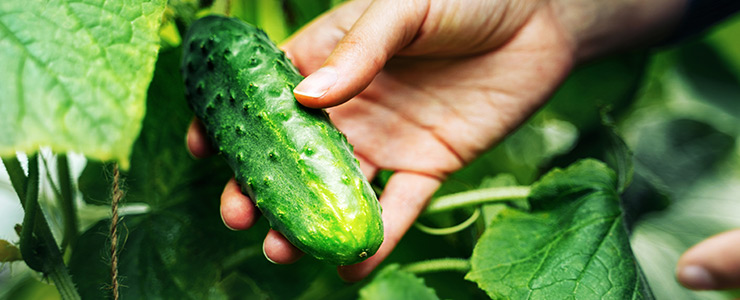 Sow Seeds Outside: May 15 - May 29
This fast-growing and reliable veggie is a staple in any backyard garden. Send your kids outside to hunt through the vines to find this crunchy and juicy veggie. All it needs is slicing and a little salt and pepper (if you want) for a refreshing summer snack! Cucumbers grow best in full sun.
Sunflowers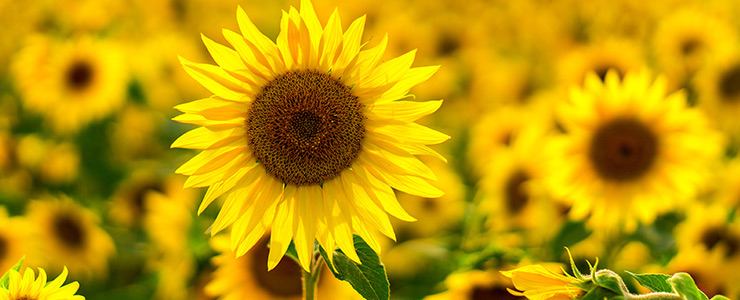 Sow Seeds Outside: Mid May
If you want to wow your children with a flower that will grow taller than them by the end of summer, large-headed sunflowers are the way to go. Sow the seeds directly outside and they'll germinate in a week. They don't need a lot of water or fertilizing, but they may need temporary stakes for support once they become top-heavy to protect them from the wind. If you want sunflower seeds to roast for snacks, look for confectionary varieties and save a few of the seeds for planting next summer.
Marigolds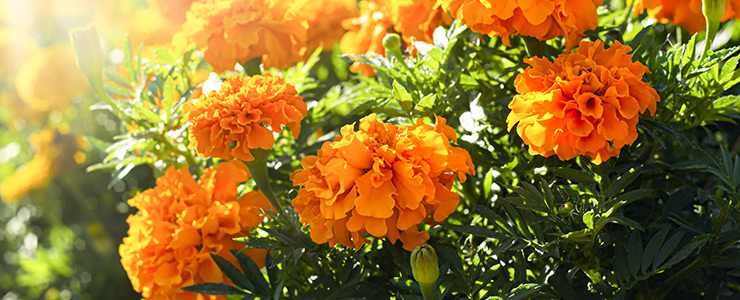 Plant or Sow Outside: Mid May
(even from seed, they grow fast!)
The ideal companion flower for your children's garden, these hardy, bright flowers are easy to grow, and they repel pests from your crops while attracting butterflies and bees. Bonus: studies suggest that the smell of marigolds repels mosquitoes too! Plant marigolds around the border of the garden for fun pops of color and pest control. Once they begin to bloom, teach your kids how to "deadhead" them to promote continued flower growth; that means you cut or pinch off the dead/wilted flower heads. You can save the buds for seeds to plant next year.
Lavender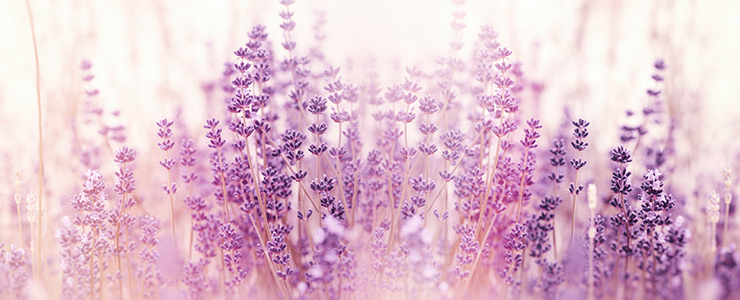 Plant Outside: Spring or Fall
(Cooler temps allow the roots to better establish themselves.)
Fragrant, beautiful, and easy to grow; lavender thrives in Utah and attracts pollinators (bees and butterflies) to your garden. A quick google search will provide multiple craft ideas for you and your kids to try with your lavender harvest; lavender lemonade, baking recipes, lavender London fog tea, lavender bath salts, lavender-infused oil, fragranced sachets, eye pillows, lavender soap, and so much more. And if all that sounds like too much work, it's enough to simply enjoy the beauty of the lavender shrub. Have your children run their hands through the lavender to enjoy the perfume it leaves on the skin. Plant in full sun.