DISCOVER
How to Hit Reset When You're Feeling Burnt Out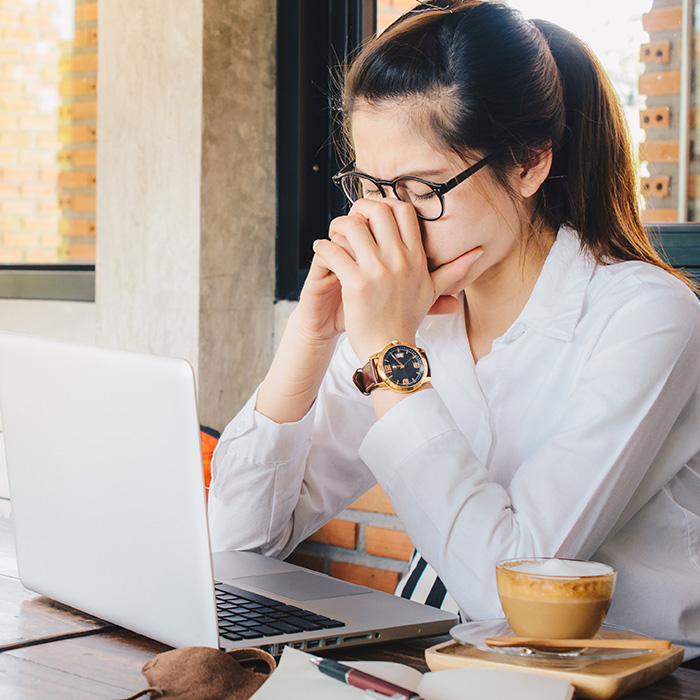 How to Hit Reset When You're Feeling Burnt Out
Burnout doesn't always hit us all at once—like a slow drip, it can build up slowly over time, going unnoticed till we're suddenly neck-deep in stress, fatigue, and dullness. When we don't address that drip-drip-drip of stress, it can affect our work performance, our relationships, and even our physical health.
If you're experiencing these signs of burnout, it's time to hit reset.
Fatigue, insomnia, muscle tension
Boredom or disinterest in your work/career
Increased frustration/irritability with co-workers
Losing sight of yourself
Difficulty concentrating or staying present
Forgetfulness
Neglecting relationships with loved ones
How to Hit Reset
(and the Community Education classes that can help.)
Do something that makes you happy.
Brush off that old hobby, pick up a new one, and unplug from it all with some unmitigated you-time. Because as the old saying goes, you can not pour from an empty cup.
Charcoal Drawing, Lehi
Tapestry: Level 1, Orem
Woodcarving, Wasatch
---
Make plans.
Life feels brighter when you have something on the horizon to look forward to. Whether it's a trip, a party, or a goal finally realized, make plans to have fun and be adventurous.
Scuba Certification, Wasatch
Beginning Conversational French, Online
Bookbinding: Vintage Map Travel Journal, Orem
---
Change your scenery.
You don't have to relocate or even travel in order to enjoy a change of scenery. A new coat of paint can make you feel brand new too. Find ways to shift your perspective and see things in a whole new light.
Interior Design, Orem
Intro to Geology; A Different Way to See the Earth, Wasatch
Secrets of Better Photography, Online
---
Set boundaries.
Setting boundaries is about protecting your energy from people, projects, and expectations that are draining you of your ability to focus and function. Get comfortable saying no, be honest with others (and yourself) about what you can realistically achieve, and consume less anxiety-inducing news & social media.
Meditation: Creating Calm Amidst Chaos, Orem
Anger Management Workshop, Online
---
Move more, eat better, and get some sleep.
Remember when they told you, "Never go to bed angry?" Forget that. A good night's sleep is the ultimate reset for cranky curmudgeons, so be diligent about getting the shut-eye you need. Similarly, looking after your body by eating better and moving more will work wonders for your mood.
Yoga Basics, Wasatch
Luscious, Low-Fat, Lightning-Quick Meals, Online
Yoga: Vinyasa Flow, Lehi
---