Digital Information Management Certificate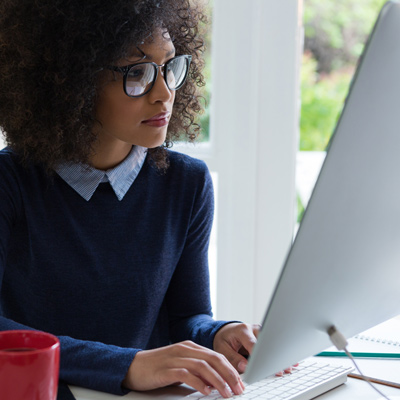 Program Highlights
Flexible Learning: Instruction is all online with deadlines set by instructor
Time Commitment: Approx. 20-25 hours per week
Length of Program: Fall 2020 (17 weeks)
Credits Earned: 12
Start Date: August 24, 2020
End Date: December 19, 2020
Program Application
About
The Digital Information Management Certificate is designed to prepare students to use public relations and communication skills in a business setting and to oversee front office operations. Courses are all offered online and include instruction in digital literacy basics, word processing, spreadsheets, and information records management. With asynchronous online learning, you will have to meet assignment and project deadlines set by the instructor, but you will have the flexibility to access instruction at your convenience.
If this sounds like something you want to get into, please apply!please apply! Under the Learn and Work in Utah program, your tuition is covered in full if you complete the program in the time allotted. This certificate program offers 12 credits at UVU.
What You Will Learn
Upon completion of the certificate, you will be able to:
Use information technology to find information, evaluate problems, and create solutions requiring cognitive and technical skills.
Use communication technologies to create, evaluate, and communicate information.
Organize and manage information including creation, receipt, maintenance use and disposition as well as maintaining evidence of business activities and transactions in the form of records.
Employment Outlook
The skills taught in this certificate can apply to almost any administrative position including administrative manager, administrative assistant, medical secretary, human resource assistant, reception/welcome assistant, office manager, or front desk manager.
Market demand is high for administrative professionals. There are currently 200 open job orders in Utah for administrative professionals with an estimated 2.5% annual growth in demand. Jobs in this field often lead to other opportunities in management as well.
Foundational Knowledge
To be successful in this program, you will need to have the following knowledge or experience:
Basic computer skills
HS diploma or GED
Further Opportunities
Invest in your future! After earning the certificate in Digital Information Management, you can apply these credits towards an administrative management degree at UVU. All the classes in this certificate are fully stackable into an Associate of Science in Administrative Information Management, an Associate of Applied Science in Administrative Support, and a Bachelor of Science in Information Management. This means if you decide to continue at UVU, you already have 4 classes covered! As part of this program you will have the opportunity to meet with UVU advisors and financial aid experts who can explain future options if you choose to continue past the end of your program.