Process Improvement and Operations Management Certificate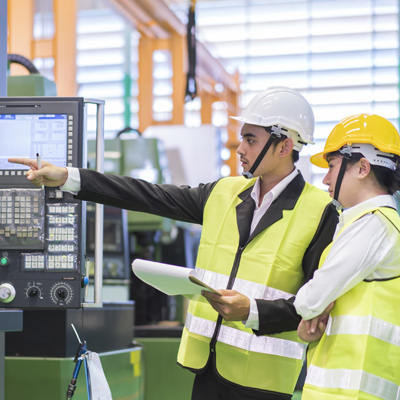 Program Highlights
Time Commitment: 18-20 hours
Length of Program: Fall 2020
Credits Earned: 9
Start Date: August 24, 2020
End Date: December 19, 2020
Program Application
About
The Process Improvement and Operations Management Certificate prepares graduates for careers in operations management. The courses packaged in this certificate offer practical, hands-on, and engaged learning experiences with opportunities to work on at least one industry project and to interact and network with industry professionals. Further, you will gain valuable knowledge, experience, and opportunity to earn a marketable credential if you take the certification exam.
This program is offered online but there are also options to attend certain courses via live stream for those interested.
If this sounds like something you want to get into, please apply! Under the Learn and Work in Utah program, your tuition is covered in full if you complete the program in the time allotted. This certificate program offers 9 credits at UVU.
What You Will Learn
Upon completion of the certificate, you will be able to:
Exhibit quantitative reasoning skills to a variety of operations problems.
Conduct and present (in both written and oral formats) quantitative business solutions.
Apply a variety of forecasting, optimization, and other mathematical and statistical tools to business problems.
Approach, synthesize, and analyze operations problems using quantitative and qualitative techniques and state-of-the-art software packages.
Understand operations issues affecting businesses locally, nationally, and internationally.
Understand systems as well as process thinking and reasoning as you approach operations issues and/or face ethical dilemmas in your schoolwork and future careers.
Employment Outlook
There is a high demand for operations management professionals who are trained to manage and maximize efficiency in business. The need for operation managers is projected to grow by at least 12% on average by the year 2022. Industries in financial, healthcare, technology, retail, tourism, and government need process improvement and operation management leaders. Currently there are 700+ open job orders in the state for general manager or operation managers. Companies such as Goldman Sachs, Valley Behavioral Health, Dyno Nobel, Intermountain Healthcare, Purple, Sling TV, Wayfair, Adobe, and Amazon Fulfillment Services (to name a few) are currently looking for people with the skills you will gain as part of this certificate.
Foundational Knowledge
Some exposure to mathematical and statistical tools, as well as Excel or other analytics software would be helpful, but not required.
Further Opportunities
Invest in your future! This program stacks fully into the Operations Management Certificate of Proficiency, which means you will have 3 classes already covered! Additionally, because you will be taking Management 3470 (Lean Management Systems) you will be ready to take an industry-recognized exam to earn Lean Bronze certification. As part of this program, you will have the opportunity to meet with UVU advisors and financial aid experts who can explain future options if you choose to continue past the end of your program.