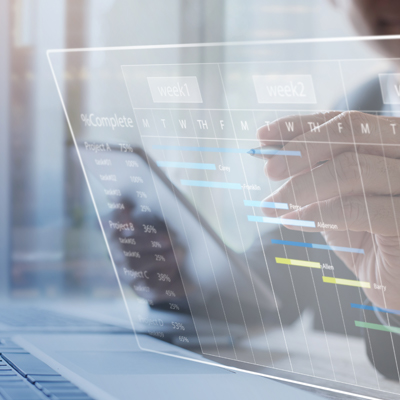 Program Highlights
Time Commitment: 60-hour course
Start Date: Open enrollment
Days of the Week: Online, Self-paced
Hours a week: Online, Self-paced
Length of Program: 60 hours
End Date: 16 Weeks
Online/Face-to-face: Online
Program Application
About
The Digital Literacy Course is a self-paced online program powered by Pluralsight with a UVU faculty facilitator. In this course, students learn how to utilize digital tools to produce and create projects, solve problems, and enhance communications. Digital tools covered include the Microsoft Office Suite: Word, PowerPoint, Publisher, Vision, and Excel. Learn to collaborate with others using Outlook, Microsoft Teams, and Skype, and grow your creative skills using Adobe Photoshop Fix and Illustrator. In addition, you will learn to access data by using a basic SQL database, how to create a basic website using HTML and CSS, and the fundamentals of information security.
Tuition for this program is normally $490, but under the Learn & Work in Utah program, your tuition is covered in full so long as you complete the program in the allotted time. Take advantage of this opportunity to excel professionally and apply today!
What You Will Learn
Students will learn how to utilize digital tools to effectively collaborate, solve problems, complete projects, and create content. Digital tools that will be covered include:
Microsoft Office Suite; Word, PowerPoint, Publisher, Vision, and Excel
Outlook, Microsoft Team, and Skype
Adobe Photoshop Fix and Illustrator
SQL database
HTML and CSS
Employment Outlook
In our increasingly technological society, being digitally literate is a must. The Digital Literacy course will enhance your marketability, bolster your resumé (by citing your certificate of completion), and improve your ability to keep up in the modern workplace.
Students who successfully complete this course can leverage their new found know-how into a variety of future careers; marketing, content creation, social media management, copywriting, web design, account management, office administration, and more! Even if you simply want to improve your professional office skills and feel more comfortable and confident using digital tools, this course is ideal.
Foundational Knowledge
No special knowledge is required.
Further Opportunities
Invest in your future and continue your education at UVU! As part of this program, you will have the opportunity to meet with UVU advisors and financial aid experts who can explain future options if you choose to continue past the end of your certification program.