Human Resources Management Professional Certificate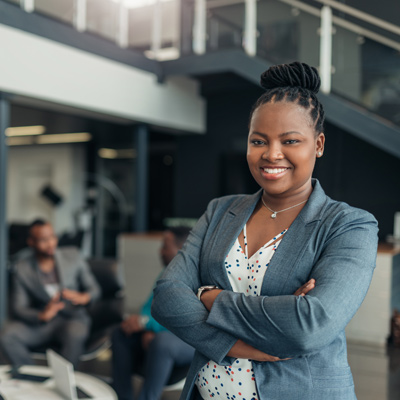 Program Highlights
Start Date: January 20, 2021
End Date: April 7, 2021
Days of the Week: Wednesdays, 6 – 9 pm
Length of Program: 10 weeks
Time Commitment: 30 Hours
Online/Face-to-face: Online
Program Application
About
The Human Resources Management Professional Certificate Program prepares students for successful careers in the field of Human Resources (HR). Offered together with the Woodbury School of Business (WSB) at UVU, this program provides students with knowledge and skills in HR Operations and Strategy, Data Analytics, Talent Acquisition, Performance Management, Compensation, Benefits, Engagement and Retention, Learning, and Change Management.
Tuition for this program is normally $3,000, but under the Learn & Work in Utah initiative, your tuition is covered in full so long as you complete the program in the allotted time. Take advantage of this no-cost opportunity to excel professionally and apply today.
What You Will Learn
Upon successful completion of the Human Resources Management Professional Certificate Program, students will understand current, real-world HR issues from a variety of viewpoints. Guided by the latest research and best practices, you will learn HR management skills, strategies, and methodologies. You will gain key insights into how successful HR professionals develop innovative solutions and viable, strategic plans to lead positive change. Acquire the expertise needed to make meaningful contributions in your organization, industry, and community.
Employment Outlook
As an HR professional, you will uniquely understand that a business is made up of people. By improving and managing the working lives of their employees, your role is vital to a company's success.
Many if not all organizations in Utah need effective HR professionals to supervise and manage their employees' needs. Utah's Department of Workforce Services projects HR Management job growth to be 3.2% annually and reports the median income for HR Managers to be $63,700 - $95,140 depending on experience.
Foundational Knowledge
There are no prerequisites or prior experience necessary for this program.
Further Opportunities
The Human Resources Management Professional Certificate Program provides students with the skills recruiters are looking for when hiring entry to mid-level HR Managers. Earning this certificate can leverage you into a variety of rewarding positions, including HR Assistant, Recruiter, HR Specialist, HR Generalist, HR Analyst, HR Coordinator, Benefits Manager, HRIS Analyst, Trainer, People Services Manager, Talent Acquisition Manager, and Talent Manager. Mid to Senior level managers and executives will also be better equipped to engage in meaningful and effective people management practices by taking this course.
Invest in your future and continue your education at UVU! As part of this program, you will have the opportunity to meet with UVU advisors and financial aid experts who can explain future options if you choose to continue past the end of your certification program. Students of this program can apply for prior learning credit towards Business Management and Human Resources Management (AAS, BS, & MBA) degrees.