Principles of Software Testing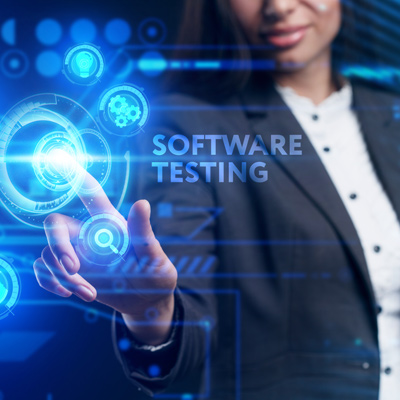 Program Highlights
Time Commitment: 90-hour course
Start Date: September 1, 2020
Days of the Week: M – Th, 6 – 9 pm
Hours a Week: 12
Length of Program: 9 Weeks
End Date: October 30, 2020
Online/Face-to-face: Online
Program Application
About
The Principles of Software Testing Software course is designed to prepare students for careers as Manual Software Testers. This online course will guide students through a comprehensive curriculum that will provide them with the knowledge and skills required to enter and advance in the software development industry as manual testers.
Tuition for this program is normally $1,695, but under the Learn & Work in Utah program, your tuition is covered in full so long as you complete the program in the allotted time. Take advantage of this no-cost opportunity to advance professionally and apply today.
What You Will Learn
Learn how to develop a test plan and design, implement, and execute software test cases using a variety of testing methodologies. You will understand how to rigorously evaluate and report on the results of your tests as you work with different test types and testing environments. Through case studies, you'll learn how to apply these methodologies to real life testing scenarios. You'll learn to utilize analysis techniques to decide what to test and how to evaluate product readiness prior to shipping/release.
Employment Outlook
Manual Software Testers and Quality Assurance Engineers bring vital skills to the companies who develop the programs and apps we use every day. Software Testers are currently in high demand within the tech sector, an exciting and innovative industry with better than average earning potential.
Utah's Department of Workforce Services currently reports 120 annual job openings for Software Testers and an annual income of roughly $45 - 70k depending on experience. With Utah being dubbed the "Silicon Slopes" of tech development, job growth within this sector is expected to continuously increase.
Foundational Knowledge
To be successful in this program, you will need to be digitally literate.
Further Opportunities
The Principles of Software Testing course will prepare you to advance to various levels of the software testing profession: QA Analyst, Sr. QA Analyst, QA Team Coordinator, Test Manager, and Senior Test Manager. After completing this course, you may choose to pursue specialization within the field such as Automation Testing and Performance Testing, enabling you to become even more valuable to prospective employers.
Invest in your future and continue your education at UVU! As part of this program, you will have the opportunity to meet with UVU advisors and financial aid experts who can explain future options if you choose to continue past the end of your certification program.