Project Management Professional Certificate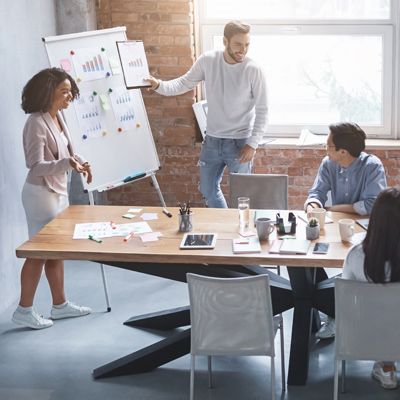 Program Highlights
Time Commitment: 35-hour course
Start Date: September 8, 2020
End Date: November 11, 2020
Days of the Week: Tuesday
Hours a Week: 3.5
Length of Program: 10 Weeks
Online/Face-to-face: Online
Program Application
About
The Project Management Professional Certificate program will introduce students to the foundational principles of successful project management. Curriculum will cover concepts and solutions pertinent to project management, such as planning, scheduling, controlling, resource allocation, and performance measurement. Students will apply practices authorized and advised by the Project Management Institute (PMI) and prepare for the Project Management Professional (PMP) certification examination.
Tuition for this program is normally $1,395, but under the Learn & Work in Utah program, your tuition is covered in full so long as you complete the program in the allotted time. Take advantage of this no-cost opportunity to excel professionally and apply today.
What You Will Learn
Scheduling
Cost management
Critical thinking
Task and quality management
Leadership
Organizational skills
Employment Outlook
Project Management Professionals can be found in most industries, including Information Technology, Construction, and Engineering to name a few. With a PMP certification, you'll establish your credibility as a Project Manager and increase your earning potential.
Competent Project Managers are in high demand in Utah, with hundreds of job openings currently listed across a diverse variety of industries. Your PMP certification will increase your marketability and open the door to a rewarding career.
Foundational Knowledge
While there are no requirements to join the Project Management Professional Certificate course, there are requirements to sit for the PMP exam, which will be covered in the course.
Further Opportunities
Invest in your future and continue your education at UVU! As part of this program, you will have the opportunity to meet with UVU advisors and financial aid experts who can explain future options if you choose to continue past the end of your certification program.