Salesforce.com Administrator Training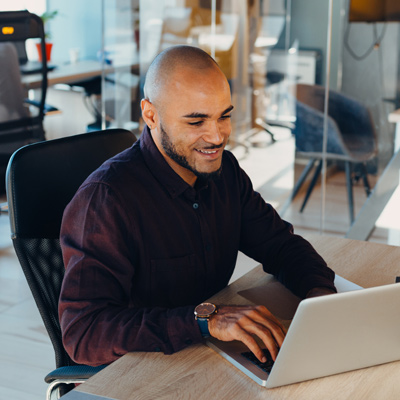 Program Highlights
Time Commitment: 32-hour course
Start Date: October 5, 2020
Days of the Week: Monday, Thursday
Hours a Week: 4
Length of Program: 8 weeks
End Date: November 19, 2020
Online/Face-to-face: Online
Program Application
About
The Salesforce.com Administrator Training program is an online course utilizing World Tech Academy curriculum. This course provides students the training required to become a certified administrator of Salesforce.com's customer relationship management (CRM) software. Student's will learn to assess architectural environments and requirements that utilize Salesforce.com CRM, and how they can customize the platform to meet the unique needs of any business.
Tuition for this program is normally $1,500, but under the Learn & Work in Utah initiative, your tuition is covered in full so long as you complete the program in the allotted time. Take advantage of this no-cost opportunity to advance professionally and apply today.
What You Will Learn
Salesforce configuration and setup
Basic administration
Force.com platform management
Data management
Salesforce security systems
Salesforce automation and workflow rules
Approval Processes
Process builder
Reports and dashboards
Analytics
Employment Outlook
Salesforce.com is a CRM software used prolifically by businesses seeking to attract new customers and maintain good relationships with current customers. As a certified Salesforce Admin, your skill set will be vital to the thousands of companies who need their Salesforce CRM software to be maintained, monitored, and customized according to their unique needs. By earning your Salesforce Admin certification, you can increase your earning potential and open the door to hundreds of job openings listed now.
Foundational Knowledge
To be successful in this program, you will need to be digitally literate.
Further Opportunities
Invest in your future and continue your education at UVU! As part of this program, you will have the opportunity to meet with UVU advisors and financial aid experts who can explain future options if you choose to continue past the end of your certification program.