SHRM Learning System: Human Resource Certification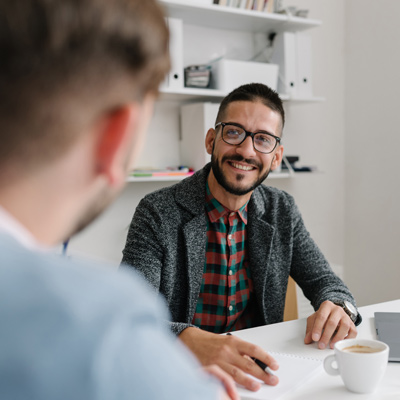 Program Highlights
Time Commitment: 42-hour course
Start Date: September 2, 2020
Days of the Week: Wednesday
Hours a Week: 3.5
Length of Program: 12 Weeks
End Date: November 18, 2020
Online/Face-to-face: Online
Program Application
About
Prepare to become a Human Resources Certified Professional (SHRM CP) or Senior Certified Professional (SHRM SCP) through an authorized course that will prepare and allow you to test for SHRM certification (Society for Human Resource Management). This program provides an up-to-date overview of key human resource management concepts and trends and is based on the current SHRM body of knowledge. Course curriculum will provide an in-depth exploration of the knowledge domains and behavioral competencies tested on the SHRM exams.
Tuition for this program is normally $1495, but under the Learn & Work in Utah initiative, your tuition is covered in full so long as you complete the program in the allotted time. Take advantage of this no-cost opportunity to excel professionally and apply today.
What You Will Learn
This course will cover key concepts related to successful HR careers.
HR Competencies: Leadership & Navigation, Ethical Practices, Business Acumen, Consultation, Critical Evaluation, Relationship Management, Global & Cultural Effectiveness, and Communication.
People: Strategic Planning, Talent Acquisition, Employee Engagement & Retention, Learning & Development, and Total Rewards.
Organization: Structure of the HR Function, Organizational Effectiveness & Development, Workforce Management, Employee & Labor Relations, and Technology Management.
Workplace: HR in the Global Context, Diversity & Inclusion, Risk Management, Corporate Social Responsibility, and U.S. Employment Law & Regulations.
Employment Outlook
Recognized and respected across industries, the Society for Human Resource Management (SHRM) is the only behavioral competency-based certification for Human Resource (HR) professionals. HR professionals who pass the SHRM certification exam report earning salaries 7%-9% higher than peers who do not.
Many if not all organizations in Utah need effective HR professionals to supervise and manage their employees' needs. Utah's Department of Workforce Services projects HR Management job growth to be 3.2% annually and reports the median income for HR professionals to be $63,700 - $95,140 depending on experience.
Foundational Knowledge
While there are no requirements to join this course, there are requirements to sit for the SHRM exams. They can be found here: https://www.shrm.org/.
Further Opportunities
SHRM CP and SHRM SCP certification will set you apart from other HR professionals and open the door to new career opportunities.
Invest in your future and continue your education at UVU! As part of this program, you will have the opportunity to meet with UVU advisors and financial aid experts who can explain future options if you choose to continue past the end of your certification program.