Six Sigma in Project Management Certificate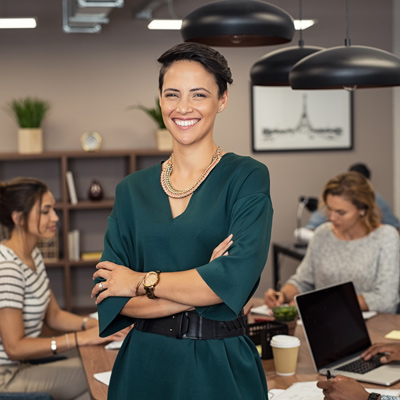 Program Highlights
Start Date: September 15, 2020
End Date: November 17, 2020
Days of the Week: Tuesdays, 6 – 9 pm
Length of Program: 10 Weeks
Time Commitment: 30-hour course
Online/Face-to-face: Online
Program Application
About
UVU Executive Education is pleased to offer its new Six Sigma in Project Management Certificate Program. Offered together with the Woodbury School of Business (WSB) and the College of Engineering and Technology (CET) at UVU, this program equips students with knowledge and skills in quality project management. Students will learn best practices for optimizing end-to-end business processes in product development, manufacturing, operations, service, customer relations, and other vital enterprise functions.
Tuition for this program is normally $3,000 per student, but under the Learn & Work in Utah initiative, your tuition is covered in full so long as you complete the program in the allotted time. Take advantage of this no-cost opportunity to excel professionally and apply today.
What You Will Learn
Upon successful completion of the Six Sigma Project Management Professional Certificate Program, students will be able to:
Manage projects designed to improve processes and efficiency methods for industry and business.
Lead quality management projects.
Apply methods to eliminate or minimize waste, errors, and redundancies.
Provide statistical and data-driven decision making.
Employment Outlook
By earning a Six Sigma Project Management Certification, you'll demonstrate to prospective employer your competency and credibility as a trained manager they can trust. Utah's Department of Workforce Services reports hundreds of open jobs for operation managers, project managers, and general managers across a diverse variety of industries.
Foundational Knowledge
There are no pre-requisites or prior experience required for this program.
Further Opportunities
Students who complete the program would be qualified to sit for the American Society for Quality Six Sigma Yellow Belt (CSSYB) exam. Students with the required 3 years of full-time, on-the-job related work experience could also be prepared to sit for the American Society for Quality Six Sigma Green Belt (CSSGB) exam. You can further increase your marketability and job prospects by adding these credentials to your resume.
Invest in your future and continue your education at UVU! As part of this program, you will have the opportunity to meet with UVU advisors and financial aid experts who can explain future options if you choose to continue past the end of your certification program. Students of this program can apply for Credit for Prior Learning towards Business Management (AAS, BS, & MBA) or Technology Management (AAS & BS) degrees.