Strategic Marketing Certificate Program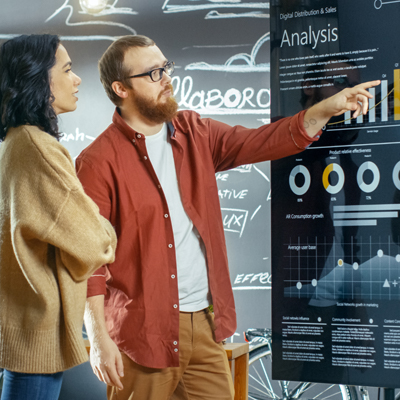 Program Highlights - Section 1
Start Date: November 3rd, 2020
End Date: January 19th, 2020
Days of the Week: Tuesdays, 6 – 9 pm
Length of Program: 10 weeks
Time Commitment: 30-hour course
Online/Face-to-face: Online
Program Highlights - Section 2
Start Date: November 19th, 2020
End Date: February 11th, 2020
Days of the Week: Thursdays, 6 – 9 pm
Length of Program: 10 weeks
Time Commitment: 30-hour course
Online/Face-to-face: Online
Program Application
About
The Strategic Marketing Certificate Program prepares students for careers as marketing professionals and will improve the marketing know-how of current business owners or marketing specialists. Offered together with the Business Resource Center (BRC) and UVU Executive Education, this program offers experience using proven marketing formulas, psychographics, demographics, and positioning strategies. Students will utilize numerous, easy-to-implement worksheets and marketing evaluation tools to help them create effective content for ads, brochures, videos, podcasts, and blogs. Students will also create a comprehensive marketing campaign that is tailored to specific products and/or services.
Tuition for this program is normally $1,500 per student, but under the Learn & Work in Utah program, your tuition is covered in full so long as you complete the program in the time allotted. Take advantage of this opportunity to excel professionally and apply today!
What You Will Learn
Upon successful completion of the Strategic Marketing Certificate Program, students will know how to implement advanced, strategic marketing techniques as they compile and analyze demographic and psychographic data and learn the psychology and strategy that governs successful marketing. Strategies covered will empower students with the ability to complete a website makeover, provide advanced marketing insights, improve traffic and conversions, and boost their company's sales.
Employment Outlook
Utah has 200,000+ small businesses, many of which need boosted sales now more than ever due to the impacts of COVID-19. Currently, there are 400+ job listings in Utah for marketing professionals who know how to strategically position products/services for optimal reach and sales. Utah's Department of Workforce Services reports that this field is expected to experience faster than average growth and that marketing specialists in Utah earn a median wage of 50k annually.
Foundational Knowledge
No pre-requisites or prior experience is required for the Strategic Marketing Program.
Further Opportunities
The Strategic Marketing Certificate Program will benefit anyone looking to build their business or enhance their skill in consumer, data-driven, strategic marketing. This material has been taught to hundreds of businesses ranging in size from small startups to established mid-size companies.
Those who earn their Strategic Marketing Certificate can look forward to work as marketing specialists or managers, sales managers, product designers, and marketing research analysts, among others. Mid to Senior level managers and executives in sales, product management, IT, finance, accounting, and operations can also develop their skill set through the Strategic Marketing Certificate Program.