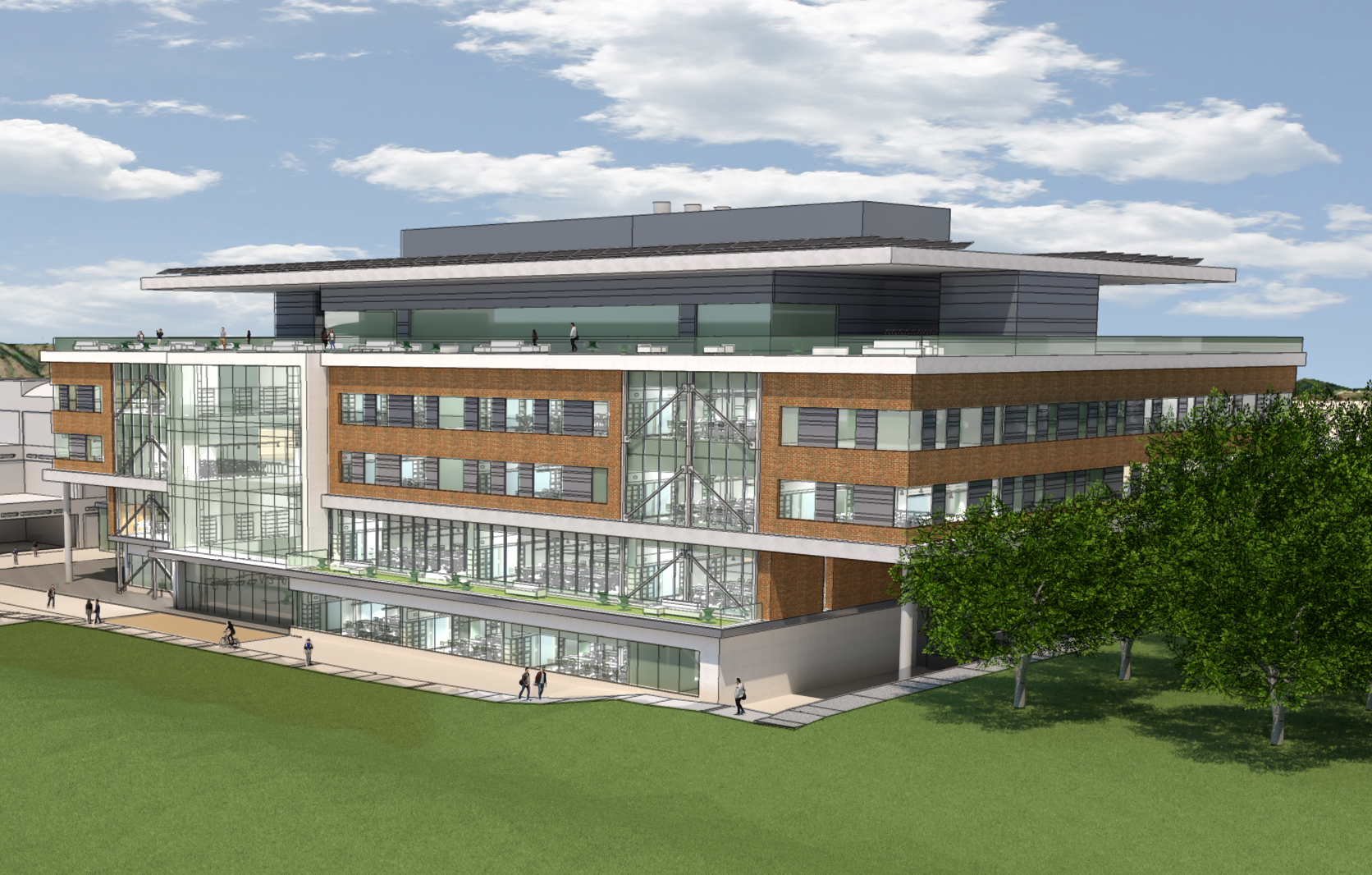 Engineering Our Future Together
Our engineering programs are currently held in the Computer Science Building on UVU's main Orem cam¬pus. When the computer science building first opened in 2001, UVU had approximately 20,000 students. Fast forward to 2020 and UVU has more than 40,000 students enrolled, with at least 5,000 in the College of Engineering & Technology. Since the new engineering programs were introduced in 2018, the engineer¬ing department has rapidly grown to be the second largest in our college. Additionally, our college is the largest at UVU. Given this rapid growth and our projections for the future, the engineering building and the additional space it will provide cannot come soon enough.
We feel a sense of responsibility to fill this gap with qualified and diverse candidates. But to do this, we need access to essential facilities, labs, and equipment. Our answer? A new smart engineering building. The building will be innovative in nature, with many 'smart' capabilities. Our intent is to create a space that becomes a benchmark for higher education facili¬ties and a landmark for engineers.
With the onset of COVID-19, particular attention needs to be paid to the accessibility and potential for future outbreaks. Since the new engineering building will be equipped with smart sensors, the applications for virus prevention are both exciting and ground-breaking. One application may include the implementation of temperature sensors as patrons enter the building, to prevent the spread of illness.
We also envision the space as facilitating government, in¬dustry and other professional relationships and partnership collaborations.
Advisory Board
To achieve this goal, we have formed an advisory board with local engineers and stakeholders. The board, led by UVU Presi¬dent Astrid Tuminez and Dean Saeed Moaveni, meets regularly. Its mission is to help realize a new engineering building where¬in our college can educate a new generation of engineers and computer scientists, who are well prepared to make an imme¬diate positive impact in our communities.
Regarding the new engineering building, President Tuminez said, "this is my number one priority for this year."
Make a Gift
We extend an invitation to each of you to consider how you might contribute to this next generation of engineers. We invite you to consider making a gift that will go directly to the new building fund. Any amount is greatly appreciated and will go a long way towards achieving our goal and making a new engineering building a reality.