Respiratory Therapy Accreditation
The UVU Bachelor of Science in Respiratory Therapy Program is pending provisional accreditation by the Commission on Accreditation for Respiratory Care (CoARC).  Provisional Accreditation will be granted at the annual CoARC meeting in November.
"To prepare graduates with demonstrated competence in the cognitive (knowledge), psychomotor (skills), and affective (behavior) learning domains of respiratory care practice as performed by registered respiratory therapists (RRTs)."
"To prepare leaders for the field of respiratory care by including curricular content that includes objectives related to acquisition of skills in one or more of the following: management, education, research, advanced clinical practice (which may include an area of clinical specialization)."
Students who successfully complete the lower division AAS component of the Respiratory Therapy curriculum will be able to:  
Work effectively as a team member with physicians, nurses, therapists and patients as an integral part of the medical community;
Make correct interventional medical decisions based on assessment of patient needs and diagnosis within the scope of therapist-driven protocols;
Comply with the ethical and legal parameters of HIPAA in the use and disclosure of patients' health information.
In addition, students who successfully complete the upper division BS degree curriculum will be able to:
Evaluate and monitor patient responses to therapy and modify the prescribed therapy to achieve the desired therapeutic objectives
Demonstrate awareness of the integrated nature and complexities of the health care systems and their impact on individuals and the local and national community
The Utah Valley University Respiratory Therapy program, CoARC program number 200625, holds Provisional Accreditation from the Commission on Accreditation for Respiratory Care (www.coarc.com).
CoARC can be reached at:
Commission on Accreditation for Respiratory Care
1248 Harwood Road, Bedford, TX 76021
817-283-2835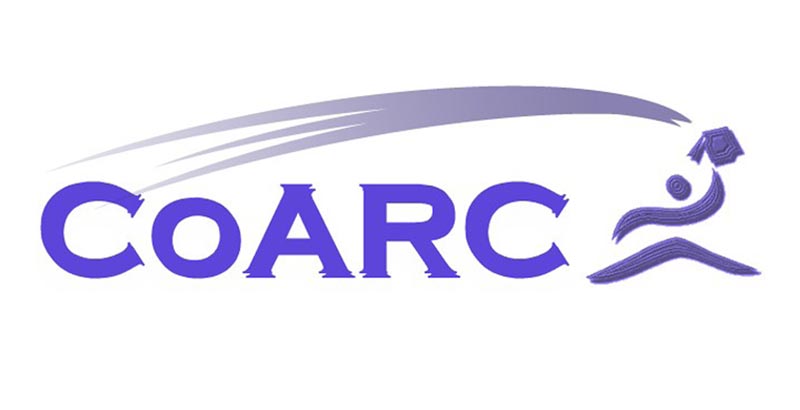 This status signifies that a program with an Approval of Intent has demonstrated sufficient compliance with the Standards (through submission of an acceptable Provisional Accreditation Self Study Report (PSSR) and any other documentation required by the CoARC, as well as satisfactory completion of an initial on-site visit), to be allowed to admit students. It is recognized as an accredited program by the National Board for Respiratory Care (NBRC), which provides enrolled students who complete the program with eligibility for the Respiratory Care Credentialing Examination(s). The program will remain on Provisional Accreditation until it achieves Continuing Accreditation.