2021 UVU Conference on Addiction
Thursday, March 11, 2021 – Virtual Conference
Opening Keynote – Mackenzie Phillips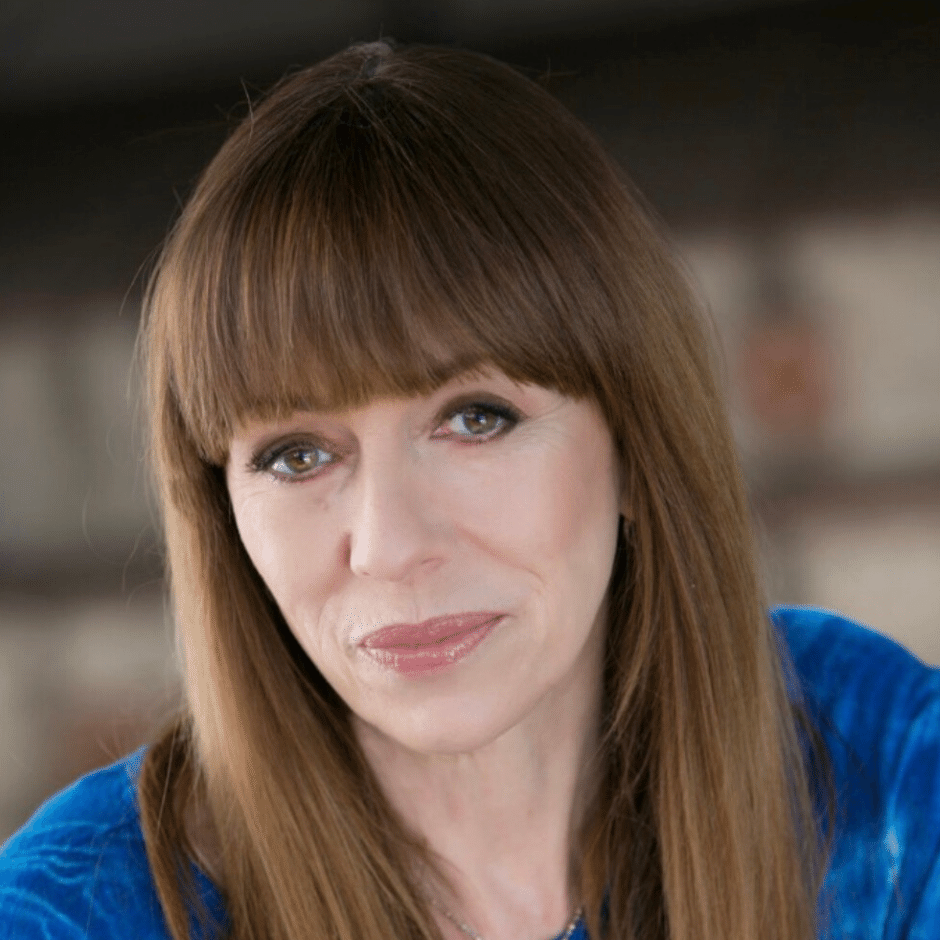 Mackenzie Phillips – American actress and author of the courageous New York Times bestselling memoir High on Arrival, and her equally successful book, Hopeful Healing: Essays on Managing Recovery and Surviving Addiction, is now making a different impact as a director at the Breathe Life Healing Center in Los Angeles where she specializes in trauma, drug, and alcohol treatment and recovery. Mackenzie is a survivor of substance abuse and a visible outspoken advocate for addiction awareness and education. Using her own life experiences as examples of proven recovery methods, she shares the tools and holistic approaches that are available to help those on their way to recovery.
Morning Plenary Session - Jeffrey Quamme
Jeffrey Quamme is the executive director of the Connecticut Certification Board, where he focuses on counselor competence and ethical practice, as well as being the founder/principal of Capacity Builders of Connecticut, a consulting firm that specializes in assisting nonprofit organizations with governance, change, and growth. He is a nationally recognized and sought-after speaker on topics related to the treatment of individuals with opioid use disorders, most notably staff development, best practices, and ethics. He sits on the Adcare Hospital/New England Institute of Addiction Studies planning committee and is a faculty member at their Summer School in Massachusetts. Jeffrey has provided consultation to the offices of several members of the House and Senate on opioid-related legislation, worked with SAMHSA on the development of the most recent guidelines for buprenorphine treatment, and served as a reviewer on the American Society of Addiction Medicine's 2015 National Practice guidelines. He is a frequent contributor to Alcohol and Drug Abuse Weekly, with a focus on workforce issues. He frequently writes on the credibility issues in the substance use disorder industry and was recently featured on the "Ill Treatment" podcast from San Francisco. An alumnus of Eastern Connecticut State University, the University of Connecticut, and Charter Oak State College, he is relieved that his adult son chose mechanical engineering as a career, so he will always earn a better living than Dad. Jeffrey lives in the Hartford, Connecticut area with his Jack Russell/Beagle mix, Siobhan.
Afternoon Plenary Session - Aaron Williams, MA
Aaron currently serves as the director of training and techinical assistance for substance abuse for the National Council for Behavioral Health. As an advisor on all substance use initiatives at the National Council, he collaborates with other addictions specialists on publications, presentations, and technical assistance. He brings more than 16 years of experience in substance abuse treatment services, program evaluation, and substance use, and mental health services integration. Mr. Williams has a strong background in workforce development and the use of evidence-based practices in clinical settings. Over the years, Mr. Williams has managed several projects related to the adoption of medications in addiction treatment in health centers. These projects include Project ECHO style Learning Collaboratives in which federally funded community health centers from across the country participate in virtual learning community sessions focused on increasing health centers' use of buprenorphine for the treatment of opioid dependence and developing pain management protocols.
Since 2004, Deb Dettor has been a leading New England recovery advocate who has established peer recovery support models in three states. She opened the Portland Recovery Community Center while leading the advocacy group, Maine Alliance for Addiction Recovery. She went on to serve as managing director for the Connecticut Community for Addiction Recovery. She then moved to Rhode Island to take the helm as director for Anchor Recovery Programs before becoming an independent consultant. Along with program management, Ms. Dettor has been a leader in peer workforce development as a supervisor and trainer for the CCAR Recovery Coach Academy. She has been nationally recognized as a writer, teacher, and speaker for more than 35 years, and her recovery story has been featured in many media venues. Deb earned her master's degree in counseling at SUNY Albany in 1982 and facilitated recovery as a professional counselor before shifting efforts to develop recovery support resources. She has witnessed the power of recovery advocacy and peer mentorship to remove barriers, enabling more people to find their way out of addiction; and works to promote the growth of recovery support services.
Eric currently serves as the chief operating officer & vice president for substance abuse policy for the Illinois Association for Behavioral Health (IABH). Mr. Foster has over 22 years of experience in the field of substance use disorder services. Prior to joining IABH in 2009, he served as the director of outpatient services for a Chicagoland Community-based Substance Use Disorder provider; he has worked with children and teens from families of domestic violence, and he was an educational trainer on the relationship between alcohol, drugs, and intimate partner violence. He holds a master's in clinical social work and social services administration from the University of Chicago and a bachelor's in social work from Illinois State University. He is also a certified alcohol and drug counselor.
Dr. Molfenter is a senior scientist at the Center for Health Enhancement Systems Studies at the University of Wisconsin – Madison. He also serves as deputy director for NIATx (formerly the Network for the Improvement of Addiction Treatment), an organizational change and technology adoption resource center housed within the Center of Health Enhancement System Studies (CHESS) at the University of Wisconsin - Madison. His experience in managing national and statewide projects includes serving as the deputy director for the national program offices for the Robert Wood Johnson Foundation-funded Advancing Recovery and the Substance Abuse and Mental Health Services (SAMHSA)-funded Strengthening Treatment Access and Retention–State Initiative.
H. Gray Otis, Ph.D., LCMHC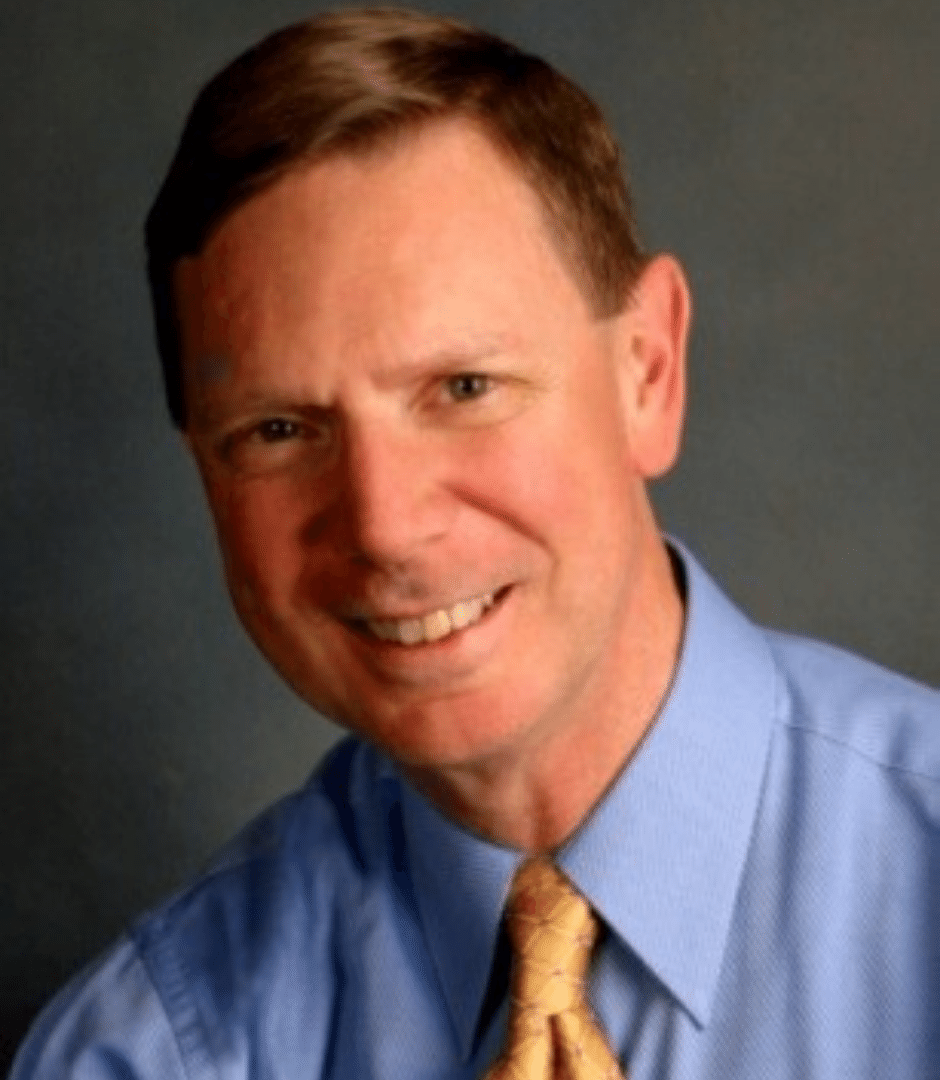 Dr. Gray Otis specializes in trauma resolution, addiction recovery, and couples counseling. His model of care resolves the core causes of distress while promoting integrated health, individual strengths, and empathetic relationships. He also offers consulting in management development, program analysis, and strategic planning, resulting in innovative solutions and evidence-based practices. Gray is the primary author of Key Core Beliefs, Unlocking the HEART of Happiness and Health. He presents workshops throughout the country on applied behavioral health enhancement.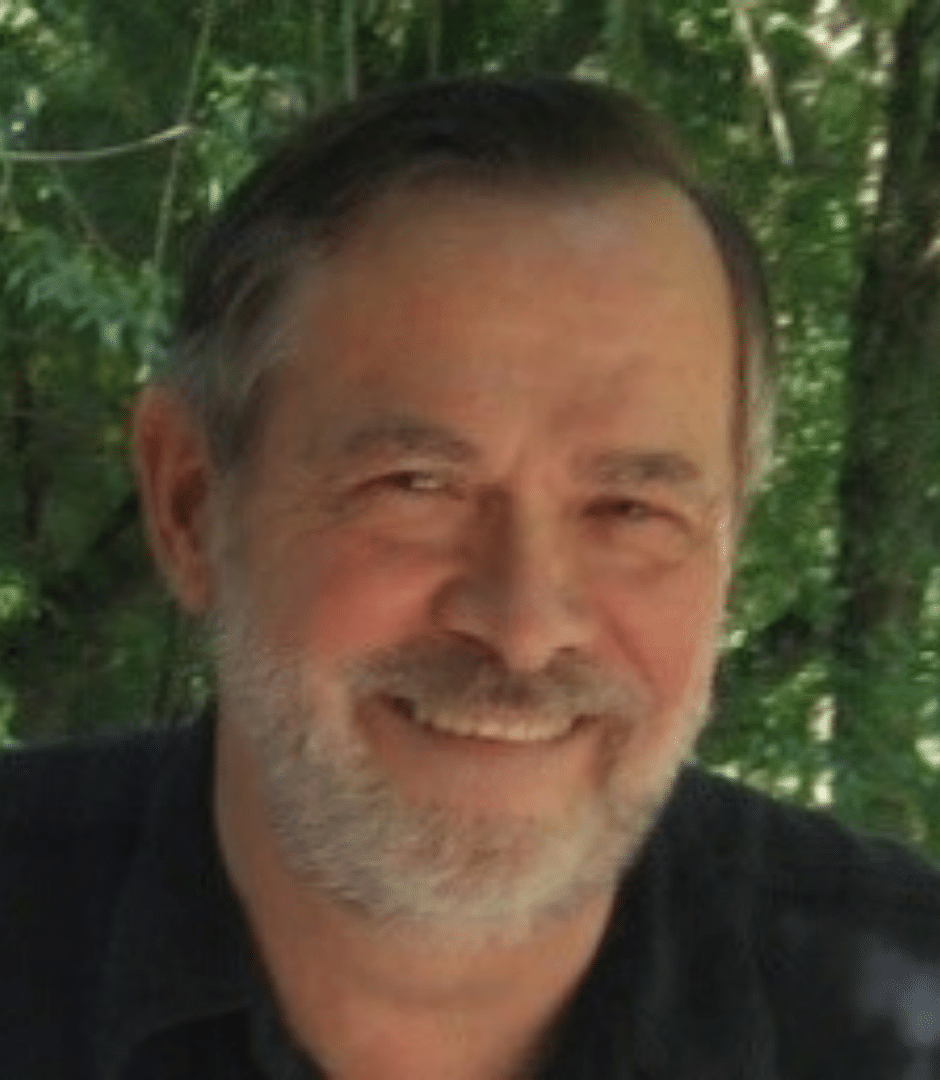 Martin Roundy holds a master's degree in counseling psychology. For more than 45 years, Martin has been a training and instructional professional and has delivered more than 9,000 training and teaching sessions. In addition, for twenty-five years, he was a psychotherapist working directly with adult survivors of childhood trauma, including emotional, physical, and sexual abuse. He is currently employed by the State of Utah Division of Child & Family Services and served as the DCFS western region training manager for several of those years. His current life focus is raising awareness of the need for greater trauma-informed perspectives and more compassion toward those suffering from addictions and their families. Martin and his wife Judy live in Springville. They are parents of eight and grandparents of twenty.
Gale Saler, LCPC, CRC-MAC, CAI, CIP
Gale is a licensed clinical professional counselor in the state of Maryland, a certified rehabilitation counselor and master addiction counselor as approved by the Commission on Rehabilitation Counselor Certification and the National Council of Alcohol and Drug Abuse Counselors, respectively. She is also a senior ARISE-certified interventionist and is approved through the Pennsylvania Certification Board as a certified intervention professional. She received her B.A. in psychology from The American University, and her master's degree in education/rehabilitation from George Washington University in Washington D.C. Gale has worked in the addiction, mental health and rehabilitation field for over 45 years, during which time she has developed, opened and operated some of the most effective treatment and recovery programs in the mid-Atlantic region. Her experience includes working with adolescents, young adults, adults, and seniors, including those who are adjudicated and/or have mental health or substance use issues. In 2014 she founded NorthStar Academy to provide day treatment and intensive outpatient programs for teens and families struggling with mental health and substance use issues. On July 1, 2018, NorthStar was merged into and became a part of the Newport Academy family of programs. Gale has stayed on and serves as Executive Director, Newport Academy, Maryland. Gale also serves as Director of ARISE Consulting. In this capacity, she works to bring training to treatment programs and communities throughout the United States and across the globe. These trainings incorporate evidence-based best practices that build on the strength, love, and resilience that exist in family and community systems to facilitate individual, family and community healing
Martha Thompson, Ph.D., LPC, CAADC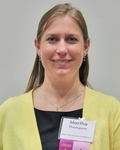 Martha Thompson completed both her doctorate and master's degree in clinical ssychology at the Forest Institute of Professional Psychology in Springfield, MO. Dr. Thompson is the owner and lead clinician at Empower the Mind LLC. She provides outpatient mental health/drug and alcohol treatment, clinical training, and consultation for professionals in the field. Dr. Thompson has worked in various community services agencies, including addiction treatment, domestic violence shelters, and jails. The PA Certification Board awarded Dr. Thompson the 2013 Certified Professional of the Year Award. In December 2016, she was elected to join the Board of Directors for the Certification Board. Over the last several years, she has taught at Harrisburg Area Community College, Alvernia University, and Lebanon Valley College. In addition to her academics and teaching, she is a licensed professional counselor and certified advanced alcohol and drug counselor. She has completed certifications for the American Academy of Pain Medicine in pain management and Biofeedback Certification International Alliance requirements in both biofeedback and neurofeedback EEG. Dr. Thompson is known for her energizing and engaging style. She is full of passion for the work she does and has an abundance of compassion for the people she works with.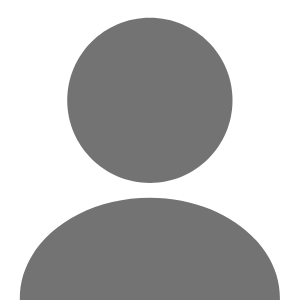 Nichole Cunha, LCSW, brings with her a robust background in crisis management and has an extensive history of providing acute care for clients who have a myriad of challenging concerns and high-risk presenting problems. Nichole has developed numerous suicide prevention programs to include a crisis receiving center and a six-county, three-part crisis delivery system that includes: crisis and support phone line; the offering of mobile crisis outreaches; and the provision of in-home post crisis stabilization services. Her work emphasizes community-based assessment and treatment, encouraging collaborative management of symptoms and least restrictive environments. Currently she serves as a crisis and early intervention administrator with the Division of Substance Abuse and Mental Health. Nichole holds a master's degree in social work from Newman University.
Allison Foust, MHA, CHES, serves as the suicide prevention administrator at the Utah Department of Human Services (DHS) in the Division of Substance Abuse and Mental Health (DSAMH). Allison provides oversight for the state coalition, the Utah Suicide Prevention Coalition, and the Utah Suicide Prevention State Plan. She works to guide and support community leaders and organizations by engaging them in evidence-based strategies. Allison is a certified health education specialist and holds a master's degree in health administration from Weber State University.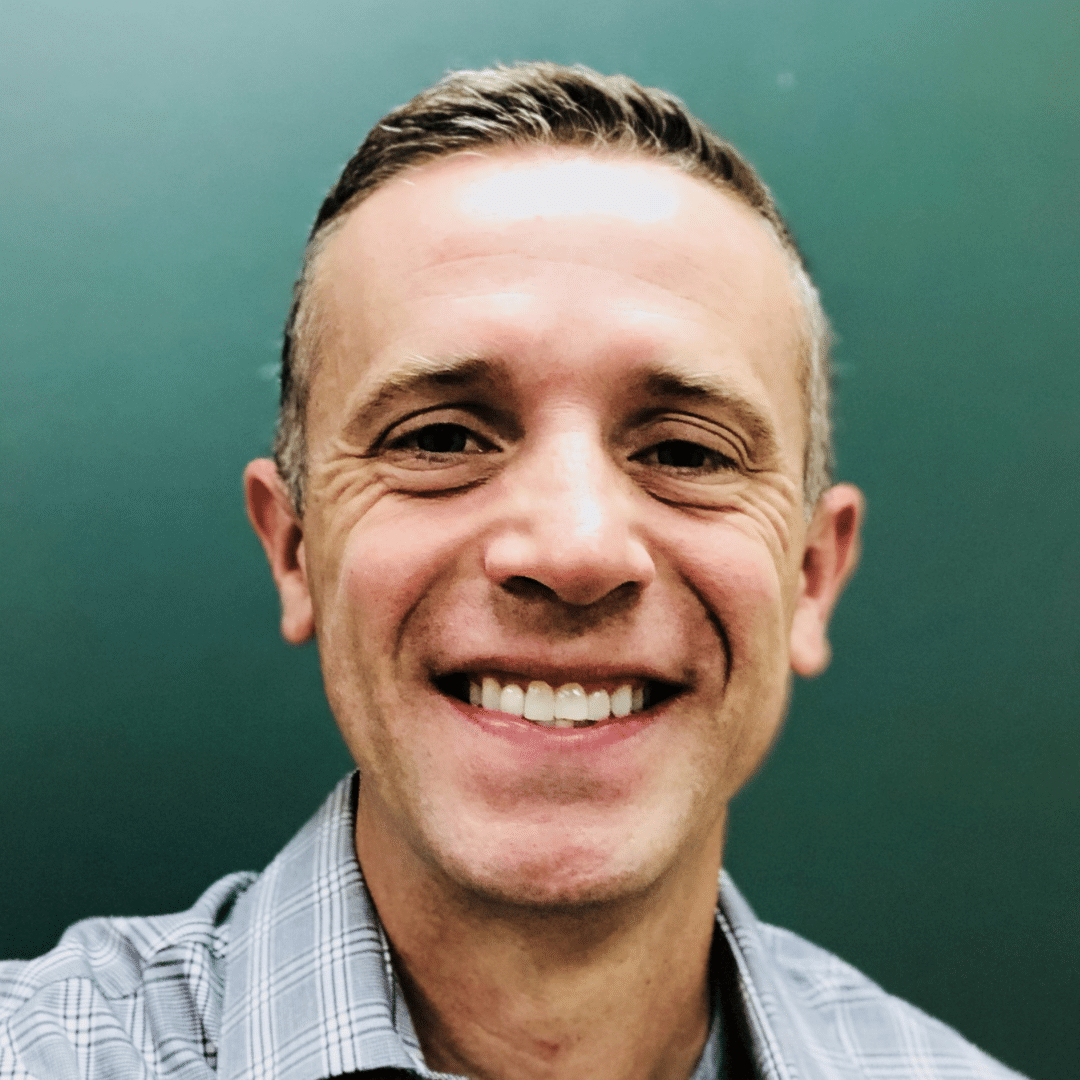 Dr. Joel Bush began his interest in addiction treatment during his United States Army career as a physician resident training in family medicine. Since then, his passion for treating patients with addiction has continued to grow as he completed a fellowship in Addiction Medicine at the University of Maryland in Baltimore, and then began treating soldiers and their family members who suffer from addiction. He completed his 15-years of active-duty service in 2018 and transitioned to the Utah Army National Guard where he now reviews positive urine drug tests for all soldiers in the state of Utah as part of their substance use prevention effort. Currently he owns a private addiction medicine practice in American Fork, Utah and works with several other large and small addiction treatment programs. He enjoys a direct relationship with each of his patients, helping those who struggle with heroin or other opiates, cocaine, alcohol, marijuana, pornography, gaming, binge eating, or any addiction.