To participate in the Concurrent Enrollment Program, you must first complete the High School Concurrent Enrollment admissions application.  The application fee is $35, which will be charged at the end of the application process. 
Completing the application is easy.  Go to the admissions application portal and follow these instructions!
Step 1
Select "Create Account".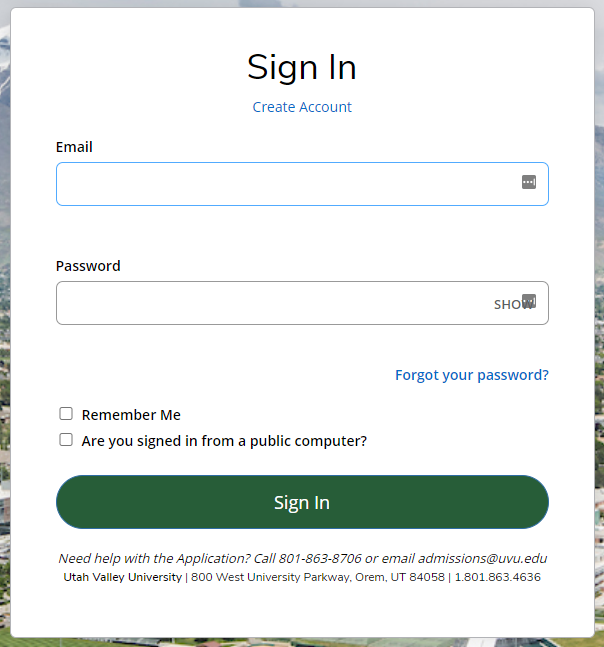 Step 2
Fill out the information requested in each box that has a red asterisk. Under the Academic Information heading select the options shown and select the current term.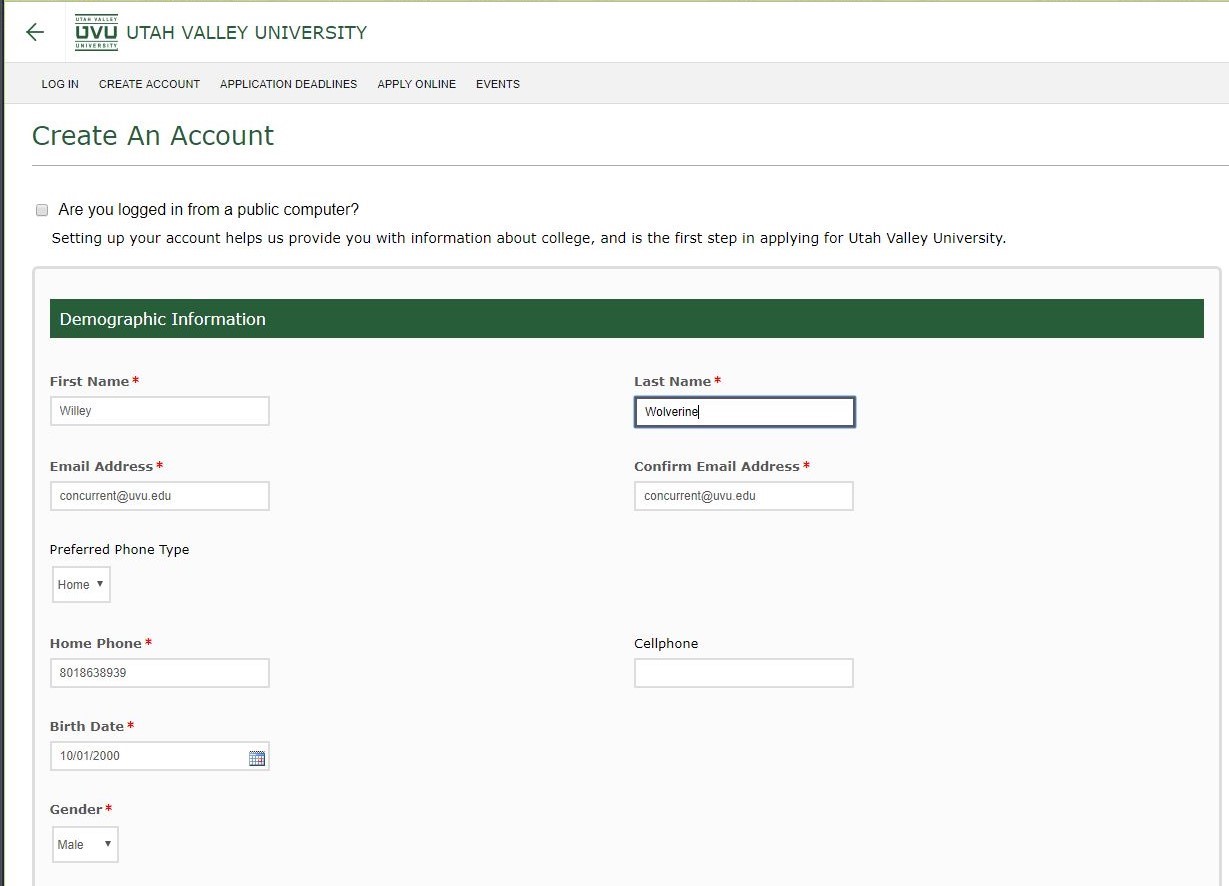 Fill in the Academic Information as shown with the appropriate Entry Term. Scroll down and complete the password information and submit "Create Account". THIS IS NOT THE APPLICATION! YOU STILL NEED TO COMPLETE THE CONCURRENT ENROLLMENT APPLICATION!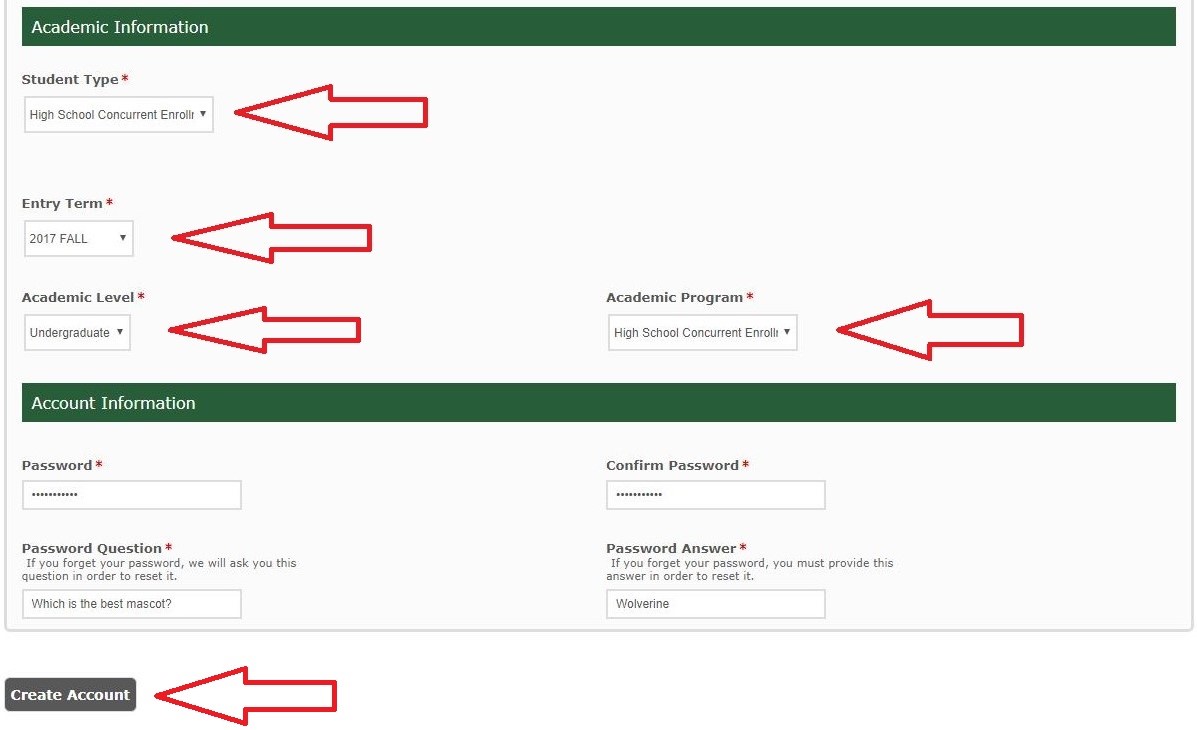 Step 3
Select "Start an Application" to begin and complete the High School Concurrent Enrollment Application.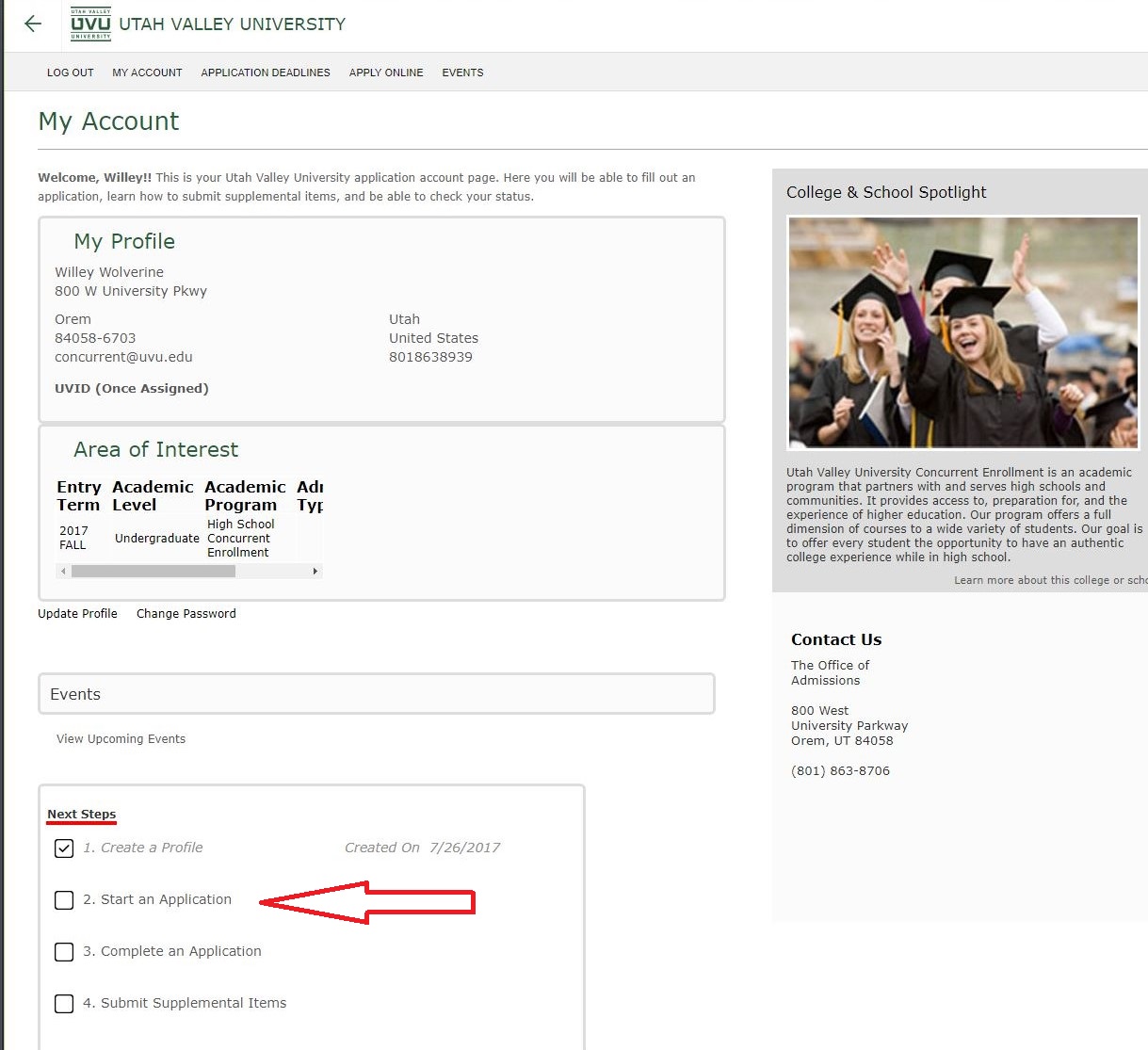 Step 4
Select "High School Concurrent Enrollment Application." This will lead to a screen to select the most recent semester application. Click on "Continue Selected Application."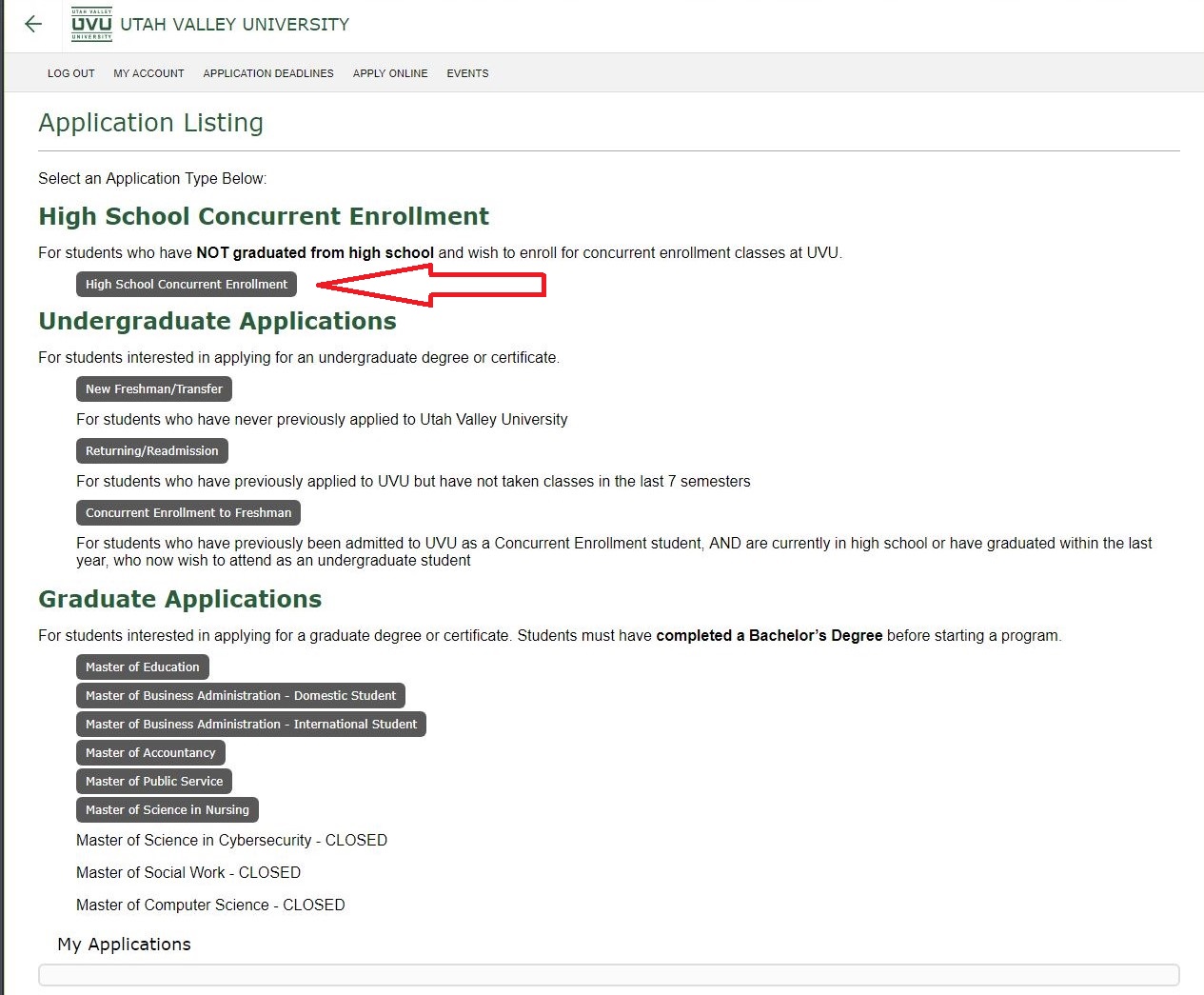 Step 5
The application has multiple pages. Please pay special attention to the following two pages: High School Information and Residency Information. Screen shots and instructions are provided.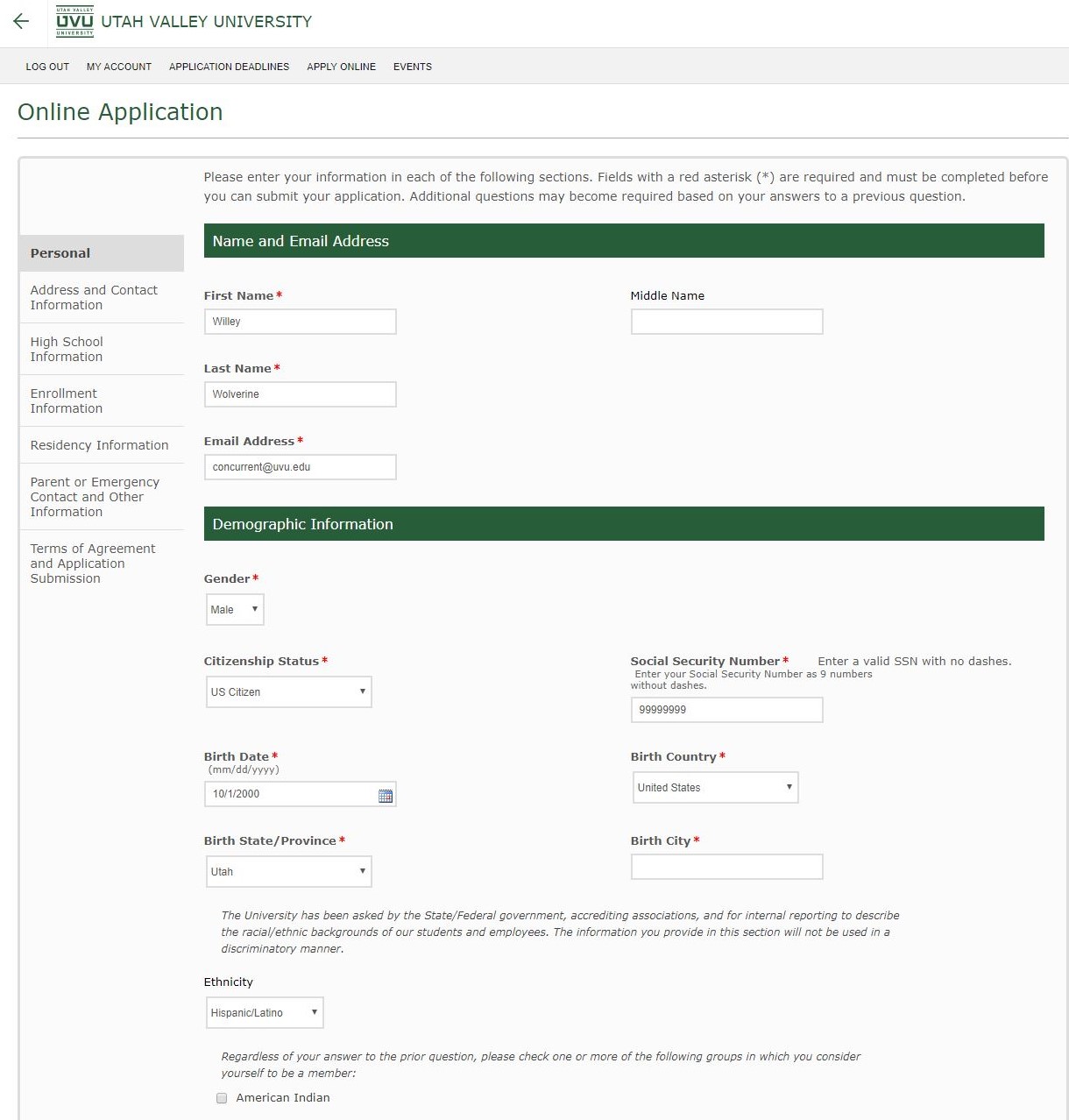 Under High School Information please indicate United States as your country and Utah in the state box but DO NOT put a city. Click "Search" and an additional box with a list of high schools. Pick your high school and enter your expected graduation date.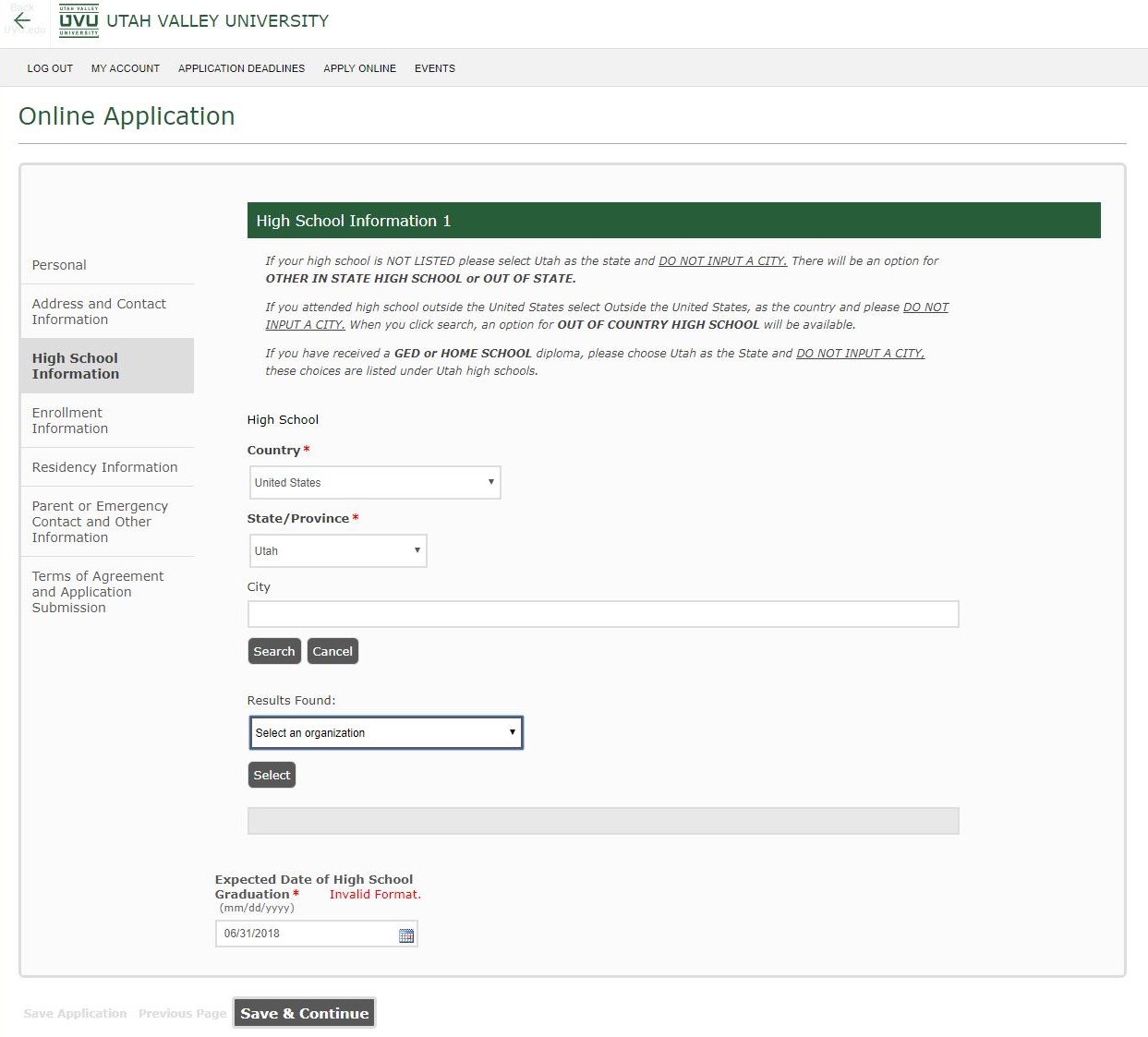 Under State Of Legal Residency, please select Utah as your state of residence and answer the other two questions. Under Activity 1, select "School" as the activity and complete how long you have been in school. No matter the length, this does not determine cost of tuition.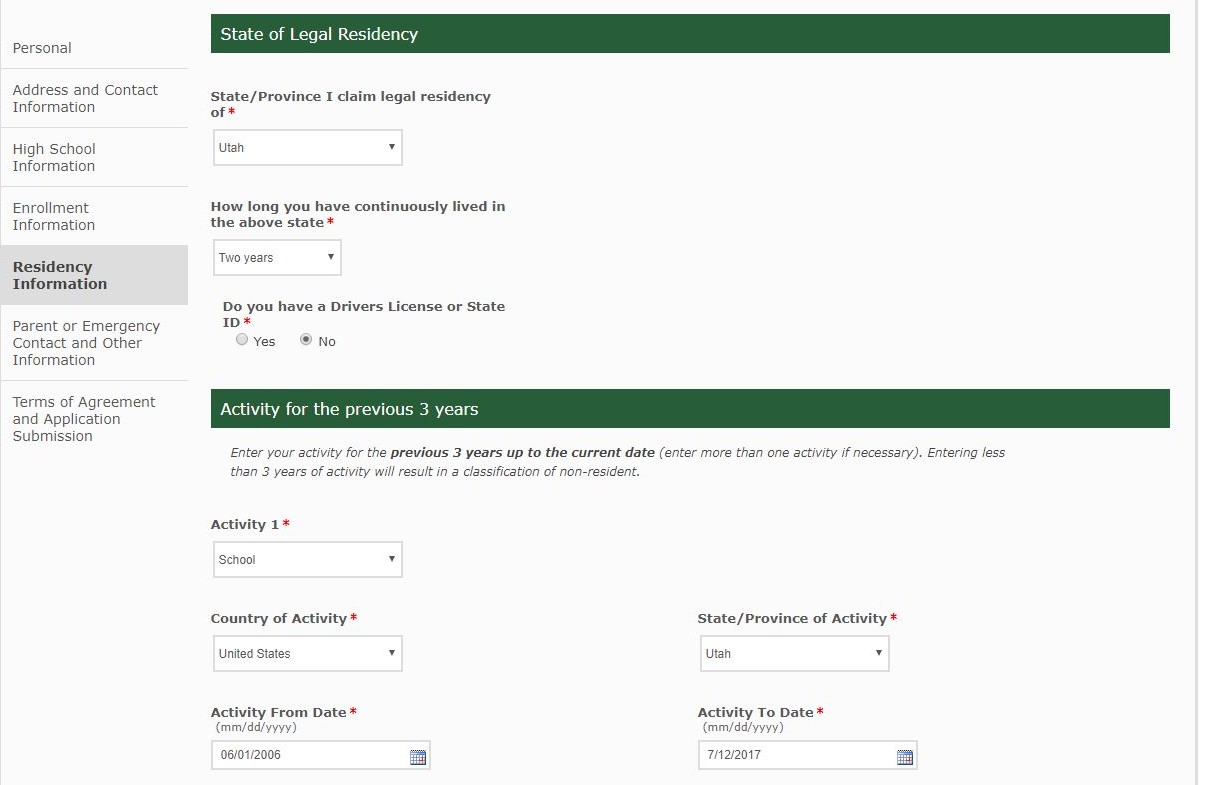 Step 6
Go through the application filling out all the boxes with a red asterisk. Upon completing the last page, select "Submit Application". Successful applications will automatically be taken to Step 8. Applications with errors, see Step 7.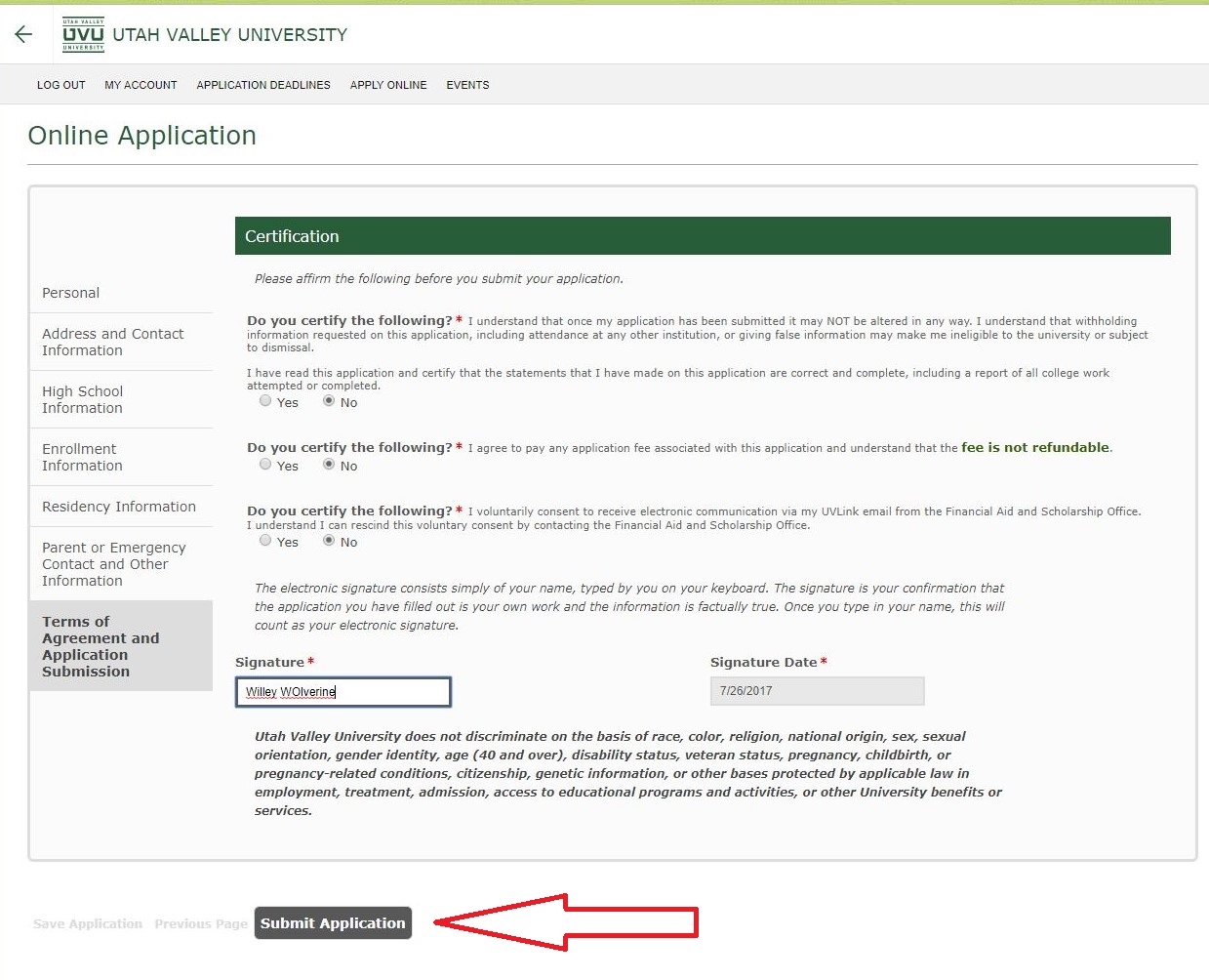 Step 7
If you DID NOT complete all required fields, you will receive an error message. Within the red box, select the error message shown in parentheses--Ex: (Birth City). Once corrections are made, select "Submit Application".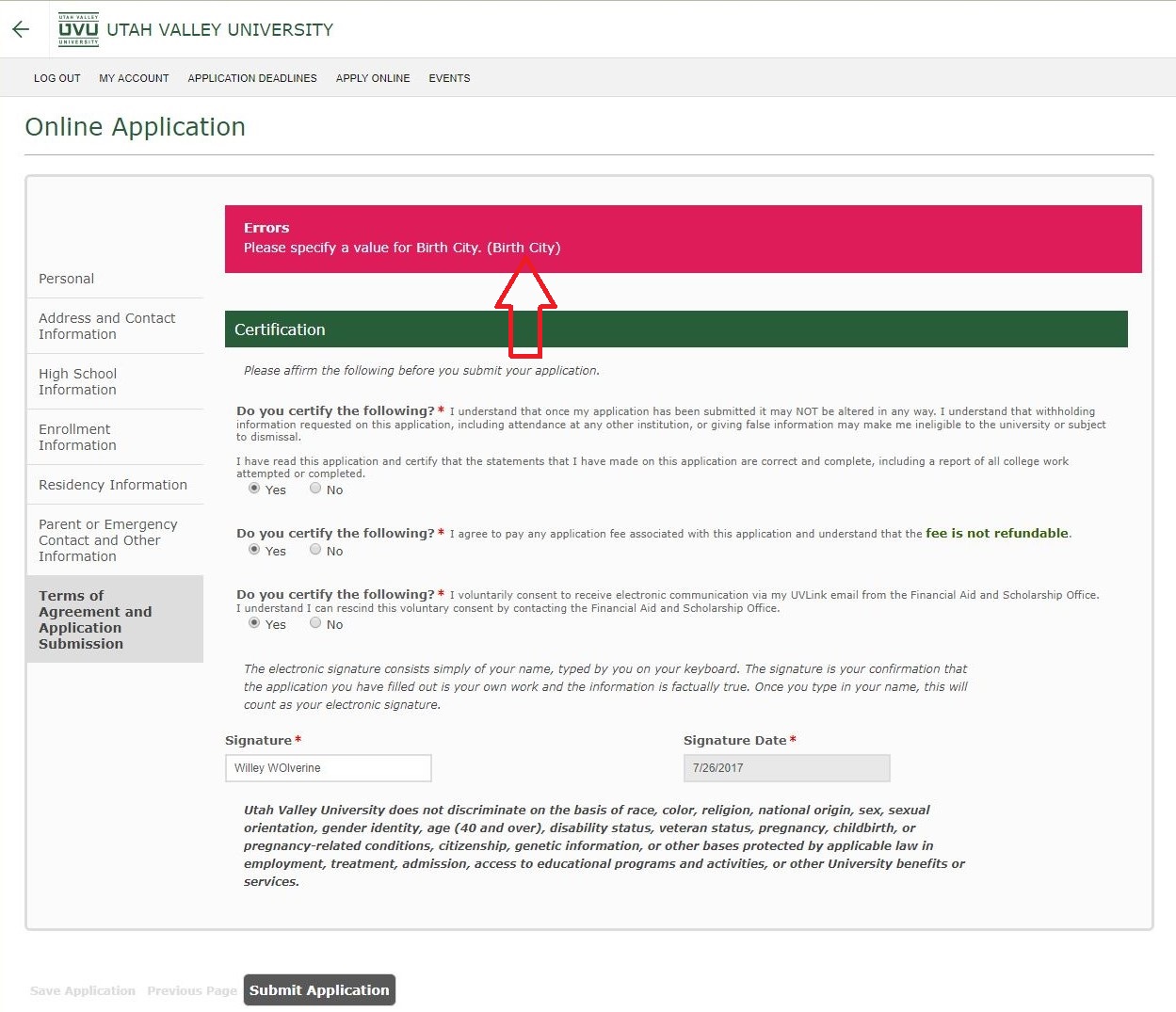 Step 8
Enter Billing Information for person responsible for payment. The Promo Code section does not apply to Concurrent Enrollment. Complete all required fields and select "Next".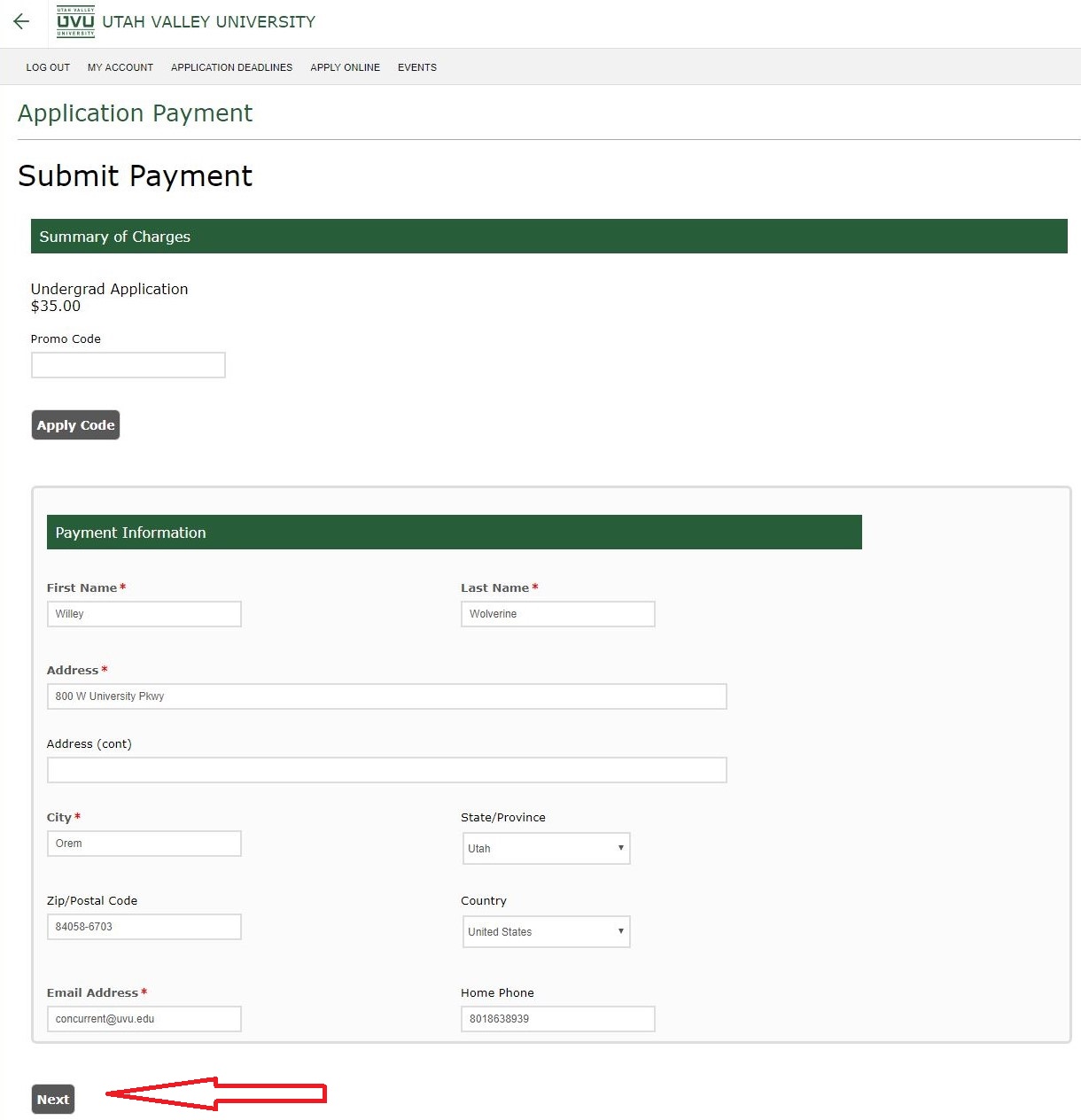 Step 9
Pay application fee by entering a credit or debit card information. You will get a confirmation that the card was processed. HOORAY! Your application is now complete.
Your UVID will be available within 24-48 hours and will be emailed to you.  You can also look up your new UVID using the myUVU student portal login page. 
Once you have your UVID, visit the Concurrent Enrollment Homepage to register for your courses.