Conferences & Workshops Resources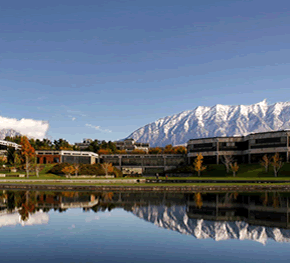 Planning a conference?  Don't know where to start?
If you would like assistance with your conference, please contact CCE Conferences and Workshops at 801-863-8012. CCE staff will coordinate an initial meeting with you to discuss the services that we can provide. 
UVU Conference Resources
Click on one of the links below for more information and access to that campus resource.
---
Accessibility Services
Accessibility Services - 

The Accessibility Services Department is committed to helping students with disabilities receive reasonable accommodations during their college experience at UVU. We provide a variety of services, software and equipment for students with a wide range of disabilities. Come in and see how we can help you achieve your best!
Campus Signage
Campus Signage

- For information about creating indoor and outdoor signs on the UVU campus
Catering
Catering - 

The Sorensen Student Center and Catering Services is recognized in the community as the areas finest catering services. It has earned a reputation in outstanding dining service quality for over 25 years. Clientele range from students, administrator, staff personnel, conference groups, weddings, class reunions, and local community interests. The Dining Services Department provides an excellent source of employment opportunities for students and surrounding residents of Orem and Provo.
Emergency Procedures
Filming & Photography
Marketing
Marketing

- 

University Marketing & Communications is dedicated to promoting the unique educational mission of Utah Valley University. Whether through billboards, magazine articles, press releases, radio ads or other media, our staff is spreading the word about the tremendous experiences that await students at UVU. We offer a full range of marketing and communications services, including writing, photography, design, video, print and web materials. Not sure what you need? We'll help you create a marketing/advertising plan from scratch.
Media Services
Media Services - 

Media Services & Engineering supports the campus community by implementing and assisting with technology that enhances the teaching environment and advances the educational experience.
Office of Engaged Learning
Office of Engaged Learning - The Office of Engaged Learning was created in 2010 to promote and support academic engagement at UVU. The office develops institutional strategies for engagement, facilitates innovative teaching practices, and oversees a variety of initiatives and programs. 

Engaged learning is an approach to education that involves active and collaborative learning. It provides students the opportunity to connect their classroom experience with concrete applications in professional and civic life.
Parking Services
Policies & Procedures
Risk Management
Scheduling Procedures
Student Center
Student Center

- The Sorensen Student Center is the heart of the Utah Valley University campus.  We offer conference rooms, meeting rooms, a ballroom, and other facilities to make your conference or workshop a success.
UCCU Events Center
UCCU Events Center - The UCCU Center at Utah Valley University, located in Orem Utah is an 8,500 seat multi-purpose venue which opened in 1996.  It is home to the UVU Division 1 Wolverine Athletics Teams, and Orem Owlz, the Pioneer League rookie team for the Los Angeles Angels, 

hosts many top touring shows, and provides a central location for many expos and conferences.
UVU Bookstore
UVU Bookstore - The UVU Bookstore is owned and operated by Utah Valley University.  

The Bookstore is located on the UVU main campus at 800 West University Parkway 




in Orem, Utah on the first floor of the Sorensen Student Center.
UVU Police
UVU Police

- 

The safety and well being of our students, faculty, and staff are a high priority at Utah Valley University. Although the UVU campus is a relatively safe place, we are not immune to those problems that beset all urban citizens, including problems related to public safety and law enforcement. The Utah Valley University Police Department (UVUPD), a police force fully accredited by the State of Utah, is charged with protecting your safety and property on our Orem campus.