***COVID Operations***
Our advisors are currently conducting all appointments via telephone and video conferencing.
Our Purpose
Our advisors will help you:
Create degree plans
Assist in finding campus resources
Provide guidance in career advising
We are here to assist you. We can help if you are having difficulties in class or need direction towards graduation.
We recommend meeting at least once a semester. Make an appointment at any point, the earlier in the semester, the better.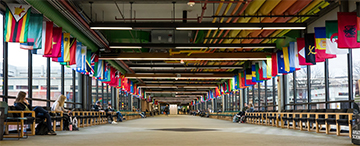 The Criminal Justice,  Forensic Science, and National Security Studies advisors are located in the Environmental Technology Building, room EN 101, right off of the Hall of Flags.
Loading Directory data....
Loading Directory data....
Loading Directory data....
Loading Directory data....
Challenge Credit
Earning Prior Learning Credits is possible.
The following courses will be available Fall 2020 for Challenge Credit
CJ 1010 Intro to CJ
CJ 1300 Intro to Corrections
CJ 1330 Criminal Law
CJ 1340 Criminal Investigations
CJ 1390 Intro to Policing
CJ 2330 Juvenile Justice
CJ 4250 CJ Career Strategies
FSCI 3820 Crime Scene Investigation Techniques


Please see the Course Catalog for a description of each of the classes.
Know Before You Go
Come to appointments prepared with questions and/or topics to discuss in order to participate fully in the advising experience.
Financial aid is available by 

applying for general university scholarships and college-specific scholarships

Declare any major in the Criminal Justice Department by meeting with an academic advisor
Forensic Science offers an emphasis in Laboratory or Investigation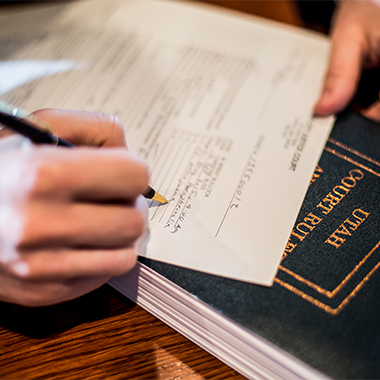 Criminal Justice Associates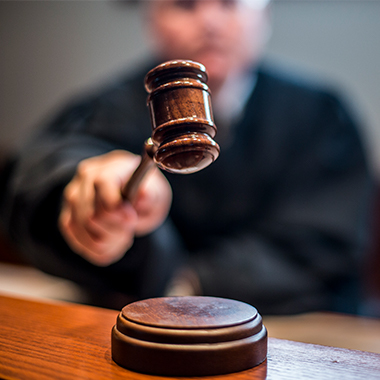 Criminal Justice Bachelor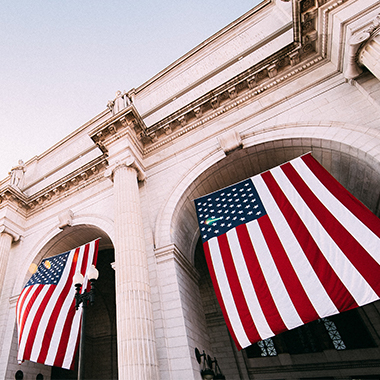 National Security Studies Bachelor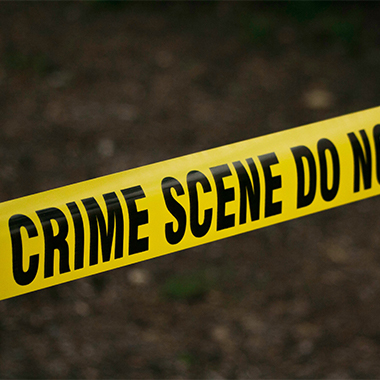 Forensic Science Bachelor
Planned Schedule
Please note, enrollments may necessitate the cancellation of individual classes.
Therefore, this schedule is
SUBJECT TO CHANGE
Key for Class Delivery
Our classes are delivered as follows:
| | |
| --- | --- |
| D | Day class (held on a specific day and time) |
| E | Evening (held on a specific evening and time) |
| X | Online |
| H | Hybrid (combination of face-to-face on a certain day/time and online) |
| SD | Sufficient Demand |
| A | 1st block |
| B | 2nd Block |
Criminal Justice Courses
| | | | | |
| --- | --- | --- | --- | --- |
|  Course # |  Course Title | Fall | Spring | Summer |
| CJ 1010 | Introduction to Criminal Justice | DEX(B) | DEX | D(A)X |
| CJ 1300 | Introduction to Corrections | D(B)X  | DE  | X |
| CJ 1330 | Criminal Law | DEX | DEX | X |
| CJ 1340 | Criminal Investigations | DEX | DEX | X |
| CJ 1350 | Introduction to Forensic Science | DEX | EX | D |
| CJ 1390 | Introduction to Policing | D(A)X | DEX | X |
| CJ 1800 | POST Module 1 | E | E | E |
| CJ 1810 | POST Module 2 | E | E | E |
| CJ 2110 | Security Management and Loss Prevention | X | SD | SD |
| CJ 2200 | Report Writing | X | D | D |
| CJ 2330 | Juvenile Justice | DX | DEX | X |
| CJ 2350 | Laws of Evidence | DX | DEX | X |
| CJ 290R | Law Society | E | E |   |
| CJ 2920 | Short Course Workshop | SD | SD | SD |
| CJ 3020 | Police Administration |   | DX | E |
| CJ 3040 | Community Policing | EX |   | X |
| CJ 3060 | Corrections in the Community | X | X |   |
| CJ 3100 | Criminal Profiling | E |   |   |
| CJ 3140 | Corrections Law |   | SD |   |
| CJ 3270 | Criminology | EX | DX |   |
| CJ 3300 | Victimology | DX | EX | X |
| CJ 3310 | White Collar Crime | SD | SD | SD |
| CJ 3320 | Crime and Gender | X |   |   |
| CJ 3330 | Financial Crimes Investigation | D | E |   |
| CJ 3340 | Terrorismand the Criminal Justice System | SD | X | SD |
| CJ 3360 | Prisons-Contemporary Issues and Dilemmas |   | D |   |
| CJ 3400 | Drugs and Crimes | DX | EX |   |
| CJ 3600 | Psychology of Emergency Services | SD | SD | SD |
| CJ 4060 | Special Problems in Criminal Justice | DX | X |   |
| CJ 4160 | Constitutional Criminal Rights | DX | EX | E |
| CJ 4200 | Ethical Issues in Criminal Justice | EX | D | E |
| CJ 4250 | Criminal Justice Career Strategies | EX | DX |   |
| CJ 445G | Human Factors in Emergency Management |  SD | SD | SD |
| CJ 470G | Comparative Criminal Justice Systems | EX | D |  X |
| CJ 475R | Current Topics in Criminal Justice |   |   | SD |
| CJ 481R | Internship | X | X | X |
| CJ 487R | CJ Field Experience |  SD | SD | SD |
| CJ 4880 | Qualitative Research Methods in Criminal Justice | DX | DE | X |
| CJ 491R | Direct Reading Special Projects | SD | SD | D |
| CJ 4990 | Criminal Justice Senior Seminar | H(D)X | H(D)X | X  |
Forensic Science Courses
(Most classes limited to 12 students enrolled per section)
| | | | | |
| --- | --- | --- | --- | --- |
|  Course # |  Course Title | Fall | Spring | Summer |
| | | | | |
| --- | --- | --- | --- | --- |
| FSCI 3300 | Forensic Photography  | D | D | D(SD) |
| FSCI 3400 | Criminalistics | DE | DE |   |
| FSCI 3500 | Footwear/Tire Mark Impression Evidence & Examination  |   | E | E(SD) |
| FSCI 3540 | Forensic Trace Analysis I  | D | DE? |   |
| FSCI 3550 | Forensic Trace Analysis II  |   | SD |   |
| FSCI 3600 | Forensic Anthropology  | D |   |   |
| FSCI 3700 | Fingerprint Processing | DE | D |   |
| FSCI 3720 | Fingerprint Examination  |   | E |   |
| FSCI 3780 | Bloodstain Pattern Analysis  | E | E |   |
| FSCI 3820 | Crime Scene Investigation Techniques I  | D | D | E(SD) |
| FSCI 3830 | Crime Scene Investigation Techniques II  | D | D |   |
| FSCI 3850 | Marijuana Identification Certificate |   |   | E |
| FSCI 3860 | Forensic Microscopy  | D | D |   |
| FSCI 3880 | Expert Witness Professional Practices |   | E |   |
| FSCI 4000 | Firearms Examination  | E | E |   |
| FSCI 4100 | Forensic Pathology | D |   |   |
| FSCI 4200 | Medicolegal Death Investigations |   | H |   |
| FSCI 443R | Directed Research in Forensic Science | SD | SD | SD |
| FSCI 475R | Forensic Science Special Topics | SD | SD | SD |
| FSCI 481R | Forensic Science Internship | X | X | X |
| FSCI 491R | Directed Readings and Special Projects  in FS | SD | SD | SD |
| FSCI 4990 | Forensic Science Capstone Course  | D | D |   |
National Security Studies Courses
| | | | | |
| --- | --- | --- | --- | --- |
|  Course # |  Course Title | Fall | Spring | Summer |
| | | | | |
| --- | --- | --- | --- | --- |
| NSS 2010 | Introduction to National Security  | D | D | X |
| NSS 301R | National Security Area Studies | DE | D | X |
| NSS 3050 | Intelligence Community | D | D | X |
| NSS 4210 | Law of War | D |   | X |
| NSS 4250 | National Security Career Strategies  |   |   | D |
| NSS 4300 | Intelligence Cycle and Collections | D |   |   |
| NSS 4400 | Statecraft and Strategy |   | D |   |
| NSS 4600 | National Security Law | D | D | X |
| NSS 475R | Current Topics in National Security | D | D | X |
| NSS 4800 | Intelligence Analysis and Tradecraft |   | D |   |
| NSS 481R | National Security Internship | X | X | X |
| NSS 491R | Directed Readings and Special Projects in NSS | D | D |   |
| NSS 4990 | National Security Capstone Seminar | D | D |   |