Meet with an Advisor
To reduce community exposure of COVID-19 and keep our students safe, we are only taking phone and online appointments at this time.
Loading Directory data....
Advises all students majoring in:
AAS Wildland Fire Management

BS Emergency Services

Emergency Care
Emergency Leadership
Emergency Management and Disaster Assistance

Advises students with the last name A-P  
Loading Directory data....
Advises all students majoring in:

Fire Recruit Candidate (RCA) Certificate
Paramedic Certificate
AAS Emergency Services

Advises students with the last name Q-Z  
Emergency Services stackable certificates allow you to achieve credentials and certifications incrementally on your way toward a degree.
Graduate with certificates in EMT and AEMT and choose an emphasis in emergency management, emergency medical, or fire. After completing the physical, hands-on requirements, finish your degree online while you start your career.
Meeting with advisors can help to determine the best academic path for you to reach your desired career. They are willing to help you determine class schedules, answer career and educational questions, and help you find internships.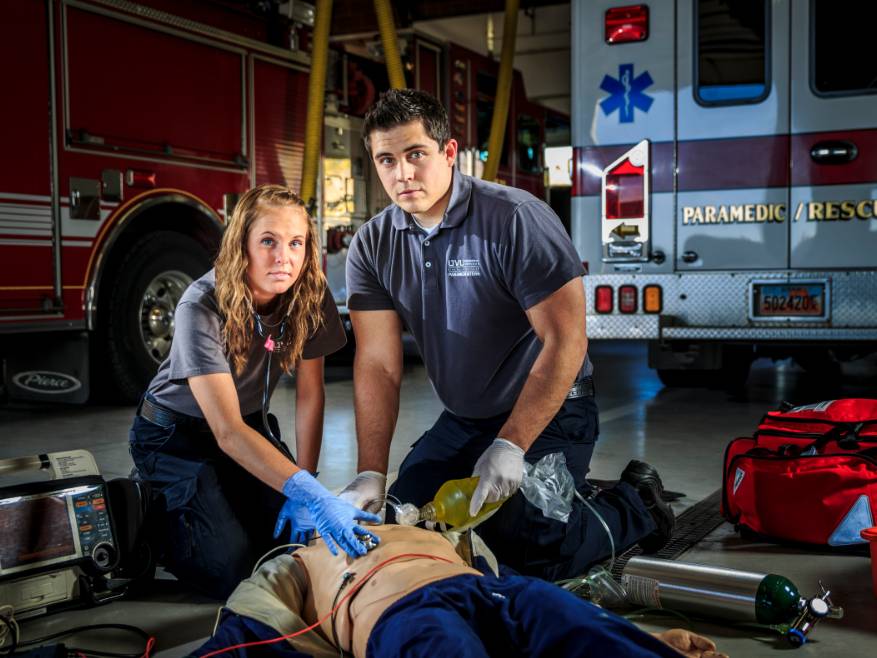 Emergency Services/Fire Science Transfer Credit Request
Students who have completed specific certificates within emergency services or fire science can be granted transfer credit. Students will need to complete and submit the ES/FS Transfer Evaluation Request form via DocuSign. If you plan to submit an ES/FS Transfer Evaluation Request, please obtain proper documentation such as a copy or image of your earned certificate or certification card to upload and attach to your DocuSign. In some rare cases, copies of certificates are difficult to obtain. If this is the case, please upload a word document stating your full name and any previous names, birthday, and date range your certificate could have been awarded. We will utilize this information in order to effectively research and verify the validity of the certificate through the National Registry or State Certification Database.
To submit your transfer request please fill out the information below and click submit.
Scholarships
The university scholarship application deadline is February 1 for the following academic year. Learn more here.