Interfaith Student Council

The Interfaith Student Council (IFSC) supports and facilitates activities for students from a variety of worldview and faith traditions. The council is a student leadership team drawn from UVU organized with the aim of advancing interreligious engagement in academics and student life. The university facilitates interaction with scholars and religious leaders to provide students with leadership and diplomacy skills.
2020-21 Interfaith Student Council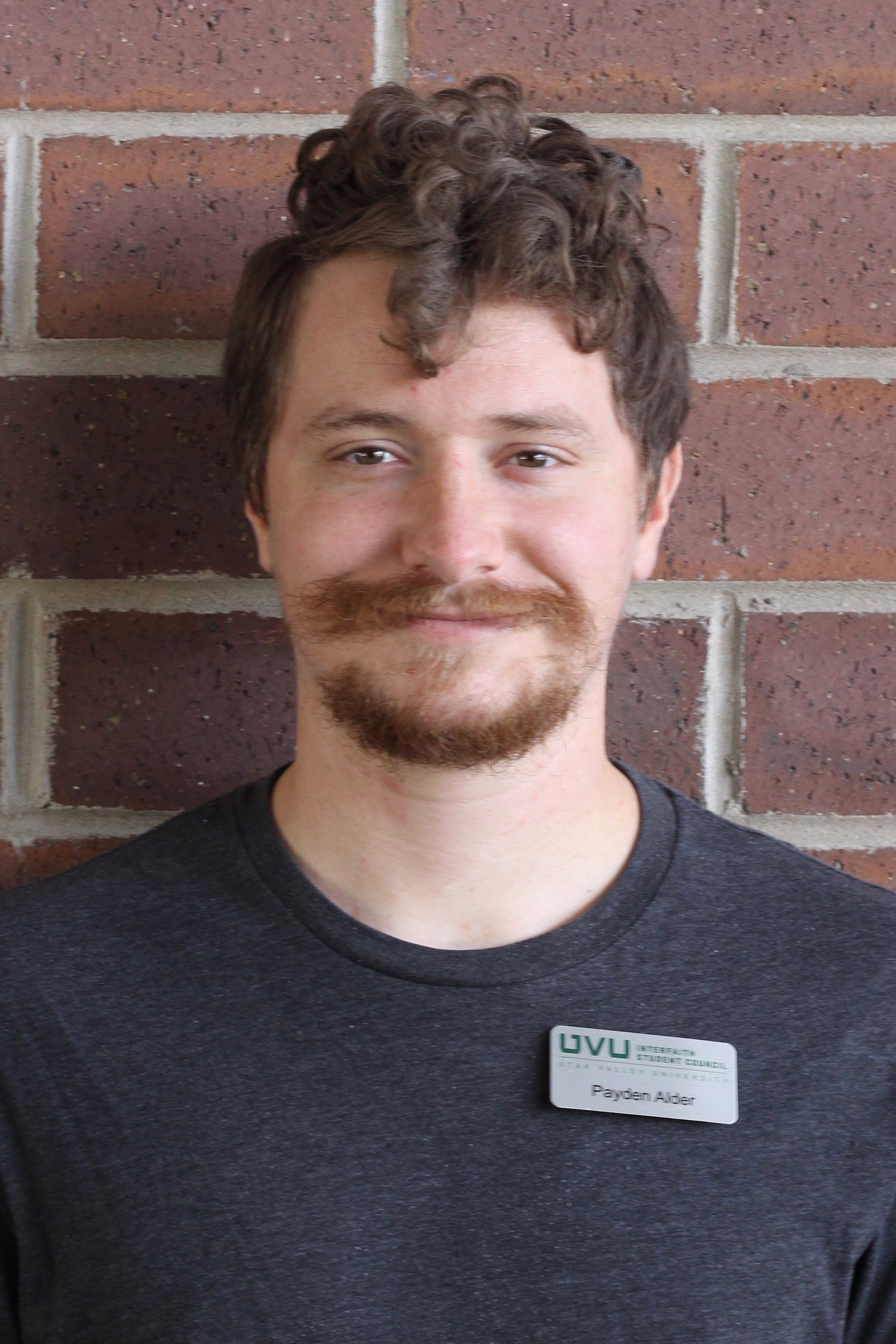 Payden Alder
Co-President
My name is Payden Alder. I am a philosophy major. I hope to be a graduating senior this year. I abhor small talk and love boring people to death with philosophical conversation. The more controversial the topic the better, but I'll put controversies aside for my commitment to pluralism. I do interfaith work because I want to maximize human flourishing for the most people we can. I believe that through learning, respect, and commitment to shared values we can work across lines of difference to improve our communities.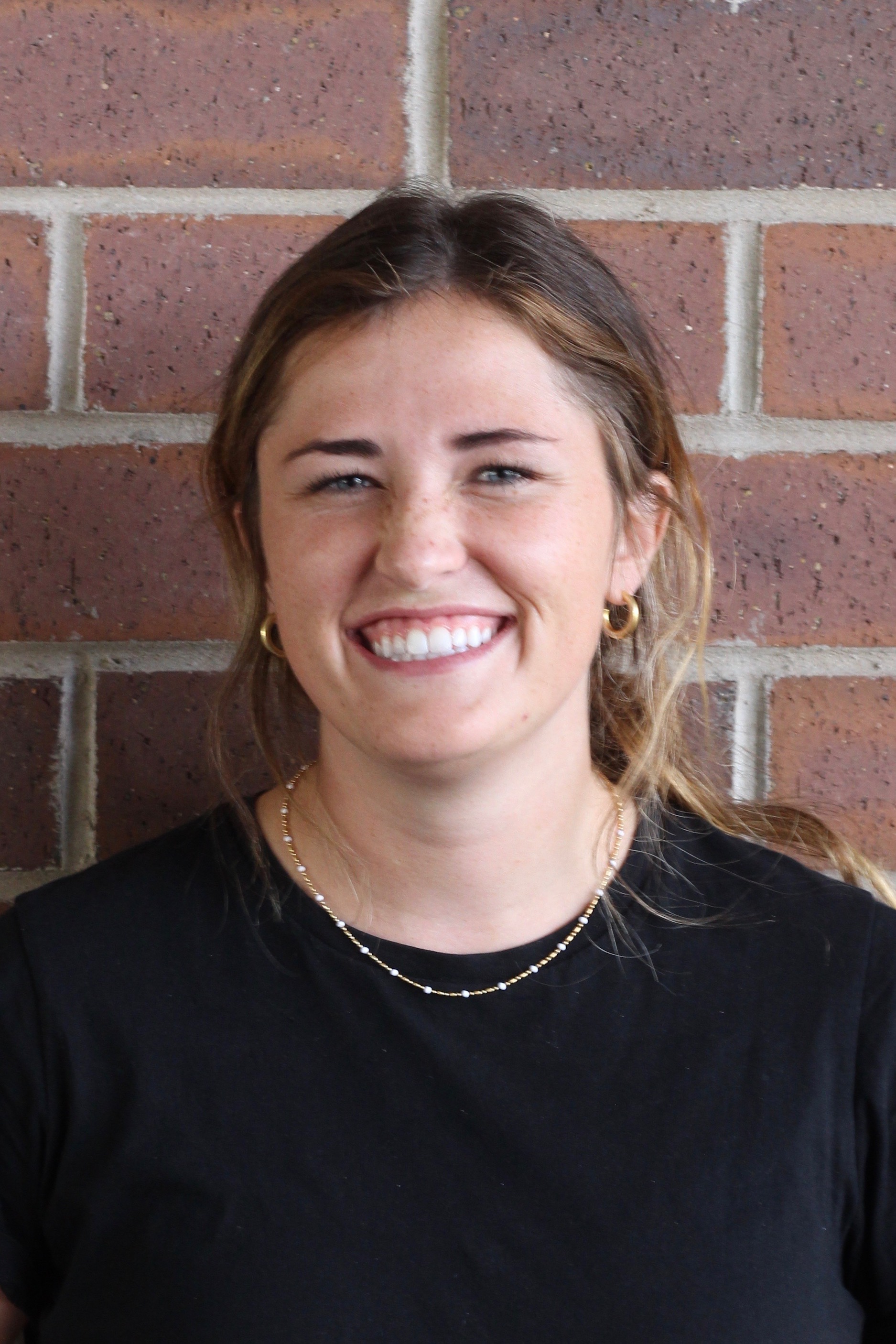 Brylee Bromley
Co-President
Hello, my name is Brylee Bromley! I am in my final year at UVU studying Art & Design and Digital Media. I am a lactose intolerant chocolate milk addict. I love being outside, trying new hobbies, and hiking. I always say I am passionate about people because I am! I love hearing others' stories and what drives them to do what they do. You can learn something from everyone if you take the time to listen. I have learned we are all so different, yet when it comes down to it, we are all oh so similar. I believe it is crucial that we surround ourselves with people who have different views than ourselves and it is imperative that we learn how to have conversations about our differences in a way of learning rather than converting. I hope to meet you at one of our events this year so we can learn from each other and make a difference in our community together!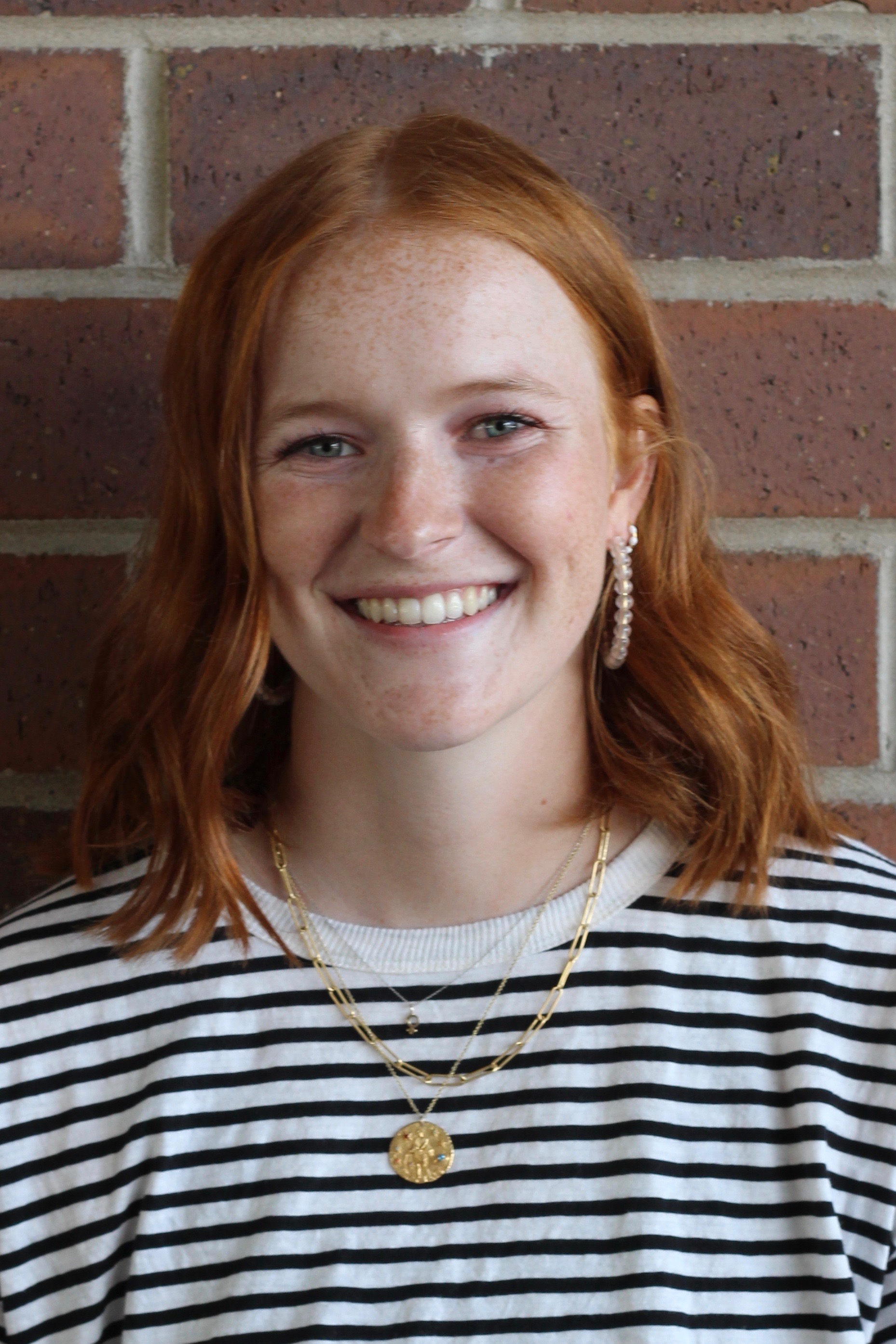 Kadee Allred
Council Member
My name is Kadee Allred and I'm from Springville, Utah. I am a junior majoring in Psychology with a minor in History. I love school and learning about different perspectives and world views. Throughout my time at UVU I have learned so much about listening to other people and how important it is to understand and value beliefs that may be different from my own. I am so excited to be part of the interfaith council and the work they are doing!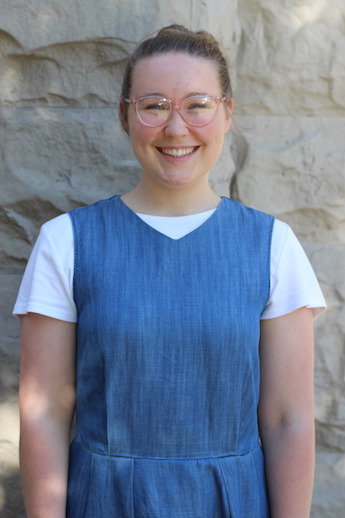 Danna Facer
Council Member
I am a junior at UVU, majoring in Theatre with a minor in Music. I love creating safe spaces for people to express themselves. Interfaith work is an incredible way to create that space! Diverse beliefs are simply a fact. We should celebrate the unique perspective that makes us who we are. I have also found that the more I learn about other people, the more I learn about myself. Through interfaith, I have lost my fear of the unknown while becoming more solidified in my religious beliefs. I hope to share this peace I've found with others through participation on the council.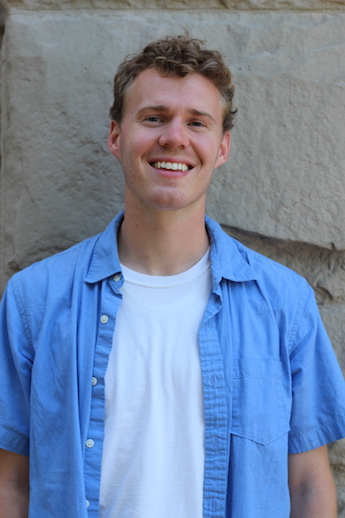 Landon Lambert
Council Member
Landon is in his final year at UVU studying psychology and community health education. During the last two years, he has developed an increased curiosity concerning religious and secular ideologies. This desire to better understand other worldviews has led Landon to immerse himself in interfaith work. Landon's 3+ years working with teenage boys in treatment centers have instilled within him the importance of maintaining a heart at peace when engaging in sensitive dialogue. During his spare time, Landon can be found presenting at schools around the country for Fight The New Drug, admiring the lyricism of conscious hip-hop artists, and exploring the Wasatch mountains with his wife.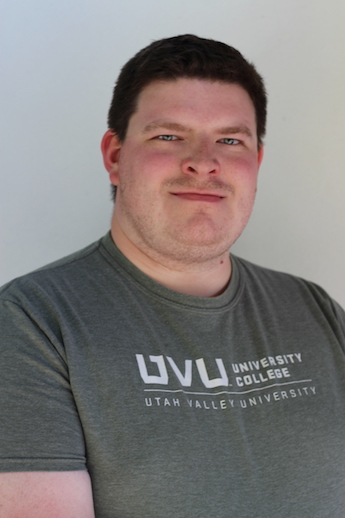 Cullen Watkins
Council Member
Hello! I am a junior studying Photography and I am in charge of media and marketing for the Interfaith Student Council. I grew up in the "bible belt" amongst various Christians, including my extended family who are from different Christian traditions. I also served a mission for my church, the Church of Jesus Christ of Latter-day Saints, in Japan which gave me the opportunity to learn about more religious traditions, such as Buddhism. As a result, I have a general curiosity about world religions and have a desire to build relationships with people from other backgrounds. To put it simply, I think it would be more fun if we just understood each other better!