Environmental Ethics for U/VU
2020 David R. Keller Environmental Ethics Symposium
Environmental Ethics for U/VU
Due to COVID, the 2020 Environmental Ethics Symposium will have different format and orientation. Titled "Environmental Ethics for U/VU," this year's event will focus on the contributions of UVU faculty and staff working on projects, courses, and research related to environmental ethics. These conversations have been recorded as podcasts so our audience can listen at their leisure. Because these recordings represent only a fraction of the good work at UVU, we plan to record more interviews in coming months.
Wednesday, October 21st
Podcast Episodes


Betsy Lindley
Department of Exercise Science & Outdoor Recreation
Betsy Lindley is a Professor of Exercise Science and Outdoor Recreation. Among Dr. Lindley's areas of study are land ethics and access.
Cassie Bingham and Marissa Getts  
UVU Center for Social Impact
Cassie Bingham is the Program Director of the Impact Program Design for the Center for Social Impact. Cassie has worked in the field of social impact while on the development team of a Salt Lake City nonprofit serving Hispanic immigrants, as the team lead of a multi-pronged disaster relief initiative at Moria Refugee Camp, and as a social entrepreneur in Uganda while working with Mabira Collective, a fair-trade jewelry company, and Kinfara Travel, an ethical travel company she co-founded.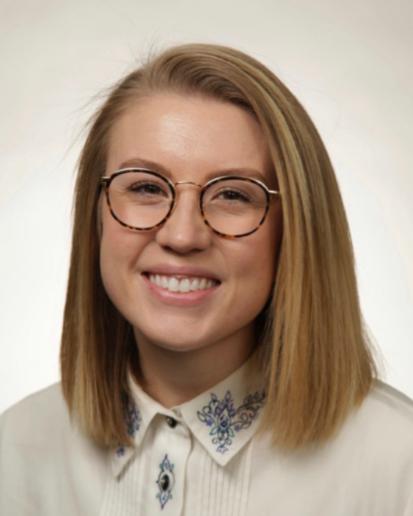 Marissa Getts is the Program Coordinator for the Center for Social Impact. Prior, Marissa interned for several global leaders in the social innovation space, including Ashoka and Greening Youth Foundation while also trying to be involved locally as a team lead for a UTA project to increase ridership among students.
Hilary Hungerford
Department of Earth Science
Hilary Hungerford is a human geographer specializing in human-environment interactions. Dr. Hungerford works on sustainability issues, both in West Africa and in Utah.
Angela Banchero-Kelleher 
Department of Dance
Angela Banchero-Kelleher is a Professor of Dance. She teaches across the Dance curriculum including modern dance, technique classes, dance history, and dance as a multicultural practice.
Maria Blevins
Department of Communication
Maria Blevins is an Associate Professor of Communication Studies. Dr. Blevins studies how organizations perform as actors in environmental conflicts within the areas of Organizational Communication, Conflict, and Environmental Communication.  
Thomas Bretz
Center for the Study of Ethics
Thomas H. Bretz is an Assistant Professor of Environmental Philosophy at Utah Valley University, where he is also the Environmental Ethics Fellow at the Center for the Study of Ethics and the co-coordinator for the Environmental Studies Minor. He is involved with various sustainability efforts on campus, and his research agenda is overall characterized by a concern with inclusive, just and sustainable communities.