Process Improvement and Operations Management Certificate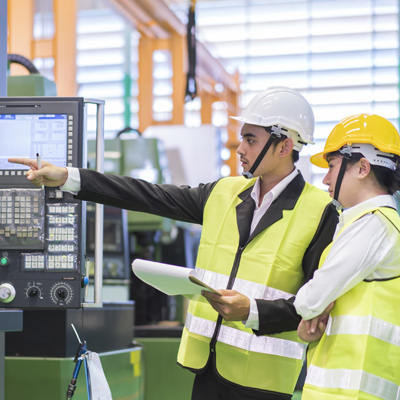 What Students Learn
Upon successful completion of the certificate, students can:
Exhibit quantitative reasoning skills to a variety of operations problems.
Conduct and present (in both written and oral formats) quantitative business solutions.
Apply a variety of forecasting, optimization, and other mathematical and statistical tools to business problems.
Approach, synthesize, and analyze operations problems using quantitative and qualitative techniques and state-of-the-art software packages.
Understand operations issues affecting businesses locally, nationally, and internationally.
Understand systems as well as process thinking and reasoning as you approach operations issues and/or face ethical dilemmas in your schoolwork and future careers.
Program Highlights
This program stacks fully into the Operations Management Certificate of Proficiency
Length of Program: Fall 2020, 18-20 hours
Credits Earned: 9
About
The Process Improvement and Operations Management Certificate prepares graduates for careers in operations management. The courses packaged within this certificate offer practical, hands-on, and engaged learning experiences with opportunities to work on at least one industry project and to interact and network with industry professionals. Students will have gained valuable knowledge, experience, and insight into the industry.