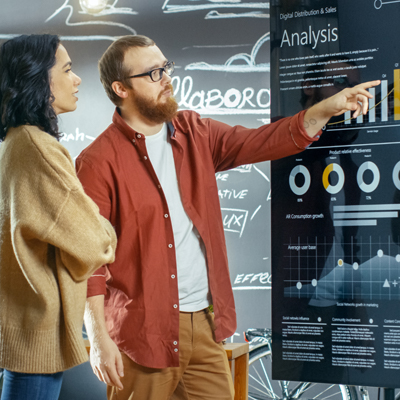 What Students Learn
Upon successful completion of the Strategic Marketing Certificate Program, students will know how to implement advanced, strategic marketing techniques as they compile and analyze demographic and psychographic data and learn the psychology and strategy that governs successful marketing. Strategies covered empower students with the ability to complete a website makeover, provide advanced marketing insights, improve traffic and conversions, and boost their company's sales.
Program Highlights
Curriculum covers psychographics, demographics, marketing formulas, and positioning strategies
Length of Program: 10 weeks, 30-hour course
Students gain hands-on experience creating strategic marketing campaigns
About
The Strategic Marketing Certificate Program prepares students for careers as marketing professionals and improves the marketing know-how of current business owners or marketing specialists. Offered together with the Business Resource Center (BRC) and UVU Executive Education, this program offers experience using proven marketing formulas, psychographics, demographics, and positioning strategies. Students utilize numerous, easy-to-implement worksheets and marketing evaluation tools to help them create effective content for ads, brochures, videos, podcasts, and blogs. Students also create a comprehensive marketing campaign that is tailored to specific products and/or services.