ProFi Fiduciary Forum

Thursday, October 3, 2019
The content of this presentation is offered as a public service and is informational only. UVU makes no claims as to its accuracy or value to the participants. All participants should check with their own advisors before relying or acting on any information they receive in this or other similar presentations.
ProFi Fiduciary Forum Agenda

UVU Fulton Library - Lakeview and Timpanogos Rooms
7:30 AM
Breakfast (Sponsored by The Standard)
8:00 AM
Welcome - Jacob Sybrowsky
8:15 AM
Keynote - How Much is Your Reputation Worth? - Blaine Aikin
9:00 AM
How Much is Your Reputation Worth? - Brooke Nelson
10:00 AM
Breakout
A Mock DOL Audit - Brad Weber
Breakout
7th Annual Survey of Retirement Saver's - Diane Gallagher
11:00 AM
Breakout
Plan Design - Lori Reay
Breakout
Participants Under the Influence - John Resurreccion
11:50 AM
Lunch & Learn Symposium (Sponsored by American Century Investments)
12:15 PM
Non-qualified Retirement Plans - Rick Miller
12:30 PM
Operation Underground Railroad - Matt Osborne
1:15 PM
Closing Remarks and Prize Drawing - Bruce Miller
ProFi Fuduciary Forum is presented by UVU Executive Education
in partnership with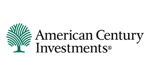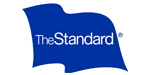 ProFi Fuduciary Forum Speakers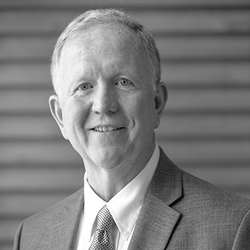 Blaine Aikin
Executive Chariman, fi360 and CEFEX
Blaine Aikin is Executive Chairman of Fi360 and CEFEX and a recognized thought-leader in the field of financial advice and fiduciary responsibility. Mr. Aikin joined Fi360 in 2005 as Chief Knowledge Officer, became Chief Executive Officer in 2007, and was named Executive Chairman in 2015. He led the rise to prominence of the company's professional development capabilities, investment management platform for advisors, and business research and practice management services that help advisors and financial institutions to gather, grow, and protect investor assets. His rich experience includes having been a financial planning practitioner, Chief Investment Officer, and corporate executive responsible for the design, delivery, and management of investment products.
Mr. Aikin is a well-known speaker and author of numerous articles 7 the subjects of fiduciary responsibility and investment management. He is the author of the monthly Fiduciary Corner column in Investment News magazine. He has been named to Investment Advisor magazine's IA25 list of the most influential people in the investment advisory community and one of the ten most influential individuals in the 401(k) industry by RIABiz. He served as Chair of the Board of Directors for the CFP Board of Standards in 2017. He became Executive Chairman of CEFEX in 2018.
Mr. Aikin received a Bachelor Degree in Economics and Political Science from Allegheny College and his Master of Public Management and Policy degree from the Heinz School of Carnegie-Mellon University. Upon graduation from CMU, he was selected for the prestigious Presidential Management Intern Program. He is a Certified Financial Planner® (CFP®) professional, Chartered Financial Analyst® (CFA®) charter holder, and Accredited Investment Fiduciary Analyst® (AIFA®) designee.
An avid outdoorsman, Mr. Aikin serves on the Steering Committees of the Pennsylvania Forest Stewards program and the Pennsylvania Center for Private Forests.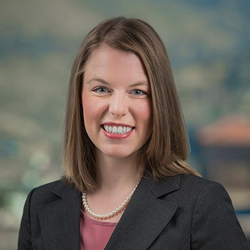 Brooke E Nelson, JD
Durham Jones & Pinegar
Employee Benefit Plans / ERISA, Employment, Appeals, Tax
Ms. Nelson works with employers and other plan sponsors to provide the best benefits in the most tax-advantaged way. Ms. Nelson has helped to resolve issues related to both qualified and non-qualified benefit plans, including401(k), pension, VEBAs, and ESOPs. She has experience drafting plan documents, representing plans in IRS audits, and advising clients on DOL compliance. This experience with tax-exempt entities and fiduciary compliance makes working with non-profit organizations a natural fit for her practice. Ms. Nelson has worked with multiple non-profit clients to obtain 501(c)(3) and 501(c)(4) status and draft organizing documents.
Ms. Nelson also assists employers with general employment law compliance and has gained particular expertise in helping clients navigate the emerging area of predictive scheduling.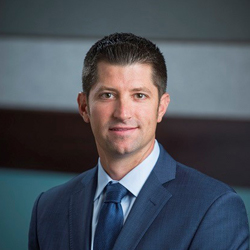 Brad Weber
The Standard
Retirement Plan Consultant
Professional Specialties
Over 11 years experience working with retirement plans
Consultation with financial service intermediaries and plan sponsors
Helping plan advisors deliver the most appropriate solutions for their clients needs
Qualifications
Former Regional Director for Brinker Capital, Inc., Retirement Plan Services
Former District Manager for ADP Retirement Services
Holds Series 6, 7, 63 and 65 securities licenses
Holds Accredited Investment Fiduciary (AIF®)
Education
Bachelor of Science in Marketing
Arizona State University, WP Carey School of Business
Personal
A self-described family man, Brad and his wife have two daughters and two dogs. He enjoys golf, snowboarding and visiting the CrossFit gym.
Our Service Philosophy
The Standard offers customized retirement plan solutions designed to complement services provided by advisors to meet the full scope of employer needs. We provide record keeping and online tools, as well as employee services, including a participant contact center, quarterly newsletter and enrollment communication materials. We also offer enrollment, fiduciary and investment advisory services to support advisors where appropriate.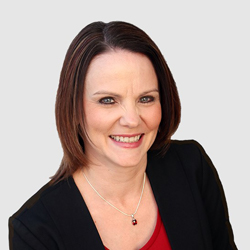 Lori Reay CPA, CPC, QPA, QKA
DWC
Partner/Investment Advisor Solutions
Lori has over 16 years of experience working in the retirement plan industry. She works closely with financial advisors and clients to design and implement plans that meet their goals and objectives. Lori is a former recipient of the American Institute of CPAS Women to Watch Emerging Leaders Award. She is currently President of the Salt Lake Chapter of the Western Pension & Benefits Council, ad hoc committee member for the ASPPA Retirement Plan Academy, and has served on the Retirement Plan Fundamentals Certificate Taskforce. She is a former member of the Utah Valley University Alumni Board, including a one-year term as the Vice President of Finance and Development, and a former member of the Utah Valley University Gift Planning Advisory Board.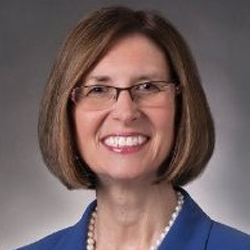 Diane Gallagher
Vice President, DCIO Practice Management
Diane Gallagher is vice president, Retirement Marketing and Value Add for American Century Investments. She is responsible for developing comprehensive programs that deepen relationships with clients and improve plan effectiveness and participant outcomes. Diane originally joined American Century Investments in 1995 and developed communication programs for clients of J.P. Morgan / American Century Retirement Plan Services. Prior to returning to American Century in 2012, Diane was vice president, Retirement Insights for J.P. Morgan Asset Management. Previously, she led product marketing for J.P. Morgan Retirement Plan Services and directed the participant communications and education department. Prior to 1995, Diane served as media relations manager for the Mutual Fund Education Alliance (MFEA). She also worked in Corporate Communication s and Marketing for Sinai Health Care System in Detroit, Michigan. Diane earned a bachelor's degree in communications, magna cum laude, from the University of Detroit. She is accredited by the International Association of Business Communicators (IABC) and has earned many awards for her communication programs. She is a Board member of the Hands & Hearths Auxiliary for Children for Children's Mercy Hospital. She is Past-President of the Board of Directors of Ronald McDonald House Charities of Kansas City and currently serves on its Advisory Board. In 2007, Diane was named one of Kansas City's "40 Under 40" leaders by Ingram's magazine. She holds Series 7, 63, and 24 licenses.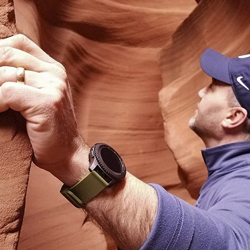 Rick Miller, JD
CEO, ExecuBenefits
Rick has more than 20 years of deep experience and expertise as an attorney creating benefit plans for entities seeking to attract and retain talented executives. Specialties include executive benefits consulting, tax, insurance, contract negotiations, regulatory compliance, employment agreements, and other legal services. Specific plan designs include:
Nonqualified Deferred Compensation under Sections 409A and 457(f) (also including 457(b)) of the taxcode at both for-profit and not-for-profit organizations.
Split dollar (endorsement and collateral assignment)
162 Bonus plans (usually funded using life insurance)
Restricted stock plans
Employment agreements
Incentive plans (all types)
Phantom stock (including Phantom "Carry" plans)
Stock appreciation rights
Administrative Service Agreements for benefit administration companies
Board resolutions
Consulting agreements
Post-retirement healthcare plans for executives
Top Hat group opinion letters
Rick also consults on issues related to nonqualified deferred compensation benefit plan administration, strategy for providing successful client service, compliance documentation for financial institutions, proxy disclosure regulations, ERISA, intermediate sanctions, and many other related issues.
Rick regularly consults C-Suite executives and boards of directors on change in control issues, 280G, separation from service under 409A, and other complex issues raised in today's benefit planning environment.
Rick has 4 children and enjoys family, outdoor recreation, golf, cycling, and photography.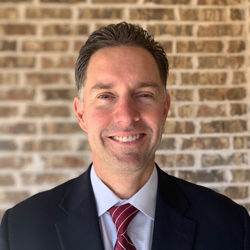 Matt Osborne
Operation Underground Railroad
Sr VP for Rescue and Rehabilitation
Matt Osborne joined the Operation Underground Railroad after a twelve-year career with the federal government, during which he worked for the Central Intelligence Agency and U.S. Department of State. While serving as an intelligence officer, he tracked issues related to chemical and biological weapons programs and proliferation, and counter terrorism against the homeland. He also analyzed the political transition in Iraq after the fall of Saddam, and subsequent U.S. counter-insurgency efforts. At the CIA, Ottoman regularly provided short and long-term intelligence analysis to US Presidents, senior cabinet officials, and the National Security Council.
In his role as a Foreign Service Officer and diplomat, Osborne served overseas tours in Madrid, Spain, Caracas, Venezuela, and Mexico City, Mexico, where he specialized in the fight against terrorism, illegal narcotics, organized crime, and human trafficking. During these overseas tours he organized and facilitated state and other official visits for President Obama, Vice President Biden, and then Secretary of State Rice.
Before his government career, Osborne worked in television broadcasting, and later supported international schools in Luxembourg and Switzerland. He holds a B.A. in International Studies from Miami University in Oxford, OH, and a M.A. in International Policy Studies from the Monterey Institute of International Studies in California, where he first met O.U.R. Founder and CEO Tim Ballard. Osborne is married and has two daughters.
Operation Underground Railroad (O.U.R.) has gathered the world's experts in extraction operations and in anti-child trafficking efforts to bring an end to child slavery. O.U.R.'s Underground Jump Team consists of former CIA, Navy SEALs, and Special Ops operatives that lead coordinated identification and extraction efforts. These operations are always in conjunction with law enforcement throughout the world. Once victims are rescued, a comprehensive process involving justice for the perpetrators and recovery and rehabilitation for the survivors begins. It is time for private citizens and organizations to rise up and help. It is our duty as a free and blessed people.
Jacob Sybrowsky PhD
Utah Valley University
Associate Dean, Woodbury School of Business
As the founder and subsequent first Director of the Personal Financial Planning program at Utah Valley University, Dr. Jacob P. Sybrowsky is passionate about program development and engaged learning or "Delta" experiences for students. In his current position as the Associate Dean of the Woodbury School of Business, Sybrowsky utilizes his expertise in program creation by mentoring faculty of award-winning programs, facilitating community and industry outreach opportunities and working with undergraduate and graduate programs.
Prior to joining the Woodbury School of Business, Dr. Sybrowskytaught as a Graduate Instructor in the Personal Financial Planning program at Texas Tech University. Sybrowsky holds a Ph.D. in Personal Financial Planning from Texas Tech University. He graduated from BYU with a Master's degree in Marriage, Family, and Human Development and a Bachelor's degree in Linguistics with a minor in Korean. His research focus is on inheritance and wealth transfers with an emphasis on personal and behavioral characteristics that can predict changes in wealth accumulation as well as program development and student development issues surrounding Financial Planning programs and students.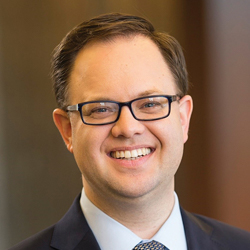 John Resurreccion
Regional Director, Dimensional Fund Advisors
As a Regional Director, John Resurreccion works with advisors with current retirement plan clients and advisors looking to expand their offering to include retirement plans. Additionally, John assists advisors who provide services to other tax-qualified accounts such as foundations, endowments, HSAs, and 529 plans. Prior to joining Dimensional, John was a senior retirement consultant at LPL Financial and a retirement services manager at Index Fund Advisors, Inc. He has a bachelor's in business administration from Chapman University and a master of science in business administration with a concentration in financial and tax planning from San Diego State University. John also holds the CFP® and AIF® designations.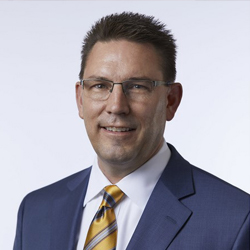 W. Bruce Miller
President, ProFi -The Professional Financial Company
W. Bruce Miller has been in the financial services industry for nearly a quarter of a century. He served as part of an executive team at a Utah community bank; taught banking strategy at a national banking school; served as CEO of a financial start-up that developed an early robo-advisor that was later acquired by a global fund company; and has served as president, chief operating officer and senior advisor at other financial planning firms.
Bruce founded The Professional Financial Company dba ProFi because he repeatedly saw three troubling things in the financial services industry: conflicts of interest between client loyalty and advisor sales practices; the lack of straight-forward and meaningful advice for clients and plan participants; and financial planning services that catered only to wealthy clients instead of those across all socio-economic backgrounds. As a CEFEX®-certified, Utah-based financial planning firm, ProFi solves these problems by helping exceptional organizations and families recognize their heritage, prudently manage their wealth, and prepare a legacy to future generations –the story of your life. Bruce and his team bring world-class service to all their clients with the promise and the processes that work in their clients' best interests.
Bruce has an MBA from BYU, is a Certified Financial Planner™ Professional,and is an Accredited Investment Fiduciary (AIF®).Bruce enjoys family, friends, travel, golf, cycling, fly fishing, and many other sports. He is an amateur drone pilot and photographer.