Second region (Section 1)
Name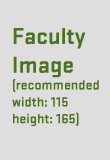 Description
Description here
Section region (Section 2)
How Do You Register?
In the search field, type "FOI" for a list of all available workshops/topics.
Choose the desired workshop and sessions by clicking on the "View Session" button.
Sign up for a session by clicking on the "Register" button 5. That's it! You will get an email confirmation.
Second Region (Section 3)
Second Region (Section 4)