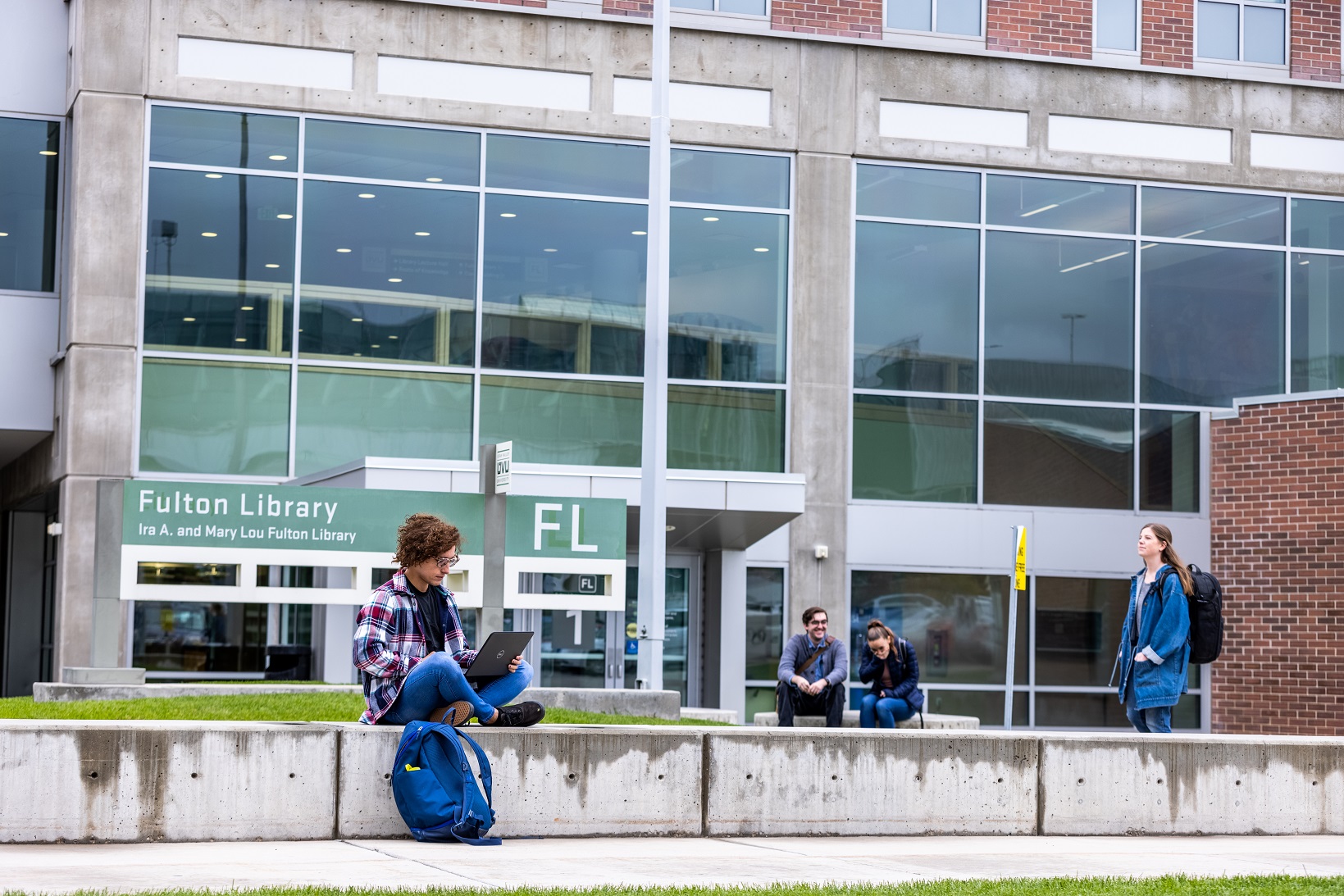 If you're thinking about getting a graduate degree or finding a job after graduation, it can be hard to know where to start, especially when it comes to gaining professional skills and preparing for grad applications. Luckily, the Fulton Library has resources like the LearningExpress database to help you navigate your next steps.
LearningExpress is your one-stop shop for career and grad school prep, with e-books, articles, and practice tests on a range of topics. Whether you're applying to jobs, researching grad schools, or just thinking about advancing your career, LearningExpress helps you feel empowered in your decision.
Prep for Grad School
LearningExpress offers low-pressure test prep for grad school entrance exams like the GRE, LSAT, MCAT, and more. The database has three test options: learner mode to view the answers as you go, practice mode for a timed test with answer explanations, and simulation mode to mimic the real exam. You can practice in the way that's most useful for you, with the option to take breaks, re-think your responses, and come back later to finish.
(If online tests and e-books aren't your thing, then check out the Fulton Library's list of physical test prep guides.)
Prep for a Career
LearningExpress also offers resources for career certifications and trade-based jobs, including hospitality, military, cosmetology, and law enforcement. If you're unsure what profession you want to pursue, you can learn about a career and take tutorials to gain professional skills. From there, you can take practice certification tests, watch interview tutorials, and even build your resume. From guides on salary negotiation and social networking to training on workplace etiquette and verbal communication, LearningExpress can help you land a solid job.
Create a LearningExpress Account
UVU students have free access to LearningExpress—all you need to do is create an account:
Go to the LearningExpress homepage
Click Sign In/Register in the upper right corner
Select Register next to the sign-in fields
Choose Utah Valley University as your institution
Enter your name, email address, and password
Once you've registered your account, you'll be taken to the My Center page, which is where your practice tests, e-books, and other resources will be organized. From there, you're free to explore the database. Start preparing for grad school or your career by creating your LearningExpress account today!
Need Help?
If you have questions, our librarians are here to help. You can contact Rachel Riter, our Instructional Design Librarian, at RRiter@uvu.edu or 801-863-8155 for assistance.