3. 1 Searching for Information
Now that I have my topic ready to go,
keywords
Keywords are words or phrases that best describe the information you want to find. You will use these words to build searches that reflect your topic.


identified, and places to search selected, I'm ready to find my sources. I usually look for both books and articles for my research assignments. Books are great for in-depth and historical information, while articles provide current and scholarly information. Let me show you how to find books and articles related to my research question! We'll start by searching for articles.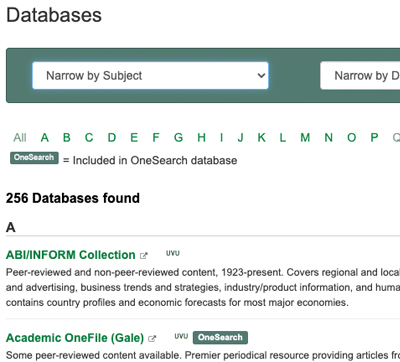 Health Sciences Databases
To search for articles related to nursing research topics, I begin at the Library's homepage and click on the databases button. I then select nursing from the Narrow by Subject dropdown menu.