3.8 eBrary Nursing eBooks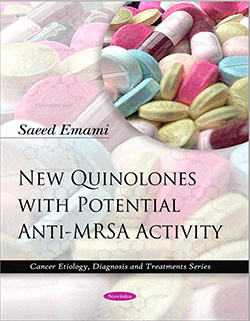 Books may also be useful for your nursing research. They go much more in depth on a topic than a shorter article can, and they may be particularly useful for learning background information and the history of your topic. The Library has thousands of ebooks that you can read online, right from your home!
One of the resources on the Health Sciences databases page is eBrary Nursing & Allied Health Collection. It contains more than 2,700 ebooks on medicine, nursing, public health, allied health, and related topics. All of these ebooks are of academic quality. Just click the title (eBrary Nursing & Allied Health Collection) to enter the database.
The book above comes up if you do a search for
(mrsa OR methicillin-resistant staphylococcus aureus) AND prevent* AND hospital
. The cool thing about using eBrary is that once you find a book on your topic, you can search inside that book for the info you need instead of trying to read the whole thing!