4.7 Evidence-Based Practice
You will need to look at all the evidence to make recommendations about changes to nursing practice. There is a scale that you can use to decide which kinds of studies rank more highly than others: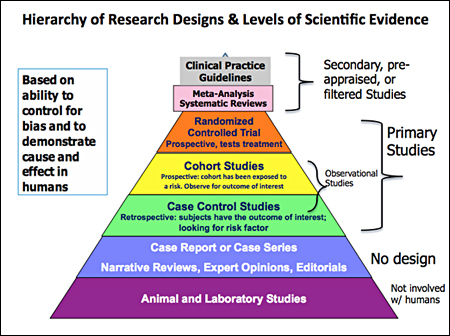 There's actually one more level below animal and lab research. When you search through the evidence, watch out for opinions—even opinions from experts. Without hard data to back them up, opinion articles are not very credible.