5.5 How to Cite Books: List of References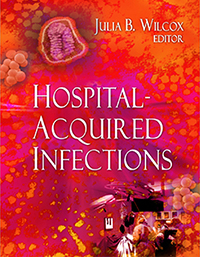 If I use a book in my research paper, the APA citation on the reference page looks a little different than the article citation.
Author, Author Initials. (Year).
Title of work.
Location: Publisher.
Wilcox, J. B. (2009).
Hospital-acquired Infections
. New York: Nova Science Publishers.