Blank Template
Whether in a hallway or outside an event space, a pull-up banner is a portable way to catch the eyes of passersby. Use any of the three pre-designed templates below, or you can utilize our blank Illustrator template to create your own. To request a new design for your department or event, please submit a project for design services.
Note: All templates are made using Adobe InDesign. If you do not have the Adobe suite installed, please visit Desktop Support to activate your free employee Creative Cloud account.
Instructions:
Download the editable ZIP file or ready-to-go PDF document.
Install fonts from the fonts folder.
Open .indd document in Adobe InDesign.
Change the text to meet your needs.
Use the default images, replace with your own,
or visit the UVU General Use Gallery.
Print instructions: Once downloaded, please submit through the standard procurement and purchasing processes.
Illustrator Template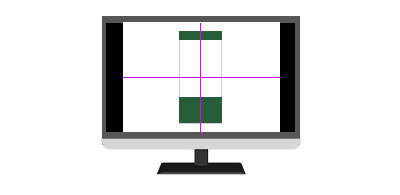 This template may be used to lay out custom UVU banner designs using Adobe Illustrator.
Banner Style 1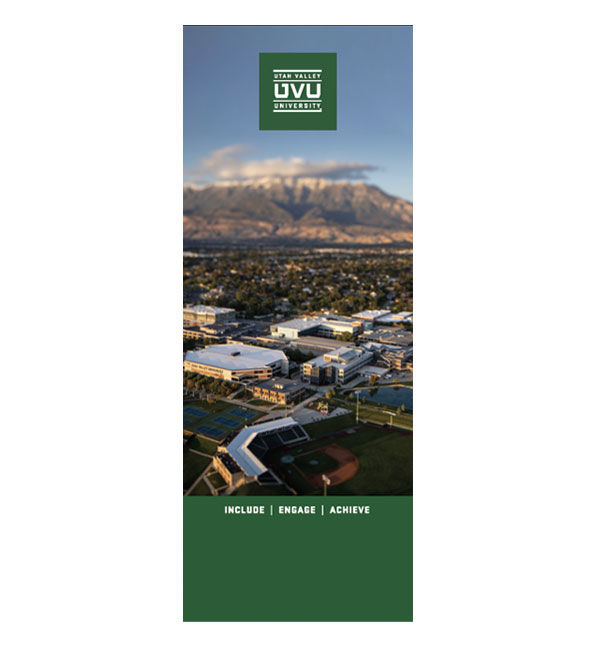 Banner Style 2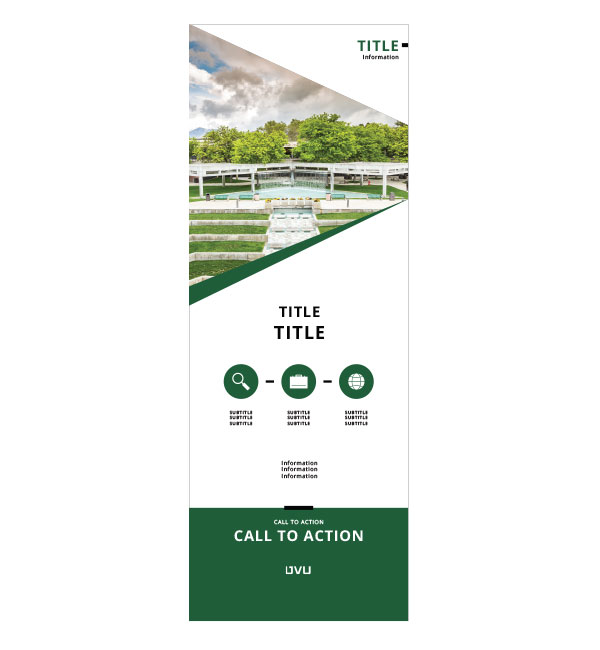 Banner Style 3