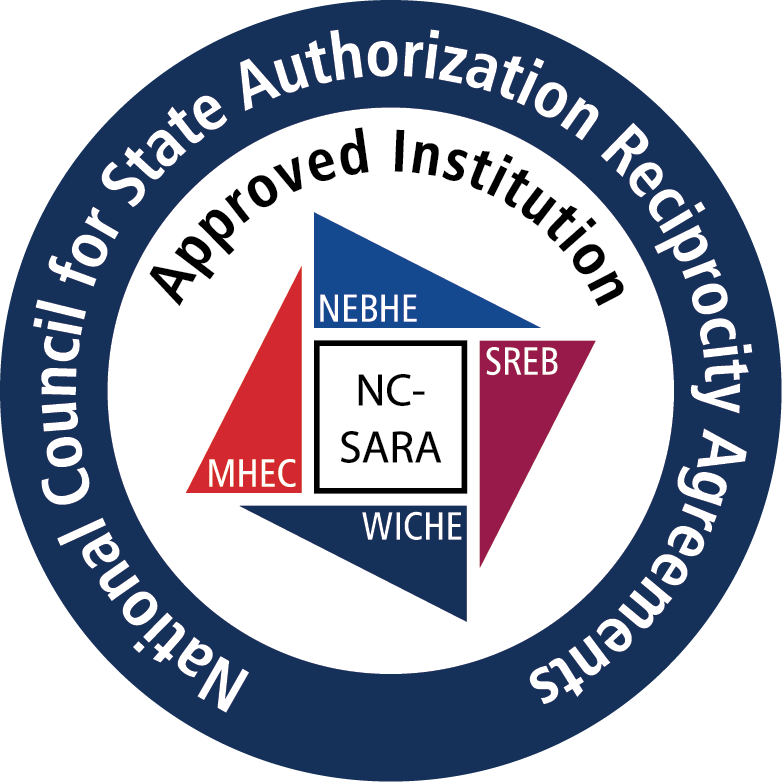 Utah is a member of the State Authorization Reciprocity Agreement (SARA) and Utah Valley University is an approved SARA institution which means we adhere to established standards for offering post-secondary online programs in all member states.

UVU is authorized to offer online education in all states and a few territories with some restrictions on internships and practicums. Use this interactive map to review the authorization information by clicking on the state you intend to reside in while pursuing your degree or program through UVU. Please contact the Office of Teaching & Learning at 801-863-8255 or toll free 1-888-425-4412 if you have any questions about the information for your state.
Update: All current UVU online programs are included in the authorization status for the states displayed below. Visit this webpage for current information about all online programs offered at UVU.
Professional Licensure
Important Note for Students: If you are considering an online academic program that leads to a professional license, it is highly recommended you contact the appropriate licensing agency where you plan to receive instruction before beginning your academic program. Please visit our Professional Licensure webpage for links to academic programs and professional licensure boards. SARA does not provide reciprocity for state professional licensing requirements.  Academic programs and individual graduates must meet standards set by that state's licensure requirements in order for a graduate to be eligible for a license.
Potential Consequences of Moving to another State
When you are taking courses online, where you live—the place from which you access academic resources, your location—matters.  UVU must be authorized (or otherwise allowed) by your state to deliver your academic program to you. The paragraphs above explain where and how the University is authorized.  Students who begin an online program while residing in a state in which UVU is authorized to offer online programs need to be aware that moving to a state in which the University is not authorized to offer the program may have negative consequences.  While the University attempts to obtain authorization everywhere its students live, moving to a state in which the University is not authorized could result in the loss of eligibility for certain forms of financial aid and/or in the inability to complete the academic program. 
Student Consumer Complaints
Students who have a complaint against Utah Valley University should first file a complaint with the institution. Please allow two business days for a response. If UVU does not resolve the complaint, students may file a complaint with the Utah Board of Regents. The Board of Regents will only consider complaints that were previously unresolved by the institution and may refer a complaint to another agency for investigation.
International Compliance
While Utah Valley University is currently in the process of tracking issues related to international authorization and licensure, it is a student's responsibility to understand requirements related to whether an online degree will be recognized in a country other than the United States, how the collection of student data may be used in another country, and whether withholding taxes (in addition to the price of tuition) will apply. Some countries may not formally recognize foreign online degrees, which may have implications for students who later seek to enroll in other educational programs, or for those who seek employment with that country's government or other employers requiring specific credentials.
International students considering an academic program that leads to a professional license should first confirm with the appropriate professional licensing board in their country of residence or the country where they intend to work as to whether an UVU online degree will be recognized when seeking licensure or certification.
Currently students are restricted from participating in online courses from any institution located in the United States in the following countries:
Cuba | Iran | North Korea | Sudan | Syria