Performance / Season Calendar
The Noorda would like to thank its Title Sponsors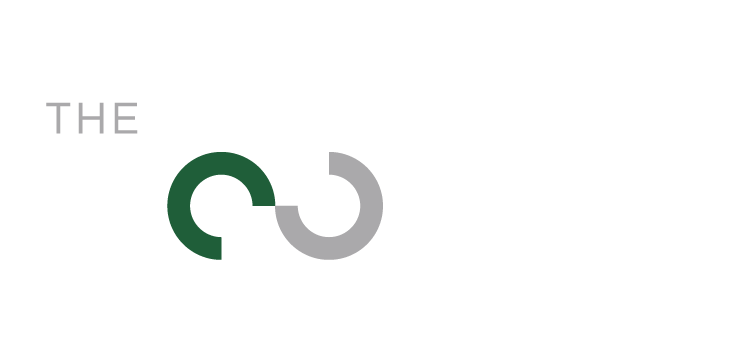 "All of the Events on our exhilarating inaugural season are guaranteed to dazzle and delight!
Our doors are open. The red carpet is out. Welcome to THE NOORDA."
Stephen Pullen, Artistic Director, Noorda Center for the Performing Arts
Bernadette
Peters
Throughout her illustrious career, Golden Globe and three-time Tony Award winner Bernadette Peters has dazzled audiences and critics alike with stunning performances spanning stage, film, television, and music recordings.
One of Broadway's most critically acclaimed performers, Bernadette recently starred as Dolly Gallagher Levi in the hit musical Hello, Dolly! Other recent theater credits include City Center's Encores! production of A Bed and a Chair: A New York Love Affair, featuring the music of Stephen Sondheim and orchestrations by Wynton Marsalis; and on Broadway, Stephen Sondheim's A Little Night Music and Follies
She also enjoys a career which boasts an impressive list of television credits, including Amazon Prime's highly popular Mozart in the Jungle, which won the 2016 Golden Globe for Best Television Series—Musical or Comedy. She also appears in the CBS All Access series, The Good Fight, a spin-off of the network's popular series The Good Wife.
In addition to her three Tony Awards and Golden Globe, Bernadette has also received three Emmy and four Grammy Award nominations (as well as performing on four Grammy Awardwinning albums), and a star on the Hollywood Walk of Fame
Bernadette has recorded six solo albums, including the Grammy-nominated, I'll Be Your Baby Tonight, Sondheim, Etc.: Bernadette Peters Live at Carnegie Hall, and Bernadette Peters Loves Rodgers & Hammerstein, in addition to numerous original Broadway cast recordings
This command performance at The Noorda marks Bernadette's Utah Premiere.
Concert Hall
Sat, Jan 11, 7:30 PM
Get Tickets
Giselle
Ballet West
One of the most beloved romantic ballets of all time, The Noorda Center and the Barbara Barrington-Jones Family Foundation are proud to present this acclaimed production as part of our inaugural season. Since its Paris premiere in 1841, Giselle has been an instant triumph with audiences. A love story, a ghost story, and a tale of forgiveness from beyond the grave, Giselle is about a peasant girl who falls in love with a nobleman, not knowing he is betrothed to another. When she finds out the truth, she goes mad and dies, only to become one of the Wilis — ghostly women who have been betrayed and must spend eternity haunting men. See why Giselle remains one of the most enduring masterpieces in the balletic canon with this ethereal production reconceived by Artistic Director Adam Sklute.
Smith Theatre
Fri, Jan 31 7:30 PM
Sat, Feb 1, 2:00 & 7:30 PM
Get Tickets
42FT.
Cirque Mechanics
This dazzling family spectacle, full of adventure, comedy and excitement, dares us to leap into the circus ring and feel the thrill and timelessness of this fantastical art form. Overflowing with theatricality and inspired by modern circus, 42FT showcases a galloping mechanical horse, a rotating tent frame, strongmen, acrobats and aerialists, and feats of wonder that will have you gasping in awe. Step right up, ladies and gents, boys and girls, to see the enchanted world of gears and canvas, pulleys and sawdust, magic and fun! See the show The New York Times called, "engrossingly entertaining," TimeOut New York described as, "a spectacular ride," and the Omaha World-Herald catalogued as full of "wit, whimsey and wonder."
Smith Theatre
Mon, Feb 3, 6:30 PM
Get Tickets
CANCELLED: 1984
Aquila Theatre
As the modern world grapples with the threats and benefits of technological integration and advancement, Aquila Theatre's evocative adaptation of 1984 cuts deep into the conversation of personal freedom pitted against political repression. One could easily say that Orwell's prescient story resonates today even more than it did in 1949 when it was first published. 1984 is a classic cautionary tale by one of history's most challenging authors, and provides the kind of evocative themes that suit Aquila's bold, ensemble-driven, physical style. The New Yorker said, "Aquila's productions are beautifully spoken, dramatically revealing, and crystalline in effect."
Smith Theatre
Fri, Mar 13, 7:30 PM
CANCELLED: DIAVOLO |
ARCHITECTURE IN MOTION
Voyage & Trajectorie
Let your spirits soar with Diavolo's stunning combination of dance and acrobatics. A show-stopping dance company featured on America's Got Talent, Diavolo explores the body's relationship to the space it inhabits through a unique interplay of dance and architecture. Custom set pieces propel dancers and stories as an integral part of each performance, and will leave you examining your own personal spaces in a new way. Choreographer Jacques Heim is perhaps best known as the creative force behind Cirque du Soleil's Ká. Diavolo is an artist represented by CADENZA ARTISTS LLC.
Smith Theatre
Fri-Sat, Apr 3-4, 7:30 PM
cancelled: Romeo & Juliet
Utah Shakespeare Festival
"Two households, both alike in dignity, in fair Verona where we lay our scene…" So begins one of the most iconic and cherished pieces of dramatic literature in the history of western theatre. William Shakespeare's masterpiece of "star-cross'd lovers" – who find love in each other's arms despite their feuding families – has evoked profound emotional resonance with audiences for more than four centuries. The Tony-Award winning Utah Shakespeare Festival breathes effervescent life into this beloved classic. Come revel in the blind passion and sweet innocence of young love and mourn with the Capulets and Montagues over their foolish conflict that leads them inexorably to anguished tragedy. "For never was a story of more woe than this of Juliet and her Romeo."
Smith Theatre
Fri & Sat, Apr 10 & 11, 7:30 PM
CANCELLED: Repertory Dance Theatre
and Ririe-Woodbury Dance Company In Concert
Utah is incredibly fortunate to have two internationally acclaimed modern dance companies: Repertory Dance Theatre and Ririe-Woodbury Dance Company. Both companies are well-known for making contemporary dance accessible, meaningful and exciting for audiences from all walks of life. Enjoy the lyrical athleticism of these two great companies, on stage together in one unforgettable evening of dance.
Smith Theatre
Fri & Sat, Apr 24 & 25, 7:30 PM
cancelled: Chanticleer
Called "the world's reigning male chorus" by The New Yorker, the San Francisco-based Grammy® Award-winning ensemble Chanticleer celebrates its 40th anniversary as part of the 2019-20 Noorda season. Praised by the San Francisco Chronicle for its "tonal luxuriance and crisply etched clarity," Chanticleer is known around the world as "an orchestra of voices" for its seamless blend of 12 male voices, ranging from soprano to bass, and its original interpretations of vocal literature, from Renaissance to jazz and popular genres, as well as contemporary composition
Concert Hall
Sat, Apr 25, 7:30 PM