4.5 Where to Go for Help
Becoming an expert researcher takes practice, and there are several places you can go for help.
For research help, contact a librarian:
Visit us at the reference desk on the first floor of the library.
Chat with a librarian via LiveHelp. (Click on the green OPEN button on the right side of our homepage to start chatting.)
Call us at (801) 863-8840 or text quick questions to (801) 362-8176.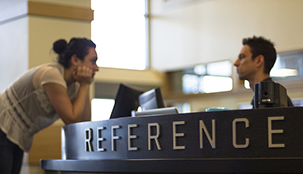 For citation help, visit: