UVU Conference on Suicide Prevention
The UVU College of Humanities and Social Sciences, UVU Crisis Services, Student Affairs, and the UVU Veteran's Center are pleased to present the 2020 UVU Conference on Suicide Prevention. This single-day conference--designed to meet the needs and interests of professionals, service providers, families, community members, and students--will provide information on a wide range of topics dealing with suicide and suicide prevention. This event is scheduled for Friday, October 9, 2020. 
For the first time ever, we will be hosting the UVU Conference on Suicide Prevention entirely online.
Enjoy our conferences from the comfort of your own home.

Earn multiple NASW CEUs for DOPL professional licensure requirements.

Visit with local mental health and suicide prevention service providers.

View recordings for ALL available sessions for up to two weeks after the conference date.

Hear the latest suicide prevention research from UVU's MSW and MFT students.
Keynote: Gary Lee Price
For Gary Lee Price, uplifting, helping others, and joining hands with others in brotherhood and sisterhood are essential parts of his life and work. Through his art, Gary found a life path of positivity. Despite a childhood of abuse, domestic violence, and the loss of both parents at a young age due to murder-suicide, Gary forged ahead determined to find the beauty in life. His passion for art and belief that art empowers and lifts the human spirit has only grown stronger. Blessed with many generous and selfless mentors, his dream is to pass those gifts on to others. 
Gary's sculptures are collected and installed in thousands of public and private collections all over the world. His sculptures are also frequently purchased and donated to help support great causes locally and internationally. "I hope I can assist the world in visualizing a place where fences and boundaries, both real and imagined, are non-existent; a place where bias and prejudice are long forgotten; and finally, a place where acts of kindness, mutual respect, and love are everyday happenings," he said.
Gary resides in Buckeye, Arizona with his beautiful wife, Leesa Clark Price.  Together they have 9 children and 15 very energetic grandchildren. View Gary's work at www.garyleeprice.com and www.statueofresponsibility.com.
Plenary: Kathie Supiano
Kathie Supiano, Ph.D., LCSW, F-GSA, FT, APHSW-C is an Associate Professor in the College of Nursing, and the director of Caring Connections:  A Hope and Comfort in Grief Program at the University of Utah College of Nursing.  She teaches Interdisciplinary Approaches to Palliative Care for graduate students in Pharmacy, Social Work and Nursing, and Geriatric Care Management.  Dr. Supiano's research is in clinical interventions in complicated grief, prevention of adverse grief outcomes, suicide survivorship, overdose grief, and prison hospice. She has been a practicing clinical social worker and psychotherapist for over 35 years.  Her clinical practice has included the care of older adults with depression and multiple chronic health concerns,  end-of-life care, and bereavement care. Dr. Supiano is a Fellow in the Gerontological Society of America, and a  Fellow of Thanatology. She serves on the Board of Directors of the Social Work Hospice and Palliative Care Network, the Board of Directors of Advanced Palliative Hospice Social Worker Certification Board, and the Editorial Board of the Journal of Social Work in End-of-Life and Palliative Care. She received her Ph.D. in Social Work at the University of Utah as a John A. Hartford Foundation Doctoral Fellow.
Plenary: John Jordan
John (Jack) Jordan is a licensed psychologist in private practice in Pawtucket, Rhode Island, where he has specialized in work with survivors of suicide and other traumatic losses for more than 40 years. Jack is currently semi-retired, but in the past he has maintained a clinical practice as a grief therapist, working primarily with suicide loss survivors. He has also served as the Clinical Consultant for the Grief Support Services of the Samaritans in Boston, Massachusetts, and the Professional Advisor to the Loss and Healing Council of the American Foundation for Suicide Prevention (AFSP). He also served as the Co-Chair of the Survivors of Suicide Loss Task Force of the National Action Alliance for Suicide Prevention. In 2015, this taskforce released postvention guidelines for the United States, titled Responding to Grief, Trauma, and Distress After Suicide: U.S. National Guidelines.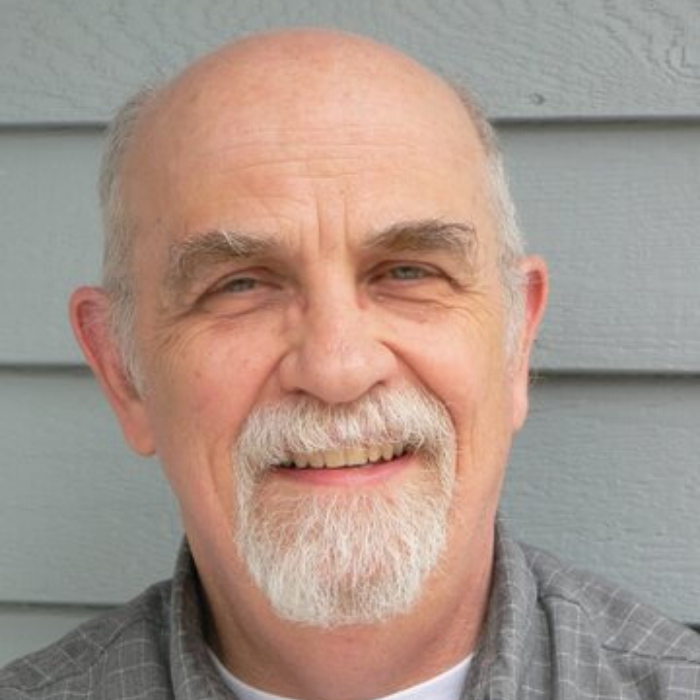 Questions
Toni Harris
Assistant Dean
College of Humanities & Social Sciences
Utah Valley University
801.863.6816
harristo@uvu.edu
Accessibility Services
For accessibility information or to request accommodations, please contact the Office of Accessibility Services at: 
801-863-7407 
or accessibilityservices@uvu.edu
To request an ASL Interpreter, please contact Nicole Hemmingsen at: 385-208-2677 or nicole.hemmingsen@uvu.edu. 
All requests should be made at least 14 days in advance.