2.7 Another Way to Find Books
Once your search has run, you'll see a page like this: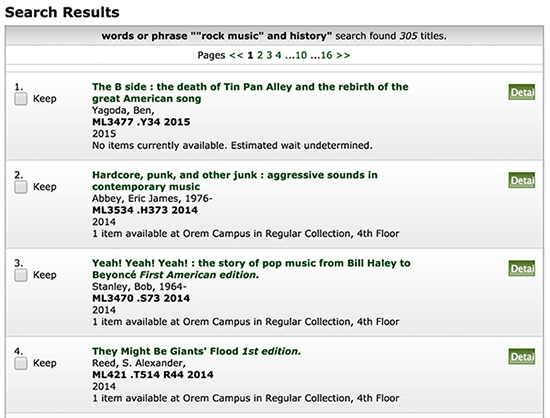 This page only gives you the name of the book, the author, the call number, and a note about whether the book is checked out or not. If you want to know more about a book, click on its title. If it's an ebook, you can click on the URL to read the book immediately.