In 2022, the U.S. major airlines hired a record number of pilots in a one-year span (13,128*). The year 2023 is already on-track to surpass that*. While the aviation industry is currently in a massive hiring surge, history has shown that it is not immune to economic downturn and other factors.
In Alison Britton's 15-year airline pilot career, she has definitely navigated through some turbulence, but has achieved tremendous success. Here is a snapshot of where she has been in her journey:
                2002 – Began flight training at UVU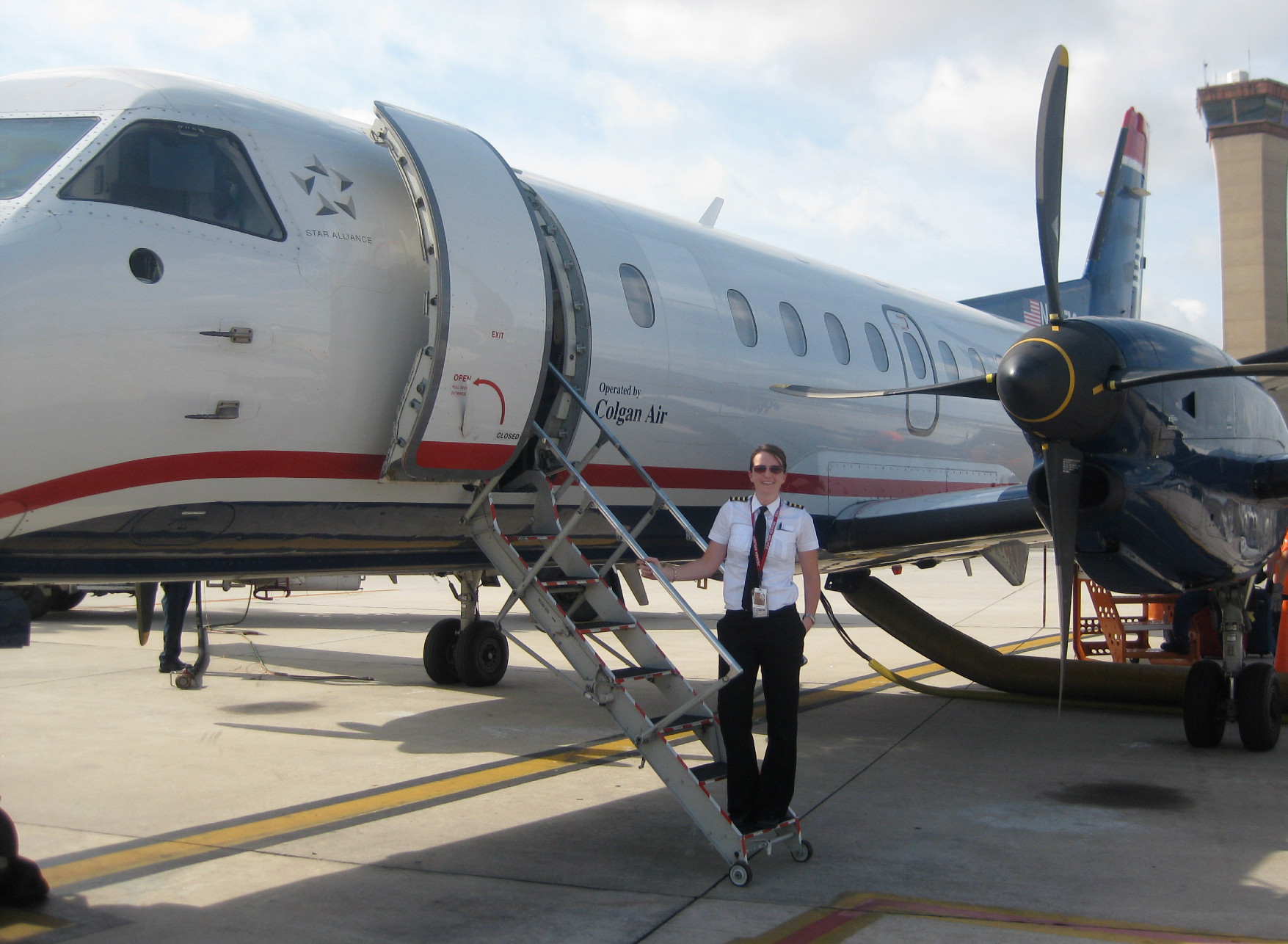 2006 – Hired by UVU as a Certified Flight Instructor
                2008 – Hired by Mesaba Airlines flying the Saab 340 out of Minneapolis
                2009 – Furloughed due to the economic recession
                2011 – Recalled by Mesaba Airlines to fly out of New York's La Guardia
                2012 – Hired by SkyWest Airlines flying the CRJ after Mesaba was bought out
                2016 – Upgraded to Captain at SkyWest, flying out of Chicago
                2018 – Hired by Delta Air Lines flying the Airbus 320 out of NYC, then transferred to SLC
                2020 – Placed on "unassigned" category due to pandemic, preventing her from flying
                2021 – Reassigned to fly the Airbus 220 out of SLC
                2023 – Upgraded to Captain at Delta Air Lines, flying the Airbus 220 out of SLC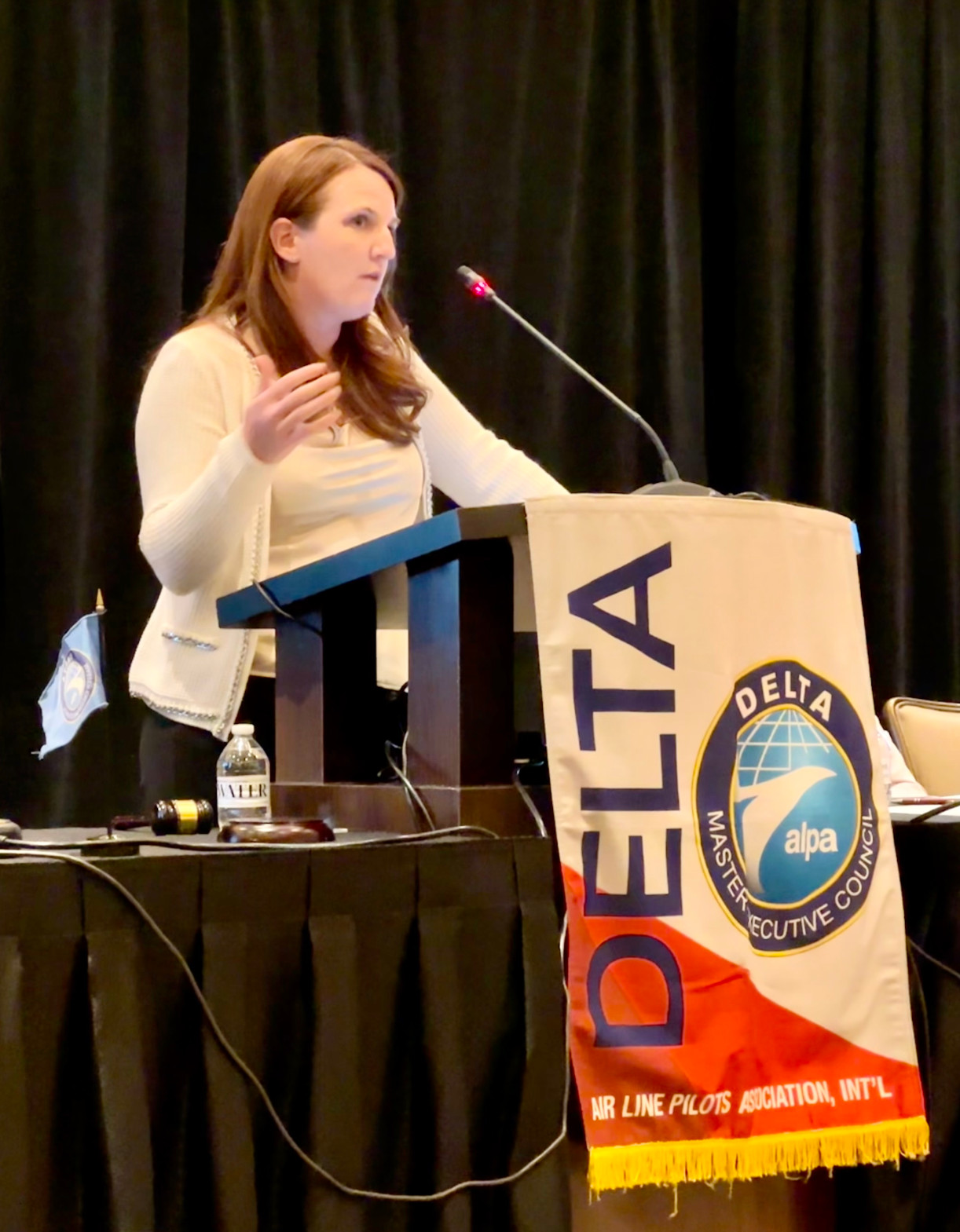 Amidst her career progression, Alison started a family, which led her to the realization that the aviation industry is lacking in maternity and family support. While at SkyWest, she co-founded a committee to assist, mentor, and advocate for female pilots who were looking to start a family. "I have since made this advocacy work my passion and currently chair the Pilot Family Matters Committee for the Delta Air Lines Pilots Association and the National Family Assistance Working Group. Since I have started this work, I have seen vast improvements in policies and support programs for female pilots." She explains.
UVU Impact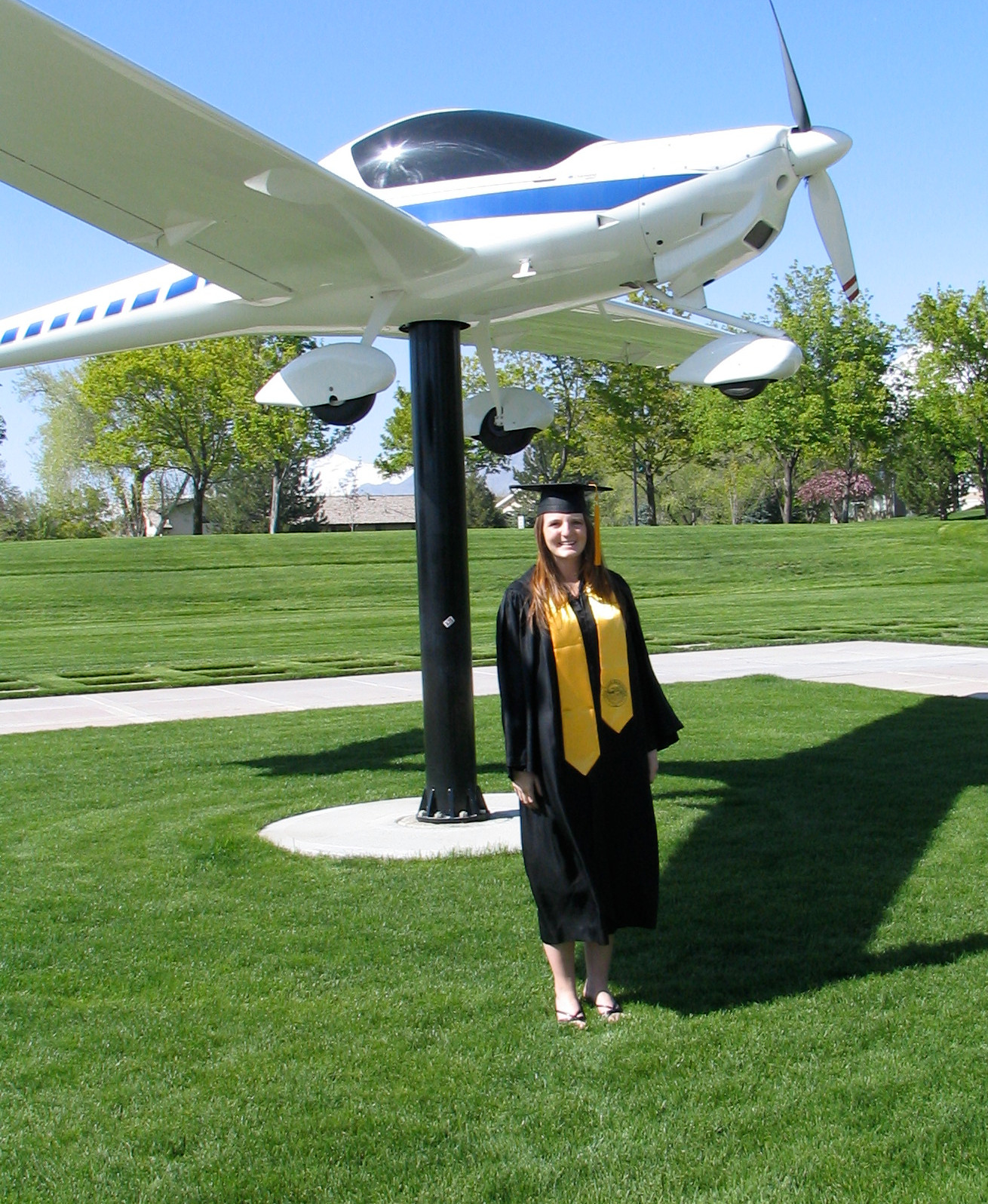 Alison's pilot career aspirations began at 15 years old.  "I remember on this main road of the small town I grew up in there was this billboard of a Cessna 152 flying into the sunset and I thought to myself; that would be so awesome to be in that plane watching sunsets." She recalls. Even though that image stuck with her, she began her studies at UVU in a different major in which she soon lost interest. From there, she scheduled an introductory flight with the UVU School of Aviation Sciences and never looked back. After extensive research she learned that UVU had an amazing airplane fleet, one of the top online programs in the country, and on a cost comparison with other programs, was the by far the best choice.
"UVU provided a great pathway for me as a first-generation pilot who was a bit naïve on how to achieve my career goals. My time at UVU was amazing with great instructors and professors. I made lifelong friends during my training and employment at UVU. Obtaining a degree is important as many employers use it as a measuring tool of dedication and hard work.  I know the training and hard work I put in at UVU to obtain my degree and pilot certifications has led me to the pinnacle of my career as a Delta Air Lines Captain."
When asked what advice she would offer to those considering aviation as a career or still in flight training, her first statement was, "It truly is the greatest job in the world." She continues, "I go work my trips but when the plane is parked, and I go home I don't have assignments and deadlines or bosses to report to. The schedules are truly so flexible and I have so much time home with my family.  Not to say that you will not go through hard and difficult times as seen from my career path, but all those tough times are worth it!  For those still in training keep pushing, work hard and I promise you will see your dreams and goals come to fruition."
*Data obtained from FAPA.aero