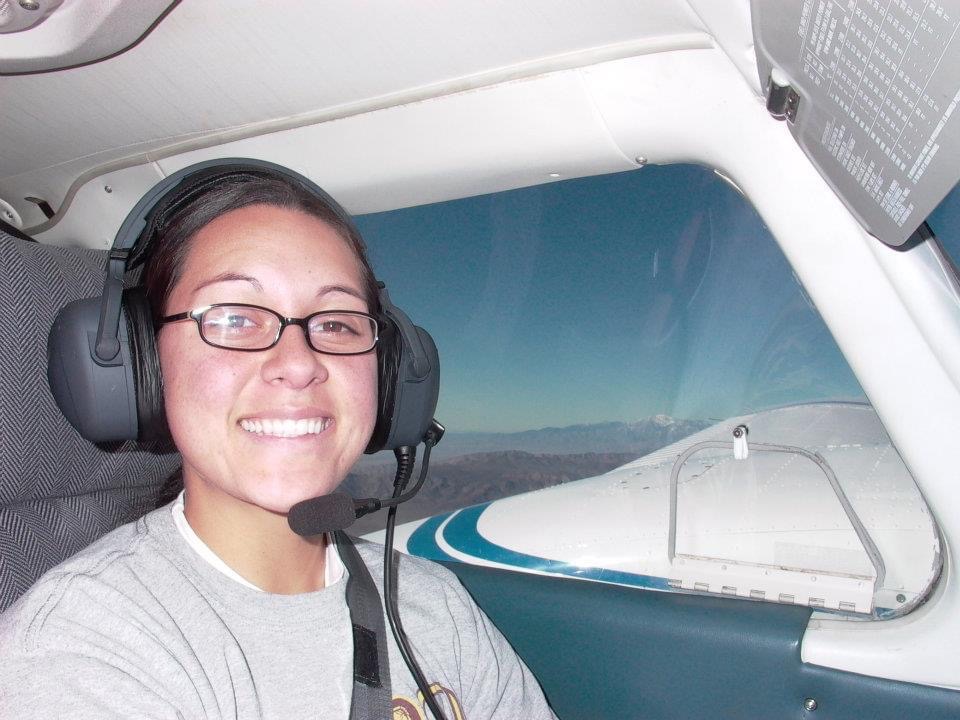 My name is Kanani Ava Nau and I am from St. George Utah. My fascination with aviation started at a young age. Having grown up in an aviation family, my path to become an aviator was a natural fit. As a small child, I have fond memories of flying over Southern Utah in a Cessna 150 with my father, Keith, who holds a Private Pilot license. Both my parents were employed at SkyWest Airlines and having the world at our fingertips, at any given time, was definitely an experience I always wanted to be able to have in my life.
I began flight training in High school at the Dixie College Aero club on the old airport hill, soloing my first flight at age 17. After graduating from Pine View High School in 2001, in St. George, Utah I attended Utah Valley State College in Provo, Utah to further my flight knowledge and training. In 2005, I graduated with my Bachelor of Aviation Science degree and Commercial Pilot rating.
Next steps of experience and time building led me down to Texas where I spent many hours circling over the city of Austin carrying various news traffic reporters in a Cessna 172. I also had the opportunity to tow banners over the University of Texas home football games, reupholster aircraft interiors at a local FBO and scout for fires for a Eugene Oregon Logging company over the Cascade Range.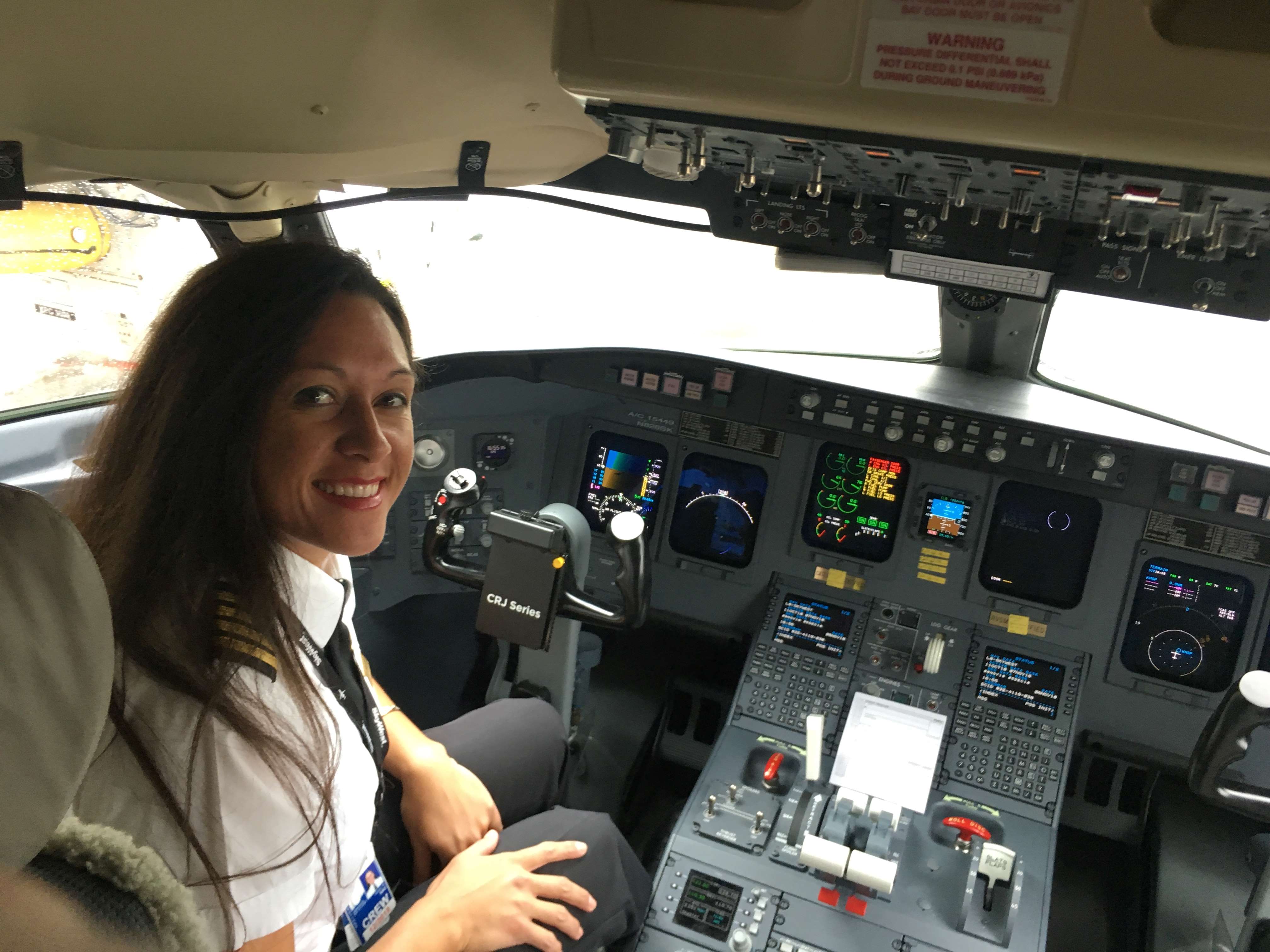 After my Texas and Oregon experiences, I got employed as a Ramp service agent in Salt Lake City for SkyWest Airlines, awaiting my opportunity when a pilot position would be available. Three years later, I would get to sit at the controls of the very airplane I had been loading cargo for! And in 2010 I was hired as a First Officer to fly the Embraer 120 Brasilia Turboprop based in Fresno, California.
During my 12 years at SkyWest Airlines I was honored to hold the command as Captain flying the Canadair Regional Jet, flying the 200, 700, & 900 variants and being based in Fresno, Los Angeles, Salt Lake City and Detroit.
In the beginning of 2020, I got hired by Alaska Airlines to fly the Boeing 737 and the following year transitioned to fly the Airbus 320/321 Neo.
My current employer since December 2021 is Southwest Airlines and I have loved being able to be based in Las Vegas near my home! Much gratitude goes to my family- husband, children and parents, for supporting and allowing me to do what I love!
What made you select UVU for your flight training & degree? How has your degree & training at UVU helped you in your career pursuit?
I am so grateful for my foundational aviation knowledge that Utah Valley University has given me! They were an easy choice for my flight training because they have a great reputation! I was able to start quickly with an instructor and with their large fleet size, I was never unable to get an aircraft up into the air. My academic and financial aid counselors, instructors, professors were all very knowledgeable and were able to give me guidance and tools that all contributed to where I currently stand!  I have made many friends and associates, whom I still keep in contact with, that I hold very dear to this very day.
What has been the most challenging aspect of your career so far?
This career definitely has its challenges. Although I work less hours than a lot of my friends with more traditional careers, my time away happens in chunks of time- multiple days, to be correct. That can put stress in family situations. There may be soccer games that you can't make. Sometimes you may be scheduled to work on Christmas. Pilot families keep it creative for sure by celebrating holidays earlier or later and we especially hold dear the valuable time we have at home with loved ones.
Describe the culture at Southwest Airlines.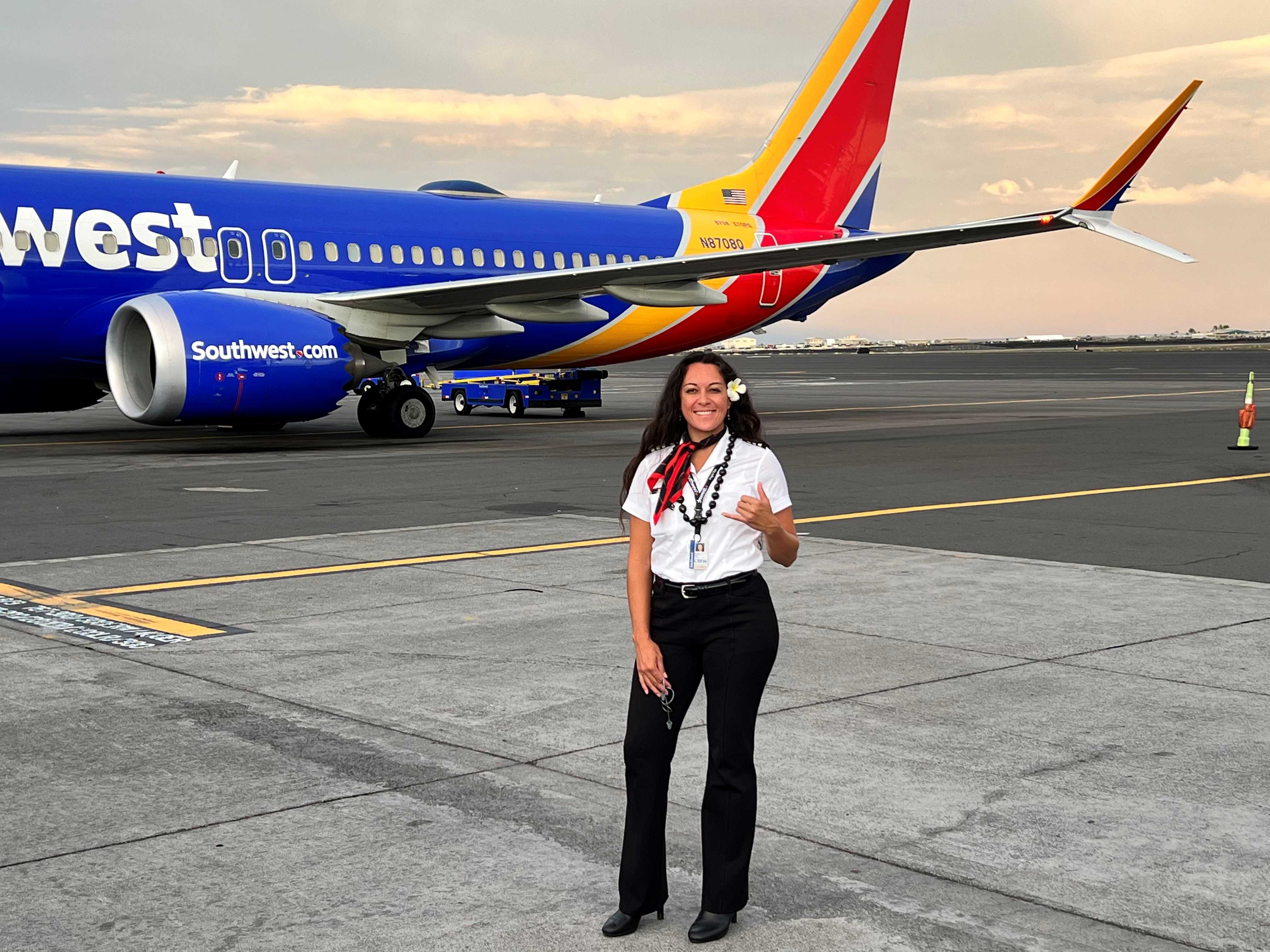 I have LUVed my time at Southwest Airlines! I appreciate the flexibility of schedule and to be domiciled close to home so that I can drive to work! It is a game changer! The culture at Southwest has been very inviting! My coworkers bring with them their kindness, fun loving attitude and joy of serving others. I have been mentored and friended by many wonderful people and hope to be able to do the same to those that come up the ranks in the future.
How has aviation changed you as a person?
Through time and experiences, aviation has given me opportunities to grow both professionally and as a person. I have been able to gain confidence in my knowledge and skills, seek my place to enhance the team effort and develop into a role of leadership and mentorship.
What advice would you give to those considering aviation as a career or those still in flight training?
For those that might be considering flight training, start by taking an intro flight at your local FBO! Getting into the aircraft with a certified instructor and taking the controls is not for everyone so make sure you are able to enjoy being up in the air. My advice to those who are still training would be to keep at it! I know studying and many flight hours can seem endless but keep the end goal in mind! You will get there and you will look back with awe at all the efforts you have made and you will feel much joy seeing your success!