For Kanchan Pokhrel, a 2023 UVU graduate in the School of Aviation Sciences, his dream to become a professional pilot began at 12 years old, when his family began their immigration to the U.S. from Nepal seeking refuge and yearning for a better life in the United States. He remembers sitting in a Twin Otter airplane with a window all to himself, looking out at Mt. Everest as he left his home country. Despite not yet knowing the pathway to achieve it nor even speaking any English, Kanchan set a goal at that point to achieve a career in the aviation industry.
Being the first in his family to go to college, Kanchan was not very confident in himself, however, he never stopped pursuing and pushing himself to reach his goal, even while facing financial difficulties. Upon learning about the One Refugee program, Kanchan's goal suddenly became achievable. Founded in 2014, One Refugee (1R) has helped over 800 students from refugee family backgrounds to graduate from universities and trade schools in Utah and Idaho through scholarship programs.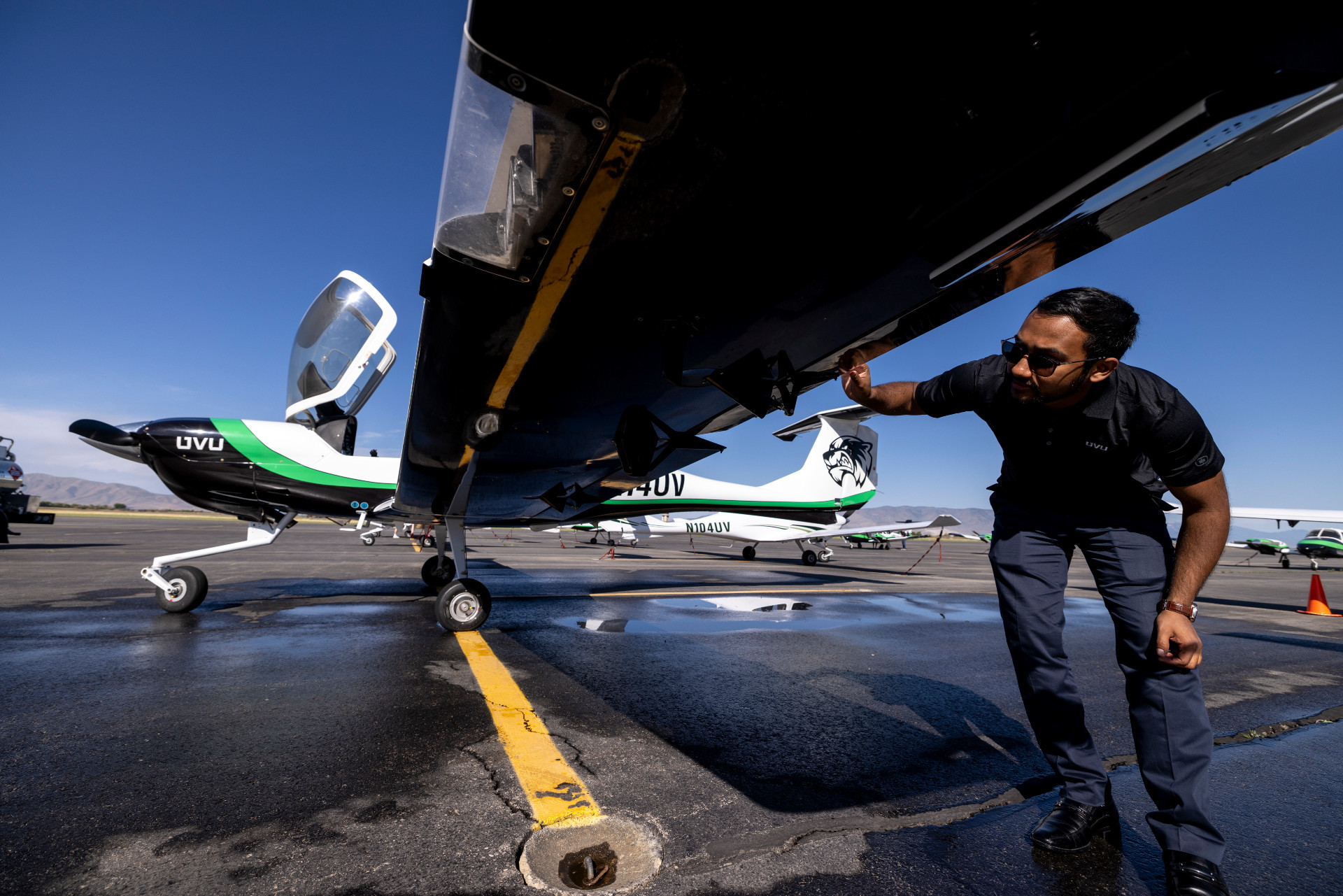 Due to its affordability compared to other collegiate aviation programs, he selected Utah Valley University to pursue his career goal. Kanchan is now a first-generation college graduate. His parents grew up in Bhutan, an agriculture-based community, where no formal education system existed at that time. They have always desired that their children have an opportunity to receive formal education and do their best to support them in every way possible.
For non-native English speakers like Kanchan, pilot training can be particularly challenging. Pilots across the globe must be able to clearly and concisely communicate in English, the international language of aviation. In addition, aviation essentially has its own dialect full of terms, phrases, and acronyms in which every pilot must become completely fluent. Not only that, but they must be able to speak and understand it quickly and accurately, for obvious safety reasons, even when mumbled by other pilots and air traffic controllers over the radio. Even though he described pilot training as one of the most difficult things he has undertaken, he succeeded, meeting the required FAA standards and earning the necessary licenses and a Bachelor of Science Degree in Professional Pilot from UVU. Kanchan is now a Certified Flight Instructor and will be working to build the necessary flight time to become an airline pilot.
"My experience at UVU was wonderful", Kanchan explains. "I was able to make friends with individuals who were in the same boat as me. Anyone interested in a career in aviation should consider UVU because it allows you to meet a variety of people. Who knows, you might wind up flying together in the future."