New Multi-Engine Trainers for UVU Flight Students
The School of Aviation Sciences has added 4 new Piper PA-44 Seminoles to meet the multi-engine training needs of its students. Painted in striking UVU regalia, the new aircraft will go into service during the Spring 2019 Semester, though there is currently a delay with obtaining FAA approval for use due to the partial government shutdown.
Selecting a training aircraft to fill this role is not a simple process by any means. While UVU Aviation maintains a stellar safety record, the flight training environment by nature is punishing to aircraft. With over 300 students in flight training, managing the wear & tear on these aircraft requires strict operational rules, the highest standards of maintenance, and special consideration in aircraft selection. Alan Dennis, New Chief Instructor explained, "The aircraft was evaluated and compared to other light, multi-engine training aircraft and then selected through the University's RFP process. The aircraft will give students experience with traditional light multi-engine aircraft systems operation as well as advanced avionics."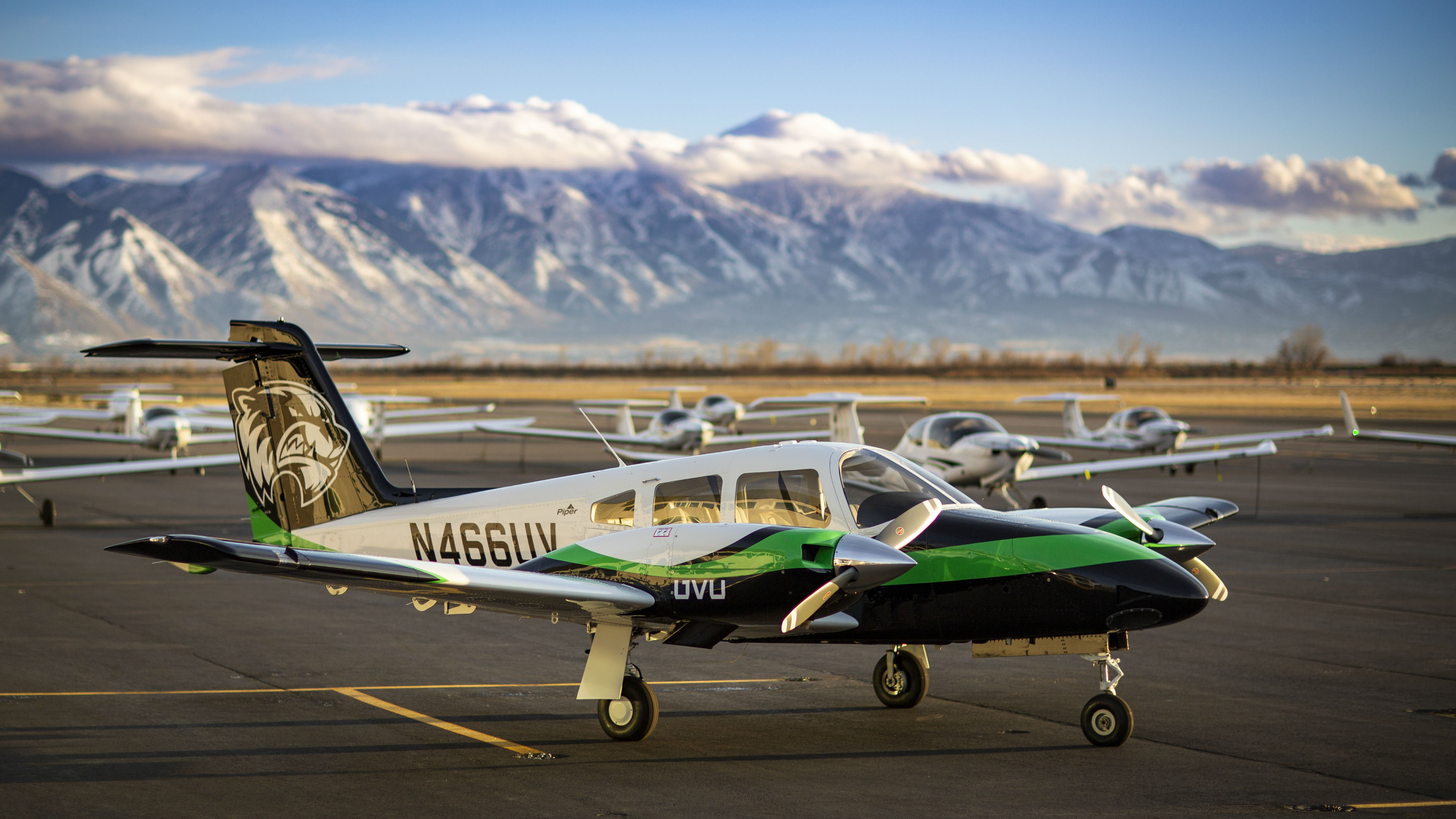 In addition to the brand recognition expected by the new paint scheme, UVU Aviation expects other, more important benefits as well. "We hope that this aircraft will prove to be reliable and easy to maintain in the rigors of the flight training environment. The new aircraft feature the latest avionics technology including ADS-B to aid in seeing and avoiding collisions with other aircraft, something extremely important since we operate in very busy airspace. The paint scheme was chosen specifically to help with collision avoidance by having large blocks of contrasting colors. It also looks great - the aircraft paint scheme garnered high praise from everyone who saw it while flying across the country after picking them up from Florida."
An interesting fact is that UVU Aviation actually has previous operational experience with the Piper Seminole from the early 2000's. The aircraft is a tried and proven airframe with decades experience in the flight training environment.