The School of Aviation Sciences at Utah Valley University has recently added another "bird" to the skies, with a fleet now totaling 24 aircraft. The new DA40 Diamond Star is a reliable and proven workhorse, with over 15 years of operational experience in the UVU flight training environment.
As training flights at UVU have recently increased by 25 percent, the need to expand capacity became apparent. "We are experiencing an increased demand for pilot training, and the new DA40 provides another resource for our students," said Randy Johnson, department chair. The added aircraft is the 7th DA40 Diamond Star in the UVU fleet and became available for dispatching on Feb.14, 2018.
UVU's DA40 fleet features the following items worthy of note: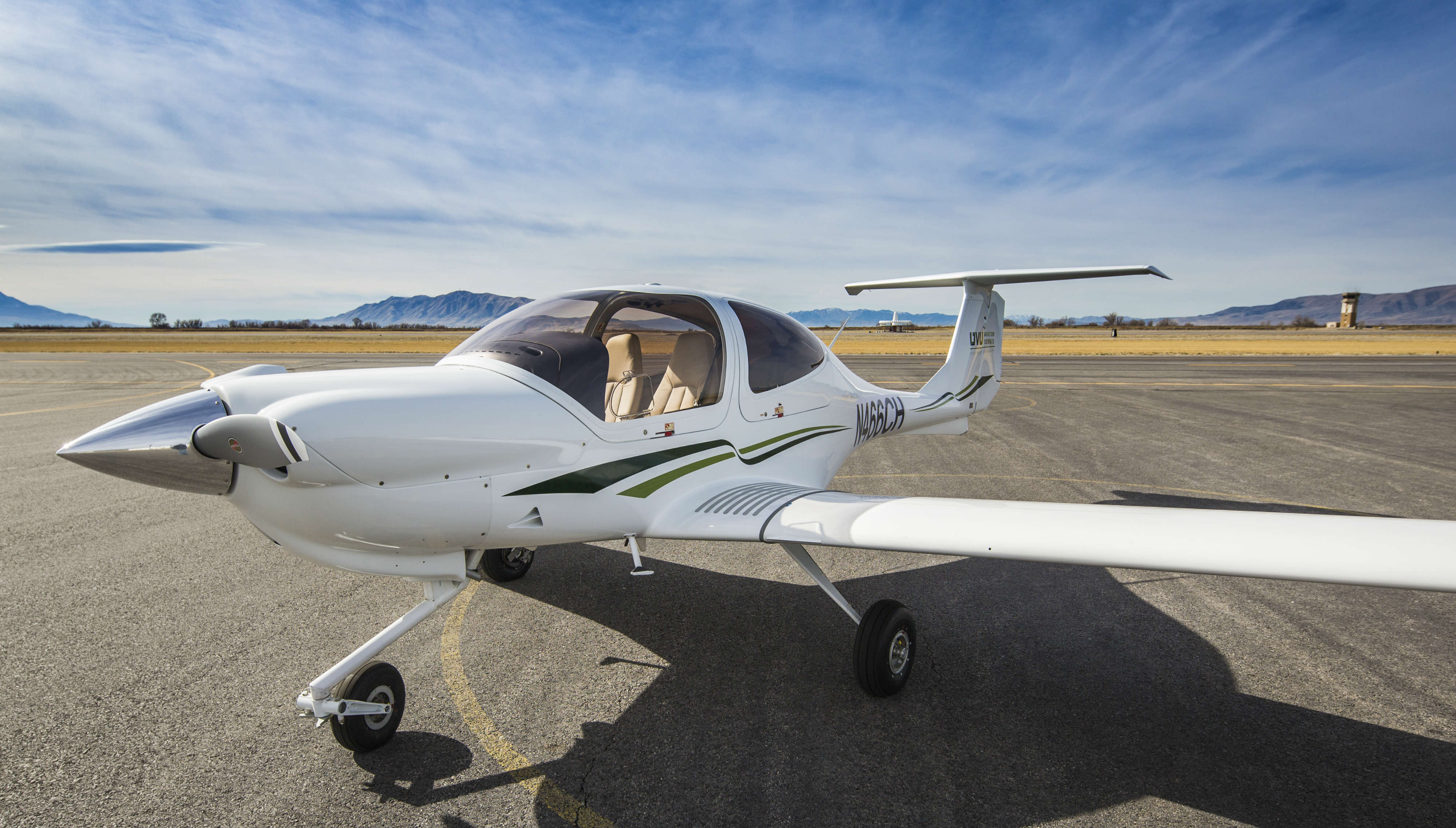 Integrated Garmin G1000 Glass Panel Cockpit
Garmin CFC 700 Automatic Flight Control System
Position and Strobe Lights with LED technology
Composite Cabin and Safety Seats
"FAILSAFE" Airframe and Wing Design
In addition to the above technologies, the new DA40 includes a Garmin GTX 345R Mode-S Transponder with ADS-B in/out capability. This latest feature further enhances the pilot's situational awareness, which results in enhanced safety.
"We are excited to obtain another state-of-the-art aircraft to facilitate the training of our students to meet the significant shortage of pilots in the United States and around the world. This equipment will further increase our flight hours and allow us to produce additional qualified graduates in a more streamlined manner," said David McEntire, dean of the College of Health and Public Service.
Boeing estimates that 255,000 new pilots will be needed over the next 10 years to sustain the world commercial air transport industry.  The UVU School of Aviation Sciences is preparing the next generation of pilots through continually improving our fleet, faculites, and curriculum.