Free Speech on Campus
March 24, 2022
---
Students, Faculty, and Campus Speech in American History
Time: 9:30 am-10:45am
Room: Student Center (SC) 213 A, B
Moderator: Ethan Basset, UVU Wood Research Assistant
Speakers:
Dr. Michael Jirik: Harvard University
Dr. Mary Beth Brown:  University of Wyoming 
Jasmin Howard: Michigan State
---
Campus Speech Today
Time: 11:00 am -12:00 pm
Room: Student Center (SC) 213 A, B
Moderator: Dr. Grace Mallon
Speakers:
Dr. Lora Burnett: Independent Scholar
Professor David Rabban: University of Texas at Austin
---
Keynote
Time: 1:45 pm - 3:00 pm
Room: Student Center (SC) 213 A, B
Commentator: Dr. Nicholas Cole: Oxford University
Speaker:
Andrew O'Shaughnessy: University of Virginia and Thomas Jefferson Foundation
Conference Speakers and Biographies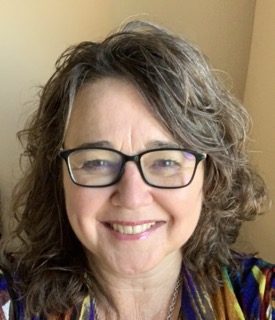 Dr. Lora Burnett
Independent Scholar
L.D. Burnett is a historian of American thought and culture and an active member of the Socieity for U.S. intellectual history.  Her first book, Western Civlization: The History of an American Idea (under contract, UNC Press), traces the history of the concept of "Western Civilization" and contextualizes 20th century culture wars conflicts in higher education within that longer history.  She has a B.A. in English from Stanford University and a PhD in Humanities/History of Ideas from the University of Texas at Dallas.  She was a participant in the 1980s debates over Stanford's "Western Civ" requirement and is a recent casualty of current free speech wars in higher education, having been dismissed from her full-time job as a history professor for tweets critical of Mike Pence.  She thus brings the perspective of a participant/observer to questions surrounding free speech and academic freedom in higher education.
---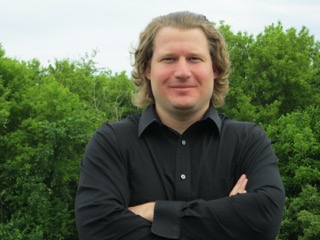 Dr. Michael Jirik
Harvard University
Michael Jirik received his Ph.D. in History from the University of Massachusetts Amherst. His research and teaching interests include African American history; slavery and universities; slavery and abolition; the African Diaspora; and the history of Black Studies. His current book manuscript is a social and intellectual history of the relationship between slavery and abolition at institutions of higher learning in the United States and Britain from the mid-eighteenth century to the decade before the U.S. Civil War. The project centers abolition and Black thought as dissenting forces within and on the boundaries of colleges as well as the Black abolitionist vision for higher learning. He is currently a Faculty Fellow at the Charles Warren Center for Studies in American History at Harvard University. 
---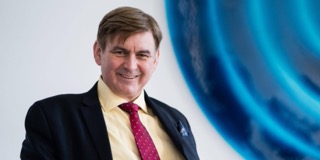 Andrew O'Shaughnessy
University of Virginia and Thomas Jefferson Foundation
Andrew O'Shaughnessy is the Vice President of Monticello, the Saunders Director of the Robert H. Smith International Center for Jefferson Studies at the Thomas Jefferson Foundation and Professor of History at the University of Virginia.  His most recent book is the Illimitable Freedom of the Human Mind: Thomas Jefferson's Idea of a University (Charlottesville: University of Virginia Press, 2021).  He has previously published The Men Who Lost America. British Leadership, the American Revolution and the Fate of the Empire (New Haven: Yale University Press, 2013), which received eight national awards including the New York Historical Society American History Book Prize, the George Washington Book Prize and The Society of Military History Book Prize. He is also the author of An Empire Divided: The American Revolution and the British Caribbean (Philadelphia: University of Pennsylvania Press, 2000) which was the alternate designate selection of the History Book Club.  A Fellow of the Royal Historical Society, he is an editor of the Jeffersonian America series published by the University of Virginia Press.
---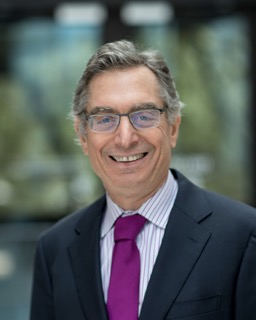 Professor David Rabban
University of Texas at Austin
Professor Rabban served as counsel to the American Association of University Professors for several years before joining the Texas faculty in 1983.  He served as General Counsel of the AAUP from 1998 to 2006 and Chair of its Committee on Academic Freedom and Tenure from 2006 to 2012.  His teaching and research focus on free speech, higher education and the law, and American legal history.  He is best known for his path-breaking work on free speech in American history.  He is the author of Free Speech in Its Forgotten Years, 1870-1920 (Cambridge,1997), which received the Forkosch Prize from the Journal of the History of Ideas for "the best book in intellectual history published in 1997."  His many articles have appeared in Yale Law Journal, Stanford Law Review, University of Chicago Law Review and elsewhere.  He was a fellow of the John Simon Guggenheim Foundation in 2016 and of the Program in Law and Public Affairs at Princeton University in 2016-17.  His most recent book is Law's History: American Legal Thought and the Transatlantic Turn to History.
---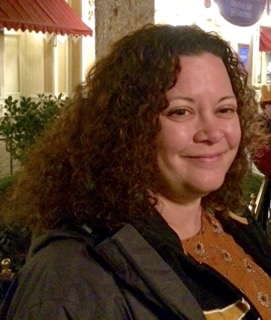 Dr. Mary Beth Brown
University of Wyoming 
Dr. Mary Beth Brown is currently the Toppan Rare Book Librarian at the Clara R. Toppan Rare Books Library in the American Heritage Center, University of Wyoming. She received her MA in History from the University of Missouri-St. Louis, a MSLIS from the University of Kentucky, and a PhD in history from the University of Missouri. Brown's area of focus is 20th century African American history and her research centers on studying civil rights activism among college students during the period between 1946 and 1954. While she initially focused on Midwestern colleges (specifically Missouri and Kansas), her move west has led to an expansion of geographical boundaries.
---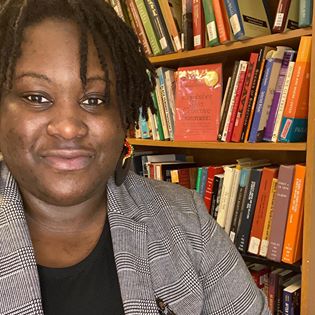 Jasmin C. Howard
Michigan State University 
Jasmin C. Howard is a Doctoral Candidate finishing up her PhD in the Department of History in African American, United States and African History at Michigan State University. She garnered a M.A. from The Ohio State University and a B.A. from the University of North Carolina at Chapel Hill. Her writing and research broadly chronicle Black people's lived experiences and activism in the American South. Her dissertation research focuses on the activism of Black students at historically Black colleges and universities during the Civil Rights Movement and Black Power Movement in North Carolina.  Additionally, she is interested in the uses of oral history and other methods to address erasures and silences in the traditional archives concerning Black women and Black people at-large. Relatedly, Jasmin has worked on three digital humanities projects during her time as a student, the Commemorative Landscapes of North Carolina Project, the Civil Rights in Black and Brown Oral History Project and #Blktwitterstorians. From 2019-2021, she was a CLIR Mellon Fellow for Dissertation Research in Original Sources. Jasmin C. Howard is the author of the chapter, "Texas Time: Racial Violence, Place Making, and Remembering as Resistance in Montgomery County," in Civil Rights in Black and Brown: Histories of Resistance and Struggle in Texas by the University of Texas Press.