Register for this event HERE
Civics & Civility
A Conversation with Utah Governor Spencer Cox and  Professor Christopher Peterson
April 19th, 2022
Clarke Building (CB) 101B
The Center for Constitutional Studies at Utah Valley University invites the general public to join us from 1:00 to 2:00pm on April 19th for a "Civics and Civility" panel discussion with Utah Governor Spencer Cox and University of Utah Law Professor Christopher Peterson. During this hour, Utah's two most recent gubernatorial candidates will talk about their experience with civility and political campaigns, and they will answer questions from the audience.
Moderating
Verlan Lewis - Center for Constitutional Studies David & Laurea Stirling Endowed Chair
---
Speakers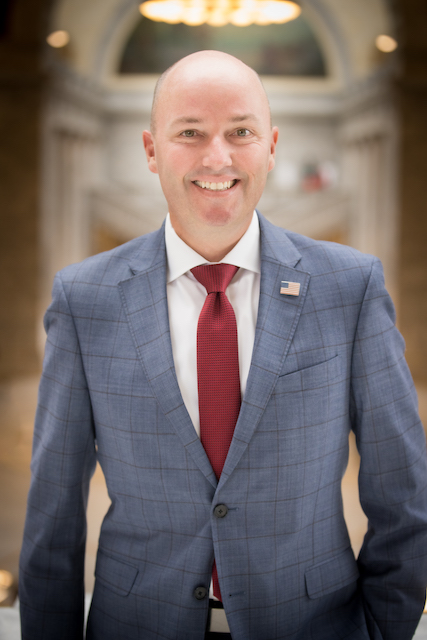 Gov. Spencer J. Cox was born and raised in Fairview, a town of 1,247 residents located about two hours south of Salt Lake City. 
He first met Abby Palmer at age 16, and the couple married after his service as a missionary for The Church of Jesus Christ of Latter-day Saints in Mexico. He graduated from Snow College, Utah State University, and Washington and Lee University School of Law.
Gov. Cox launched his legal career clerking for U.S. District Judge Ted Stewart and began building a successful law practice at the Salt Lake City firm of Fabian & Clendenin. He then returned to Fairview to join the family business, CentraCom, as vice president and general counsel. 
A sixth generation Utahn, Gov. Cox served as a city councilman, mayor, county commissioner, and member of the Utah House before being appointed to serve as Utah's lieutenant governor in 2013. 
Since his election as governor in November 2020, Gov. Cox has led out on some of the state's most daunting challenges including the current coronavirus crisis, homelessness, suicide prevention, and bullying. Under his leadership, Utah has re-emerged as the best economy in the nation, with unprecedented funding for education and increased support for Utah's rural communities. Among the first governors to welcome refugees from Afghanistan, Gov. Cox is a staunch advocate for civility in politics and is committed to improving opportunities for all Utahns.
Gov. Cox and First Lady Abby Cox are proud parents of four children: Gavin, Kaleb, Adam, and Emma Kate.
Learn more about Gov. Cox's Cabinet here and Gov. Cox's staff here.
---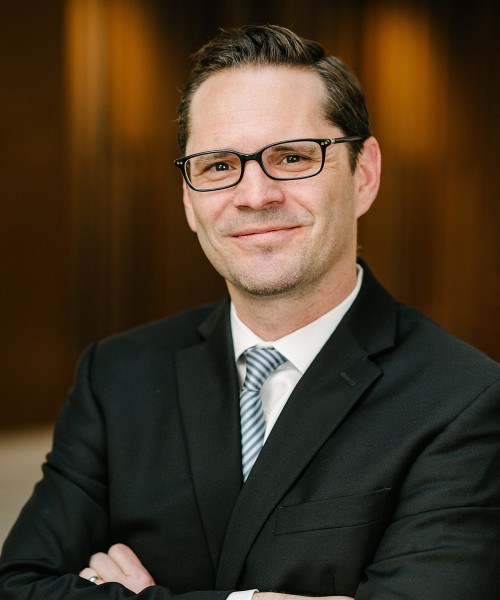 Christopher Peterson is the John J. Flynn Endowed Professor of Law at the University of Utah's S.J. Quinney College of Law where he teaches contracts, commercial law, and consumer protection courses. A recognized authority on consumer finance, Professor Peterson has frequently testified in Congressional hearings and has presented his research to the Federal Deposit Insurance Corporation, Federal Reserve Board of Governors, and the White House in both Democratic and Republican administrations. Professor Peterson's books include the Thompson/West casebook Consumer Law: Cases and Materials and Taming the Sharks: Towards a Cure for the High Cost Credit Market, which won the American College of Consumer Financial Services Lawyers' outstanding book of the year prize. He is a consumer fellow of the American Bar Association's Consumer Financial Services Committee and a Regent of the American College of Consumer Financial Services Lawyers. Professor Peterson is a recipient of the National Association of Consumer Agency Administrators' Consumer Advocate of the Year award and the Department of Defense's Office of the Secretary of Defense Award for Excellence--both bestowed in recognition of his efforts to protect military service members from predatory lending practices.
Professor Peterson is actively engaged in public service and consumer protection. From 2012 to 2016 Professor Peterson served in the Obama Administration as a Special Advisor in the Office of the Director at the United States Consumer Financial Protection Bureau, in the Office of Legal Policy for Personnel and Readiness in the United States Department of Defense, and as Senior Counsel for Enforcement Policy and Strategy in the Consumer Financial Protection Bureau's Office of Enforcement. From 2018-2020 he was the Director of Financial Services for the Consumer Federation of America. And, in 2020 he was the Democratic Party's nominee for Governor of Utah. Supported by a broad coalition of organized labor, civil rights, and public interest organizations, he won more votes than any Democratic Party gubernatorial candidate in Utah history. He has served as an expert witness in consumer protection litigation on behalf of the states of Arizona, Colorado, Florida, Massachusetts, New Jersey, and the U.S. Department of Justice.
From 2009-2012, he served as Associate Dean for Academic Affairs. Before joining the faculty in 2008, Professor Peterson taught for five years at the University of Florida, Fredric G. Levin College of Law. He also worked as a consumer rights attorney for the United States Public Interest Research Group in Washington, D.C. and clerked for the Honorable Wade Brorby on the United States Court of Appeals for the Tenth Circuit.