Submit questions for our speakers through YouTube Livestream Chat or email constitution@uvu.edu
April 6 
9:00 AM: Conference Welcome 
Scott Paul, Interim Director, CCS
9:10 AM: Federalism in Practice 
Mark Rozell, "Combating a Pandemic: Is Federalism the Problem or Solution?"
10:30 AM: Voting and Elections 
John Dinan, "Voting, Elections, and Federalism: The States' Perspective"
Alan Tarr, "Voting, Elections, and Federalism: The Federal Government Perspective"
Moderating: Andrew Bibby
1:00 PM: American Federalism in Practice 
Akram Elias, "Federalism: America's System for Competitiveness and Sustainability"
Moderator: Samuel Hill
2:30 PM: Federalism and the American Founding 
Allen Guelzo, "The Founders' Understanding of American Federalism"
3:30 PM: Ideologies of Federalism 
Alison LaCroix, "Ideologies of Federalism: A Historical Perspective"
Moderator: Kendra Savage
April 7 
9:00 AM: Federalism and the Constitution 2021 
Jennifer Selin, "Summary of Challenges and Opportunities for States"
Ernest Young, "Federalism as a Constitutional Principle"
Moderator: Samuel Hill
11:00 AM: Fiscal Federalism and Economic Recovery 
Brian Domitrovic, "Importance of States in Economic Recovery"
Erica Mackeller, "United States Fiscal Federalism"
Moderator: Johana Linford and Andrew Bibby
1:00 PM: CCS Index Update 
Andrew Bibby, "Federalism Index 2.0: Updates and Projects for 2021"
Kendra Savage, "Mapping Federalism: State Organizations Around the World"
Samuel Hill, "Constitutional Knowledge: Foundation for the Republic"
2:00 PM: Education 
Troy Smith, "Federalism, Education, and Civic Education"
Austin Reid, "The Role of Federalism in Addressing Education Challenges: Who is Responsible for Making College More Affordable?"
Kenneth Wong, "Federalism and Education Policy: Equity, Accountability, and Innovation"
3:30 PM: Energy Policy 
Kristy Hartmann, "State & Federal Policies in the Evolving Energy Sector"
Moderator: Andrew Bibby and Johana Linford
April 8 
9:00 AM: Functional Federalism in Historical Perspective 
Rob W. Bishop, Former Utah Congressman
Mike O. Leavitt, Former Utah Governor
Moderator: Lavarr Web
11:00 AM: Roles and Resources for Effective Intergovernmental Relations
Stacy Householder, "NCSL and You: Strengthening the Legislative Institution"
Edgar Ruiz, "Strengthening the State-Federal Relationship: An Overview of
Recent Regional Efforts."
Karla Jones, "A Coordinated State Response Is the Best Way to Address Federal
Overreach-ALEC Can Help"
Gary R. Herbert, Former Utah Governor
Moderator: Samuel Hill
12:30 PM: Federalism in Practice 
John Kincaid, "Do We Need a New Advisory Commission on Intergovernmental
Relations (ACIR) or Something Similar to It?"
Moderator: Andrew Bibby
3:00 PM: "Functional Federalism: A Collaborative Framework" 
Scott K. Saiki, Hawaii State Representative
Keven J. Stratton, Utah State Representative
Karen Mayne, Utah State Senator
Moderator, Ken Ivory
Speakers

Andrew Bibby
Associate Director
Center for Constitutional Studies
Andrew Bibby is an Assistant Professor in the Political Science and History Department at Utah Valley University. Andy has taught classes in classical and modern political philosophy, U.S. government, and American political thought. He has research interests in American federalism, modern political theory, political economy, and American political thought. He is the author of Montesquieu's Political Economy (2016), and Rival Visions: How Thomas Jefferson and His Contemporaries Defined the Early American Republic (2021). His writings have been published in a variety of outlets including Political Theory and The Wall Street Journal. Andrew serves as Associate Director of the Center for Constitutional Studies at Utah Valley University and is the founding director of the Federalism Index Project.
---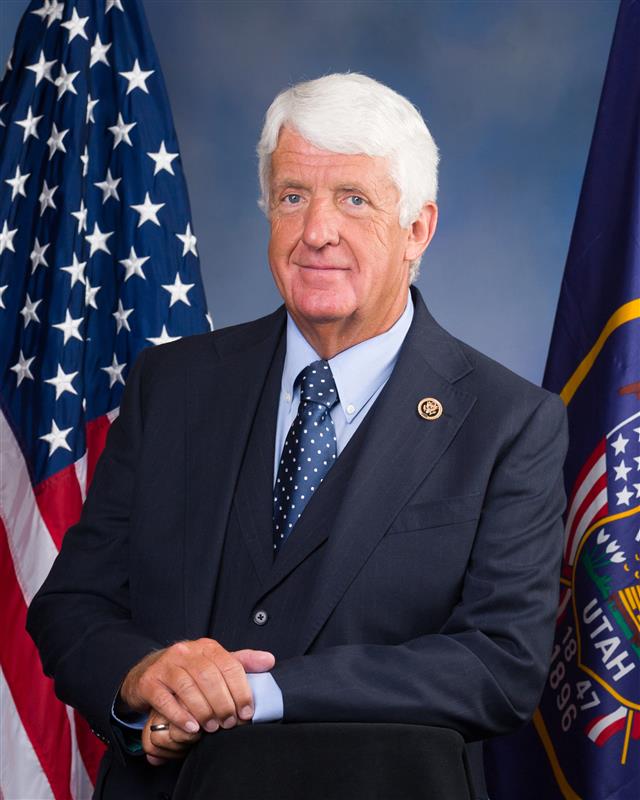 Former Utah Congressman
2002-2021
In 1978, Rob Bishop, a 26-year-old school teacher, was nominated to his first term as a state legislator. He retired 16 years later having served as Rules Chair, Majority Leader, Speaker, and organized the Western States Coalition to push federalism issues. For the next eight years he was out of public office, though served two terms as State Republican Chair. In 2002, he was elected to the US Congress, retiring in 2021 after serving as Chair of the Resources Committee. He also chaired the Western Caucus, 10th Amendment Task Force, and Speaker's Committee on Inter-government Relations. Before Congress, he spent 28 years teaching high school. 
---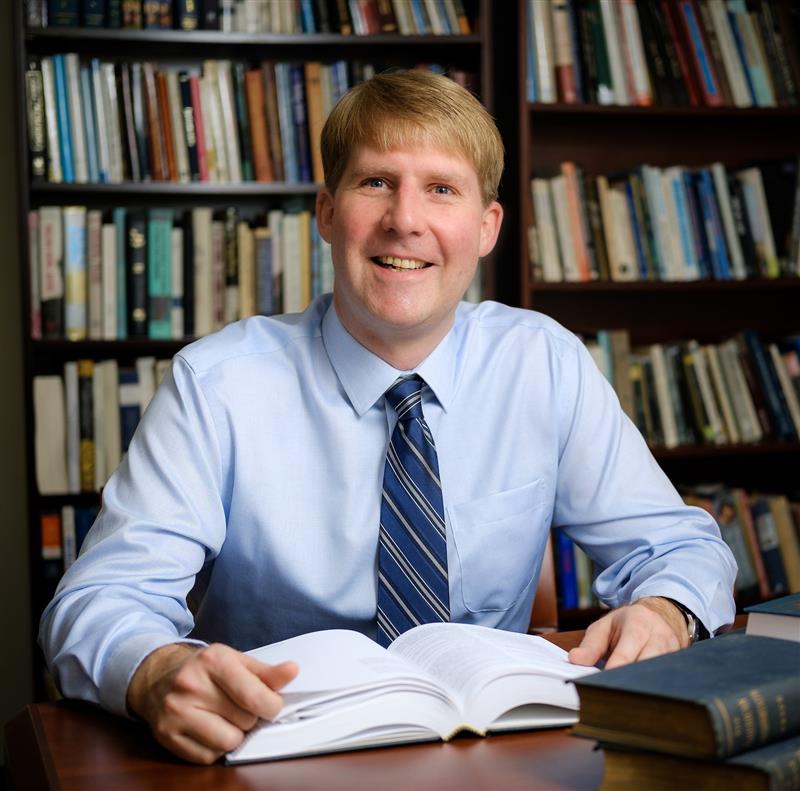 Professor of Politics
Wake Forest University
John Dinan is a professor of politics and international affairs at Wake Forest University.  He is the author of several books, including "State Constitutional Politics: Governing by Amendment in the American States" and "The American State Constitutional Tradition."  He also writes an annual review of state constitutional developments in the 50 states and has published numerous articles analyzing various aspects of the U.S. federal system.  He is the current editor of Publius: The Journal of Federalism and a past chair of the Federalism and Intergovernmental Relations Section of the American Political Science Association.  He received his PhD from the University of Virginia.
---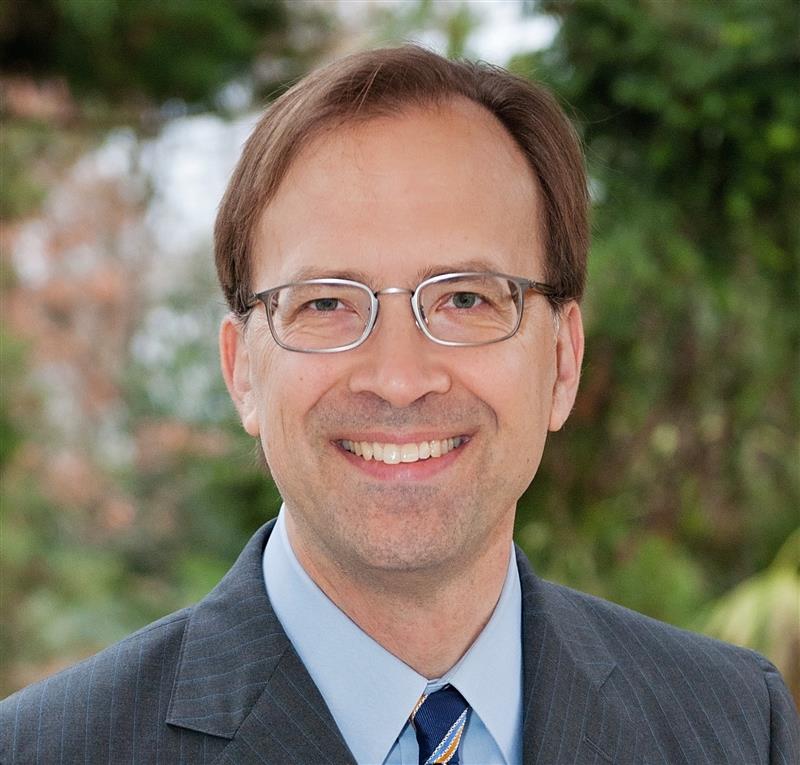 Richard S. Strong Scholar at the Laffer Center
Professor of History, Sam Houston State University
Brian Domitrovic is the Richard S. Strong Scholar at the Laffer Center and Professor of History at Sam Houston State University in Texas. He is author most recently of The Emergence of Arthur Laffer (Palgrave, 2021), and previously JFK and the Reagan Revolution (with Lawrence Kudlow, Portfolio, 2016) and the history of supply-side economics Econoclasts (ISI, 2009). He has appeared widely on radio and television and writes regularly for Forbes.com. In 2015-16 he was the visiting scholar in conservative thought and policy at the University of Colorado. He holds the Ph.D. in history from Harvard University.
---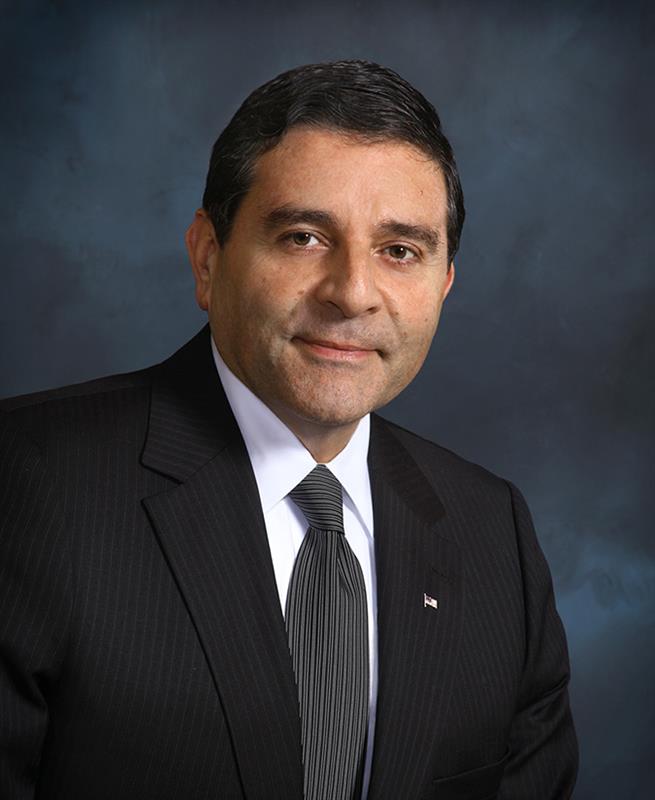 Co-Founder and President
Capital Communications Group, Inc.
Akram R. Elias has 35+ years of professional experience in the field of international relations and is the co-founder and President of Capital Communications Group, Inc. ("CCG") an international consulting firm offering a variety of services to government and private clients in the areas of public diplomacy, cultural intelligence, strategic language services, communication strategies, and orientations to Washington, DC. 
In recognition of his commitment to the American spirit of service and his dedication to the Great Experiment, Mr. Elias was awarded the prestigious Ellis Island Medal of Honor on May 12, 2018, an award that is officially recognized by both Houses of Congress.  Prior to establishing CCG in 1998, Mr. Elias, a Lebanese-born American citizen, was a Program Officer and International Trade Consultant at Meridi­an International Center (1997 – 1998); Program Officer at the Institute of International Education (1996 – 1998) working on professional international exchange programs; and a Contractor with the U.S. Department of State (1985 – 1995), accompanying delega­tions of foreign dignitaries from the Middle East and North Africa (MENA) region. Mr. Elias holds a Master's degree in International Service (American University, Washington D.C.); a Graduate Certificate in International Finance (Georgetown University, Washing­ton D.C.); and a Bachelor's degree in Government and Politics (University of Maryland, College Park, MD).
---

Allen C. Guelzo
Senior Research Scholar at Princeton University
Director of the James Madison Program's Initiative in Politics and Statesmanship.
Allen C. Guelzo is the senior research scholar in the Council of the Humanities at Princeton University and director of the James Madison Program's Initiative in Politics and Statesmanship.
Guelzo is an acclaimed scholar of American history whose writings have been recognized as among the most important contributions to scholarly and public understanding of 19th century America. His book "Abraham Lincoln: Redeemer President" received the 2000 Lincoln Prize, as well as the 2000 Book Prize of the Abraham Institute of the Mid-Atlantic. His "Lincoln's Emancipation Proclamation: The End of Slavery in America Emancipation" and his "Gettysburg: The Last Invasion" also received the Lincoln Prize in 2005 and 2013, respectively. Guelzo is also a leading authority on the life and thought of Jonathan Edwards. A winner of the 2018 Bradley Prize, Guelzo earned his Ph.D. in History from the University of Pennsylvania. He also holds an honorary Doctorate of History from Lincoln College.
---

Kristy Hartman
Energy Program Director
Environment, Energy and Transportation Program
National Conference of State Legislatures (NCSL)
Kristy Hartman is the energy program director for the Environment, Energy and Transportation Program at the National Conference of State Legislatures (NCSL). In this capacity, Kristy analyzes regulatory and legislative trends related to fossil fuels, energy security, grid reliability, nuclear power, renewable energy and alternative fuels. Additionally, she leads NCSL's Task Force on Energy Supply and Nuclear Legislative Working Group, which bring together legislators to learn about and discuss critical energy issues and examine nuclear generation in the U.S. and the cleanup of federal nuclear weapons facilities. Kristy joined NCSL in 2013. She received her Master of Public Policy from the University of Michigan where her primary research examined public opinion surrounding hydraulic fracturing. Prior to joining NCSL, Kristy managed congressional affairs and appropriations issues for the U.S. Department of Energy and the National Nuclear Security Administration. She also previously served as a legislative aide in North Carolina's General Assembly.
---

Gary Herbert
Former Utah Governor
2009-2021
Gary Herbert was born and raised in Utah County, where he also served as a county commissioner for 14 and a half years. He attended Brigham Young University, served six years in the Utah National Guard, and founded a successful real estate brokerage and development company. Prior to becoming governor, he served as Utah's lieutenant governor for four and a half years. Herbert was inaugurated as Utah's 17th governor in August 2009, when Utah and the nation were in the throes of the "Great Recession." Herbert set a goal upon his inauguration: Utah will not only lead the nation as the best performing economy, but it will also be recognized as a premier global business destination. Those goals were realized under his leadership. In Dec. 2019, The Wall Street Journal named Utah "America's economic star." Utah consistently ranks as the No. 1 state for private-sector job growth. For a decade, Forbes has ranked Utah a top-three Best State for business, including six times at the No. 1 spot. Always recognized as a leader among his peers, Herbert has served as the chair of both the Western Governors Association (2012) and the National Governors Association (2015) and was most recently the national president of the Council of State Governments (2018).  His lieutenant governor, Spencer J. Cox, was elected to succeed him in November 2020. At that time, Herbert was recognized as the nation's longest-serving governor. Herbert and his wife, Jeanette, currently reside in Orem, Utah. They have six children and 17 grandchildren.
---

Stacy Householder
Director of Leadership and International Programs
National Conference of State Legislatures (NCSL)
Stacy Householder is the Director of Leadership and International Programs at NCSL. She has been with NCSL since 2008 and her responsibilities include overseeing program content development for legislative leaders, creating and providing training for legislators, communicating with and providing services for legislative leaders and overseeing NCSL's international partnerships and programs. Stacy has developed and delivered numerous specialized programs for legislators and legislative staff across the country. She is knowledgeable in legislative leadership structures, leadership responsibilities, orientation programs and other topics related to the legislative institution. She has spoken to and trained national and international audiences on a variety of professional development issues specific to legislatures. Prior to joining NCSL, Stacy got a taste of the world of legislatures by working in the Wisconsin Senate. She holds her bachelor's degree in political science and international affairs, plus a master's degree in public administration, all from the University of Colorado.
---

Karla Jones
Senior Director
ALEC Federalism and International Relations Task Force
Karla Jones is the Senior Director of the ALEC Task Force on International Relations as well as the Task Force on Federalism. Under Karla's leadership, the Task Force on Federalism has spearheaded work in the states on a wide array of state sovereignty issues, including the transfer of select federal lands to state control and petitioning for an Amendments Convention under the U.S. Constitution's Article V provision. Karla has written extensively on both; however, her love of the outdoors and the American West has allowed her to witness firsthand the federal government's mismanagement of the lands under its purview. Karla has expanded the ALEC approach to international issues from being primarily EU-focused to one that is global.  She has established partnerships with lawmakers and other officials and organizations both domestic and overseas in order to highlight the important role that free markets and limited government play in promoting international trade and the protection of intellectual property rights. Karla also works to expand dialogue and educate ALEC members on these pivotal issues recognizing that the states are the ultimate stakeholders on these and many other policy areas that are debated at the federal and international level. With a lifelong interest in international affairs and politics, Karla was the Europe Project Director at the Jewish Institute for National Security Affairs before joining ALEC.  Karla has published op-eds in The Wall Street Journal and RedState and has authored articles that have appeared on the ALEC and JINSA websites and in the periodical Inside ALEC, and she has been quoted in the U.S., Argentine and Australian press.
---

Alison L. LaCroix
Robert Newton Reid Professor of Law
Associate Member of the Department of History
Alison LaCroix is the Robert Newton Reid Professor of Law at the University of Chicago Law School. She is also an Associate Member of the University of Chicago Department of History. Professor LaCroix is a scholar of US legal history specializing in constitutional law, federalism, and eighteenth- and nineteenth-century legal thought. Professor LaCroix is currently writing a book on US constitutional discourse between 1815 and 1861, for which she was awarded a National Endowment for the Humanities Fellowship. The book, titled The Interbellum Constitution: Union, Commerce, and Slavery From the Long Founding Moment to the Civil War, is under contract with Yale University Press. Professor LaCroix is also the author of The Ideological Origins of American Federalism (Harvard University Press, 2010). She has published articles in the Yale Law Journal, the Stanford Law Review, and Law and History Review, among others. Professor LaCroix holds a PhD in history from Harvard University. She earned her BA (summa cum laude) and JD from Yale University. Professor LaCroix joined the University of Chicago faculty in 2006, having previously held the Samuel I. Golieb Fellowship in Legal History at New York University School of Law. Following law school, she practiced in the litigation department at Debevoise & Plimpton in New York. Professor LaCroix received a three-year fellowship from the Neubauer Collegium for Culture and Society to support a ­project on law and linguistics. In addition, she has co-edited three volumes on law-and-literature topics with Martha C. Nussbaum, Saul Levmore, and Richard McAdams. Professor LaCroix has served as a member of the board of directors of the American Society for Legal History, and she is a member of the editorial advisory board of the American Journal of Legal History. She teaches constitutional law, legal history, civil procedure, law and linguistics, and federal courts.
---

Mike Leavitt
Former Utah Governor
1992-2003
Michael Okerlund Leavitt was born February 11, 1951 in Cedar City, Utah. He served with the Utah National Guard from 1969 to 1975. In 1973, he received a B.A. in economics and business from Southern Utah University. He married Jacalyn Smith. He worked for The Leavitt Groups, a regional insurance firm, founded by his father, and served on the boards of directors of several large companies. Leavitt was elected 14th Governor of the state of Utah in 1992 and served until 2003. While Governor he led the state in an era of unprecedented economic prosperity. He convened the Governor's Growth Summit, which created statewide involvement in improving transportation, preserving open space, and developing and conserving water. On August 11, 2003, Leavitt was nominated to be the Administrator of the Environmental Protection (EPA). He was confirmed to this office on October 28, 2003, and served until January 26, 2005, when he became the Secretary of Health and Human Services. While at EPA, he signed the Clean Air Diesel Rule, implemented new, more protective air quality standards for ozone and fine particle pollution and organized a regional collaboration of national significance to clean and protect the Great Lakes. He also served on the Homeland Security Advisory Council and with the Markle Foundation Task Force on National Security in the Information Age.
---

Erica MacKellar
Program Principal, Fiscal Affairs Program 
National Conference of State Legislatures (NCSL)
Erica joined NCSL's Fiscal Affairs Program in 2011 and primarily covers issues around state budget conditions and state budget processes. Erica is the liaison to the National Association of Legislative Fiscal Offices (NALFO), one of the professional staff associations within NCSL, and she is also NCSL's liaison to the Vermont Legislature. Erica holds a bachelor's degree in government from Bowdoin College and a master's degree in public policy from the University of Denver.
---

Austin Reid
Education Committee Director
National Conference of State Legislatures (NCSL)
Austin Reid is the Education Committee Director for the National Conference of State Legislatures where he covers federal education policy and represents NCSL's education interests before Congress and the Administration. He staffs NCSL's Standing Committee on Education, which includes 400 state legislators and staff. Prior to joining NCSL, Austin worked at the National Institute for Excellence in Teaching (NIET) where he was a Senior Policy Advisor.  He also served as a legislative fellow for U.S. Senator Chris Coons and as a summer education fellow for U.S. Senator Patty Murray. He began his career as a high school Spanish teacher in Kansas City and at a charter school in Harlem, NY.  Austin has a B.A. in English from the University of Arkansas and an Ed.M. in Education Policy from the Harvard Graduate School of Education.
---

Mark J. Rozell
Founding Dean of the Schar School of Policy and Government
George Mason University
Mark J. Rozell is the Founding Dean of the Schar School of Policy and Government at George Mason University. He holds the Ruth D. and John T. Hazel chair in public policy. He is the author, or co-author of twelve books on various topics in US government and politics, including federalism, the presidency, religion and politics, and interest group politics. Among latest books is Federalism: A Very Short Introduction. Oxford University Press, 2019 and his latest scholarly article is "Federalism in a Time of Plague: How Federal Systems Cope with Pandemic" (American Review of Public Administration) (both co-written with Clyde Wilcox). He has testified before Congress on executive privilege issues and has lectured extensively in the US and abroad. In recent years, he has lectured in Austria, China, Denmark, Finland, France, Germany, Great Britain, India, Italy, Poland, South Korea, Spain, Sweden, Turkey, and Vietnam. Rozell writes frequent opinion columns on state and local politics for The Washington Post. He is often asked to comment about his areas of expertise for television and in news publications. He currently serves as a Judge for the Gerald R. Ford Award Committee for Outstanding Reporting on the Presidency for the Gerald R. Ford Foundation.
---
Director
Council of State Governments West
Edgar Ruiz is the Director of the Council of State Governments West (CSG West), a position he has held since November 2011. He is responsible for staff management, engaging with partners nationally and regionally, and overseeing the development and implementation of programs and services provided to legislators and legislative staff from the Western states, territories and Canadian provinces covered by CSG West. He previously served as deputy director and managed the organization's U.S. – Mexico programs. Edgar's professional background expands over 25 years in the public and nonprofit sectors which has provided him a strong organizational foundation and knowledge of local, regional, national and international policy issues and politics. Prior to joining CSG West, he served as Management Analyst in the Community Development Department of the City of Lake Forest, California; legislative staff in the California State Legislature; and as a student worker for the San Diego County Probation Department. Edgar is a graduate of Lincoln Law School of Sacramento, holds a master's degree in public administration, and a bachelor's degree in political science from San Diego State University.
---
Kinder Institute Assistant Professor of Constitutional Democracy in the University of Missouri's Department of Political Science.
Jennifer L. Selin is a Kinder Institute Assistant Professor of Constitutional Democracy at the University of Missouri.  She is the co-author of the Sourcebook of United States Executive Agencies (2012, 2018) and her research explores how the federal bureaucracy functions in the American separation of powers system.  Selin's scholarship has been published in political science, public administration, and law journals and has been utilized by the Obama and Trump Administrations, Congress, the Supreme Court, and the media.  A proud graduate of Lebanon Valley College, Selin holds a J.D. from Wake Forest University and a Ph.D. from Vanderbilt University. Prior to joining academia, she practiced administrative law and specialized in federal electricity market regulation and alternative energy development, licensing, and regulation.
---
Professor, Brigham Young University-Hawaii
Fellow at the Center for the Study of Federalism
Troy E. Smith is a professor of Political Science at Brigham Young University-Hawai'i.  He is also a fellow at the Center for the Study of Federalism where he is the editor of the online version of Federalism in America: An Encyclopedia.  Dr. Smith's primary interest is in states lobbying Congress and the philosophy and history of federalism.  His academic work has appeared in Publius: The Journal of Federalism; Congress & the Presidency; The Review of Politics, and others. His academic work has appeared in Publius: The Journal of Federalism; The Review of Politics; Congress & the Presidency; Thinking Skills & Creativity; and others. Dr. Smith first became interested in federalism when his east coast graduate friends argued for reintroducing wolves in the Rocky Mountains but opposed their reintroduction in the Adirondacks. His interest spiked when, as an intern with the U.S. Senate, he watched quarrels between his senators and the governor. Channeling his insights, he wrote a paper on how members of Congress responded to lobbying by state officials that won the "Best Paper in Federalism and Intergovernmental Relations" at the 1998 A.P.S.A. Annual Meeting.
---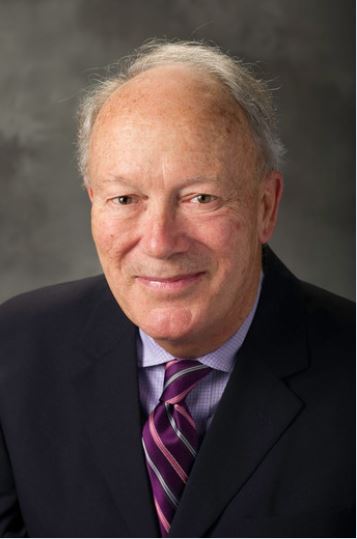 Director
Center for State Constitutional Studies at Rutgers University
G. Alan Tarr was founder and director of the Center for State Constitutional Studies and is now on the Board of Governors Professor Emeritus of Political Science at Rutgers University-Camden. He served as editor of State Constitutions of the United States, a 50-volume reference series (Oxford University Press) and as co-editor of the three-volume State Constitutions for the Twenty-first Century (State University of New York Press), of Constitutional Origins, Structure, and Change in Federal Countries (McGill-Queen's University Press), and of Federalism, Subnational Constitutions, and Minority Rights (Praeger). He is the author of Without Fear or Favor (Stanford University Press), Understanding State Constitutions (Princeton University Press) and Judicial Process and Judicial Policymaking (Rutledge); co-author of State Supreme Courts in State and Nation (Yale University Press) and of American Constitutional Law (Rutledge). Three times the recipient of fellowships from the National Endowment for the Humanities and more recently a Fulbright Fellow at the University of Ottawa, he has lectured on federalism and constitutionalism throughout the United States and in Africa, Asia, Europe, and South America.
---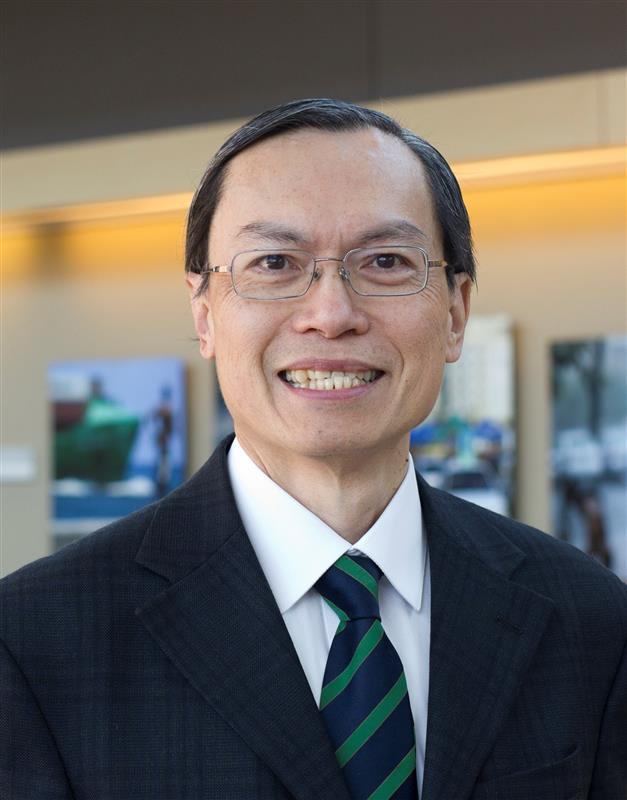 Walter and Leonore Annenberg Chair for Education Policy
Professor of Political Science, Public Policy, and Urban Studies
Kenneth Wong is the Walter and Leonore Annenberg Chair for Education Policy at Brown as well as professor of political science, public policy, and urban studies. He has conducted extensive research in the politics of education, federalism, policy innovation, outcome-based accountability, and governance redesign (including city and state takeover, management reform, and Title I school-wide reform). His research has received support from the National Science Foundation, the US Department of Education, the Social Science Research Council, the Spencer Foundation, the Joyce Foundation, the Broad Foundation, the British Council, Japan Society for the Promotion of Science, and the Rockefeller Foundation.
Wong has advised the US Secretaries of Education and Interior, US Congress, state legislature, governor and mayoral offices, and the leadership in several large urban school systems on how to redesign the accountability framework. He was editor of a major educational policy journal, Education Evaluation and Policy Analysis. He holds BA (Hons), MA and PhD degrees in political science from the University of Chicago.
---
Alston & Bird Professor of Law
Duke University
Professor Young teaches constitutional law, federal courts, and foreign relations law. He is one of the nation's leading authorities on the constitutional law of federalism, having written extensively on the Rehnquist Court's "Federalist Revival" and the difficulties confronting courts as they seek to draw lines between national and state authority. He also is an active commentator on foreign relations law, where he focuses on the interaction between domestic and supranational courts and the application of international law by domestic courts. Professor Young also writes on constitutional interpretation and constitutional theory. He has been known to dabble in maritime law and comparative constitutional law. A native of Abilene, Texas, Professor Young joined the Duke Law faculty in 2008, after serving as the Charles Alan Wright Chair in Federal Courts at the University of Texas at Austin School of Law, where he had taught since 1999.   He has also been a visiting professor at Harvard Law School (2004-05) and Villanova University School of Law (1998-99), as well as an adjunct professor at Georgetown University Law Center (1997). Elected to the American Law Institute in 2006, Professor Young is an active participant in both public and private litigation in his areas of interest. He has been the principal author of amicus briefs on behalf of leading constitutional scholars in several recent Supreme Court cases, including Medellin v. Texas (concerning presidential power and the authority of the International Court of Justice over domestic courts) and Gonzales v. Raich (concerning federal power to regulate medical marijuana).
---
​