Conference Overview
Most Americans live under two constitutions -- the United States Constitution and the constitution of the state in which they live. States and state constitutions are an essential part of a functioning federal system. What happens at the state level matters, and it matters even more as the nation becomes larger and more diverse. Join us for a far-ranging public discussion of the history, politics, and future of all 50 constitutions.
A Federalism Index Project Event sponsored and made possible by the Utah Federalism Commission 
To explorer the Federalism Index Project visit:  https://www.federalismindex.org/
9:00 AM:  Session 1 - Clarke Building (CB) Room 510
Keynote Address: State Constitutions, Constitutionalism, and Federalism
John Dinan (Wake Forest University)
10:30 AM: Session 2 - Clarke Building (CB) Room 510
State Constitutions and American Political Development
Sean Beienburg (Arizona State University)
Silvana Siddali (St. Louis University)
Robinson Woodward-Burns (Howard University)
1:30 PM: Session 3 - Clarke Building (CB) Room 510
State Constitutions as Guardians of Rights
Jonathan Marshfield (Nebraska Law School)
Lawrence Friedman (New England Law)
John Dinan (Wake Forest University)
9:00 AM : Session 1 - Clarke Building (CB) Room 510
Constitutions and Conflicts
Lori Riverstone-Newel (Illinois State University)
Josh Blackman (South Texas College of Law Houston)
Richard Briffault (Columbia Law School)
10:30 AM : Session 2 - Clarke Building (CB) Room 101c*Updated location
Creation and Consequence: State Constitutional Amendments
Adam Brown (Brigham Young University)
Nancy Martorano-Miller (University of Dayton)
Josh Altic (Ballotpedia)
1:30 PM : Session 3 - Clarke Building (CB) Room 510
What do we know, and how do we feel about our state constitutions?
Alan Tarr (Rutgers)
J.H. Snider (iSolon.org)
James Zink (North Carolina State University)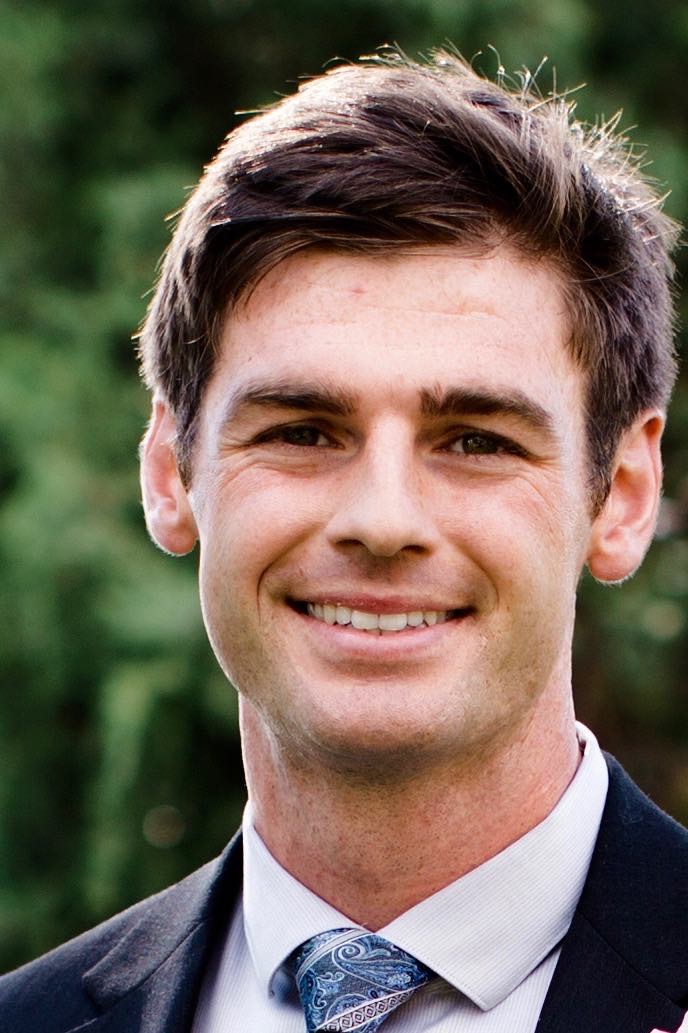 Josh Altic
Managing Editor
Ballotpedia
Josh Altic is a Managing Editor for Ballotpedia. Josh joined the staff in 2012. Josh covers statewide measures, local measures, and ballot measure-related law and processes. He first joined Ballotpedia as an Assistant Staff Writer in August 2012. Josh has appeared on national radio programs, including NPR's Diane Rehm Show, and on national television with PBS Newshour, and C-SPAN. He has also been featured in many publications and Associated Press articles. His op-ed on ballot measures was published in The New York Times.
---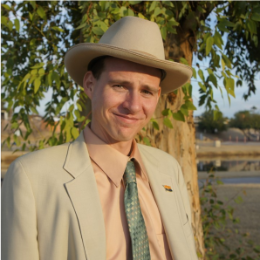 Sean Beienburg
School of Civic and Economic Thought and Leadership, ASU
Assistant Professor
Sean Beienburg is an assistant professor in the School of Civic and Economic Thought and Leadership at Arizona State University.  He  attended Pomona College in Claremont, California, graduating  with majors in politics and history, and completed his doctorate at Princeton University in New Jersey. Before coming to ASU, he taught at Haverford College and Lehigh University in Pennsylvania.
Beienburg's teaching and research interests include the U.S. Constitution and constitutional law, Arizona constitutionalism, federalism and state constitutionalism/politics, executive power (both presidential and gubernatorial) 19th and early 20th century political and constitutional history, and Prohibition.
He is the author of Prohibition, the Constitution, and States' Rights (published by the University of Chicago Press, 2019) and is finishing another book on states as constitutional interpreters and progressive federalists in the progressive and New Deal eras. He is the project director of the  the Arizona Constitution Project.
---

Josh Blackman
South Texas College of Law Houston
Josh Blackman is a national thought leader on constitutional law and the United States Supreme Court. Josh's work was quoted during two presidential impeachment trials. He has testified before Congress and advises federal and state lawmakers. Josh regularly appears on TV, including NBC, CBS, ABC, Fox, and the BBC. Josh is also a frequent guest on NPR and other syndicated radio programs. He has published commentaries in the New York Times, Wall Street Journal, Washington Post, and leading national publications.
Since 2012, Josh has served as a professor at the South Texas College of Law Houston. Josh is also an adjunct scholar at the Cato Institute. Josh has authored three books. His latest, An Introduction to Constitutional Law, was a top-five bestseller on Amazon. Josh has written more than five dozen law review articles that have been cited nearly a thousand times. Josh was selected by Forbes Magazine for the "30 Under 30" in Law and Policy. Josh is the President of the Harlan Institute, and founded FantasySCOTUS, the Internet's Premier Supreme Court Fantasy League.
---

Richard Briffault
Joseph P. Chamberlain Professor of Legislation
Since joining the Columbia Law School faculty in 1983, Richard Briffault has combined public and government service with teaching, research, and scholarship. He is the Law School's authority on state and local government; the news media often turns to him for his expert insight into and analysis of issues central to democracy and the political process such as campaign finance reform, government ethics, gerrymandering, and fair elections. He is also a leading thinker on "the new preemption," a critique of states that are increasingly passing ideological laws that override local ordinances. Working with the Local Solutions Support Center, he educates city and county government officials on how to respond to state preemption.
Briffault is a pillar of the Columbia Law School community. He has served as a vice dean at three different times during his career. He sits on the advisory boards of the Law School's Center for the Advancement of Public Integrity and the Public Interest/Public Service Fellows Program, and on the board of directors of the Columbia Journal of Law & Social Problems.
A prodigious scholar, Briffault has written more than 75 law review and journal articles as well as books and monographs, including Dollars and Democracy: A Blueprint for Campaign Finance Reform; Cleaning Up Hazardous Waste: Is There a Better Way?; and the fifth, sixth, seventh, and eighth editions of the casebook State and Local Government Law.
Before becoming an academic, Briffault was a clerk to Judge Shirley M. Hufstedler of the 9th U.S. Circuit Court of Appeals, an assistant counsel to New York Governor Hugh L. Carey, and an associate at Paul Weiss Rifkind Wharton & Garrison. During his tenure at Columbia Law, he has served as a member of, or consultant to, an array of New York state and city commissions, including the New York State Moreland Act Commission to Investigate Public Corruption. From 2014 to 2020, Briffault served as chair of the New York City Conflicts of Interest Board. He is the reporter for the American Law Institute's Project on Principles of Government Ethics and vice-chair of the Citizens Union of the City of New York.
---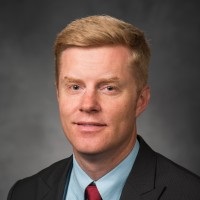 Adam Brown
Associate Professor
Brigham Young University
Dr. Adam Brown is an associate professor of political science at Brigham Young University and a faculty scholar at BYU's Center for the Study of Elections and Democracy. He has taught courses on Utah politics, public lands, Congress, American state politics, voter behavior, and American government generally. Dr. Brown's research examines political institutions and representation across the American states, with articles in the Journal of Politics, Political Behavior, State Politics and Policy Quarterly, and elsewhere. He is also the author of the only scholarly book on Utah politics. His current book manuscript examines the origins and implications of constitutional specificity in the states, finding that lengthier constitutions receive more amendments, attract more judicial invalidations, and result in worse policy performance. Dr. Brown received the Mollie and Karl Butler Young Scholar Award from the Charles Redd Center for Western Studies in 2018. He received his PhD from the University of California, San Diego, in 2008.
---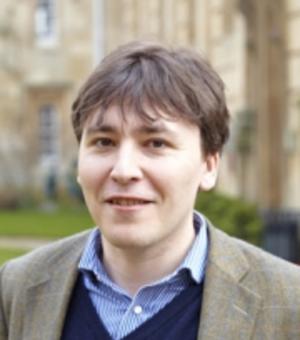 Nicholas Cole
Senior Research Fellow at Pembroke College
Director of the Quill Project
Dr. Nicholas Cole studies the political thought of the eighteenth and nineteenth centuries and the history of democratic institutions. His particular interests are the influence of classical political thought on America's first politicians, and the search for a new 'science of politics' in post-Independence America. He runs the Quill Project on Negotiated Texts, based at Pembroke College, which studies the creation of constitutions, treaties, and legislation. The Quill software platform (developed with colleagues at the Oxford e-Research Centre) presents a recreation of the original context within which decisions about these texts were made. The flagship work of the project is a presentation of the records of the Constitutional Convention of 1787 that wrote the Constitution of the United States and a variety of other projects are planned or in progress. Dr. Cole teaches American history and the history of political thought and supervises graduates working on the history of institutions, political thought and classical reception. He runs the TORCH network on Negotiated Texts.
---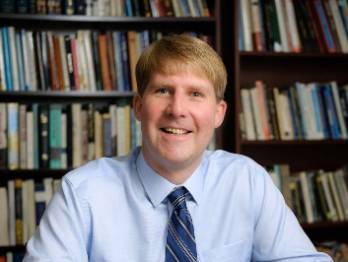 John Dinan
Professor of Politics
Wake Forest University
John Dinan is a professor of politics and international affairs at Wake Forest University.  He is the author of several books, including "State Constitutional Politics: Governing by Amendment in the American States" and "The American State Constitutional Tradition."  He also writes an annual review of state constitutional developments in the 50 states and has published numerous articles analyzing various aspects of the U.S. federal system.  He is the current editor of Publius: The Journal of Federalism and a past chair of the Federalism and Intergovernmental Relations Section of the American Political Science Association.  He received his PhD from the University of Virginia.
---

Lawrence Friedman
Professor Friedman teaches constitutional law, state constitutional law, privacy law, and national security at New England Law | Boston. He edits the Oxford University Press series on the constitutions of the United States and is the co-author of the volume in the series on the Massachusetts Constitution and the author of the second edition of the volume on the New Hampshire Constitution. With Robert Williams, he is the co-author of State Constitutional Law: Cases and Materials, and he has written numerous articles on state and national constitutional law issues. Before joining the New England Law faculty in 2004, Professor Friedman was a visiting assistant professor of law at Boston College Law School and a lecturer on law at Harvard Law School. Before teaching, he was an associate with Choate, Hall & Stewart in Boston, Massachusetts, where his practice focused on environmental, land use, Internet, and government enforcement litigation. He previously served as a law clerk with the New Hampshire Superior Court and then as law clerk to the Honorable John T. Broderick, Jr., of the New Hampshire Supreme Court.
---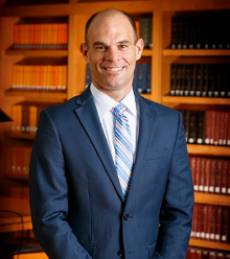 Jonathan Marshfield
Assistant Professor of Law
Nebraska College of Law
Professor Marshfield teaches courses related to public law and litigation, including Civil Procedure, Civil Rights Litigation, and Remedies. In 2021, Professor Marshfield received the 1L Professor of the Year Award for his teaching. His research focuses on state constitutional law and constitutional change. His state constitutional law research has been cited by the New Jersey Supreme Court, and his research into constitutional change has been cited by leading scholars in law reviews, textbooks, and academic journals. Professor Marshfield has also served as a consultant to foreign officials regarding issues of constitutional revision, and he has advised public policy groups regarding voter awareness and ballot issues.
Before joining the University of Nebraska faculty, Professor Marshfield taught at the University of Arkansas School of Law and practiced as a commercial litigator with Latham & Watkins LLP and Saul Ewing LLP. He also clerked for Judge Robert B. Kugler, United States District Judge for the District of New Jersey, and Chief Justice James R. Zazzali of the Supreme Court of the State of New Jersey. While in practice, Professor Marshfield represented several large financial firms and fortune 500 companies regarding a variety of complex disputes in both state and federal court. He has significant experience in most stages of civil litigation, including deposing and examining witnesses, managing complex electronic discovery, arguing pre-trial and dispositive motions, handling settlement mediations, and participating in civil trials.
---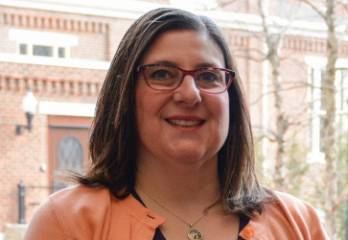 Nancy Martorano Miller
Associate Professor
University of Dayton
Nancy Martorano Miller received her B.A. in Political Science from Clemson University (1995) and her M.A. (2000) and Ph.D. (2002) in Political Science from Rice University. She joined the University of Dayton as part of the Political Science faculty as an assistant professor in the fall of 2002. She was promoted to associate professor in 2008.
Dr. Martorano Miller's research focuses on governing institutions and processes at the state-level. Her past research has focused on state legislative committee systems and minority party procedural rights. Her current research focuses on the politics of state constitutions. She was awarded the Alan Rosenthal Prize by the Legislative Studies Section of the American Political Science Association in 2007 for her research on state legislative committee systems. Dr. Martorano Miller was a keynote speaker at "The Rights of the Political Minority" conference held at the Rothermere American Institute at Oxford University in 2014, where she highlighted her research on minority party procedural rights in the policy-making process.
Her work has appeared in the following academic journals: Legislative Studies Quarterly, State Politics and Policy Quarterly, American Review of Politics, Journal of Legislative Studies, Albany Law Review and The Social Science Journal. Dr. Martorano Miller has also served as the associate editor of State Politics and Policy Quarterly.
Dr. Martorano Miller has provided political commentary for numerous local (Dayton Daily News, Channel 2, and Channel 22/45), national (CNN.com, Associated Press) and international (BBC) media outlets. She has also appeared as a guest on Sirius XM's "Jim Parson's is Too Stupid for Politics."
---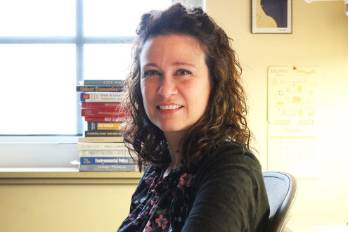 Lori Riverstone-Newell
Associate Professor
Illinois State University
Dr. Riverstone-Newell graduated with a Masters of Public Administration and a Doctorate in Political Science from the University of Tennessee-Knoxville. She lives in Bloomington, IL., with her husband and daughter.
Teaching Interests & Areas
Subnational politics, particularly Urban Politics and Intergovernmental Relations. Also, Public Administration and Environmental Politics.
Research Interests & Areas
Primary focus is on the interaction of governments in the U.S. intergovernmental system, specifically, the tools and strategies used by state and local governments to accomplish their goals and defend their interests in America's highly competitive political system.
---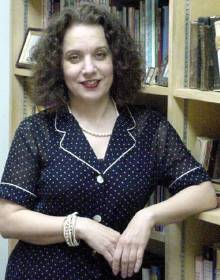 Silvana R. Siddali
Professor
Saint Louis University
Silvana R. Siddali received her Ph.D. in History from Harvard University in 1999, where she studied with the late William E. Gienapp. She taught at Illinois State University from 1999 through 2003, and is now Associate Professor of History at Saint Louis University in St. Louis, Missouri. She teaches courses in the Civil War and Reconstruction, Constitutional History, and the history of the Old Northwest. Dr. Siddali has been the recipient of numerous grants and fellowships, including a grant from the National Endowment for the Humanities and from the Gilder-Lehrman Foundation. She was invited to present her work at the Abraham Lincoln Presidential Library and Museum opening celebration in 2005. Her first book, From Property to Person: Slavery and the Confiscation Acts, 1861-1862 was published by Louisiana State University Press in 2005. Her second book, Missouri's War: The Civil War in Documents, was published in August 2009 by Ohio University Press. Her third book, titled Frontier Democracy: Constitutional Conventions in the Old Northwest was published by Cambridge University Press in 2016.  She is currently working on a book that compares American state constitutions to European revolutionary constitutions during the nineteenth century.
---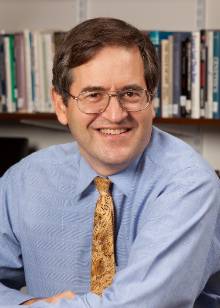 J.H. Snider
President of iSolon.org
Editor of The State Constitutional Convention Clearinghouse
Since 2007, J.H. Snider has been the president of iSolon.org and editor of The State Constitutional Convention Clearinghouse while also intermittently serving as a fellow at various institutions.
During the 2012-2013 academic year, he was a Lab Fellow at Harvard University's Edmond J. Safra Center for Ethics.  During the 2011-2012 academic year, he was a Network Fellow at Harvard University's Edmond J. Safra Center for Ethics.  In 2008, he was a fellow at the Harvard Kennedy School of Government's Shorenstein Center on the Press, Politics and Public Policy (since renamed the Shorenstein Center on Media, Politics and Public Policy).  From 2007-2011, he was an affiliated researcher at Columbia University's Institute for Tele-Information.
He has published dozens of think tank working papers and scholarly articles, hundreds of op-eds, and two books. His recent op-eds on periodic state constitutional convention referendums have been compiled in The State Con-Con Papers.
He has a Ph.D. in American Government (with a specialty in political communications) from Northwestern University, an M.B.A. from the Harvard Business School (where he focused non-profit management), and an undergraduate degree in Social Studies from Harvard College.
He has had extensive experience in local politics.  In 2010, he led the campaign in Maryland to educate the public on the November 2, 2010 referendum to convene a state constitutional referendum.  The referendum received 54.4% of the vote.
---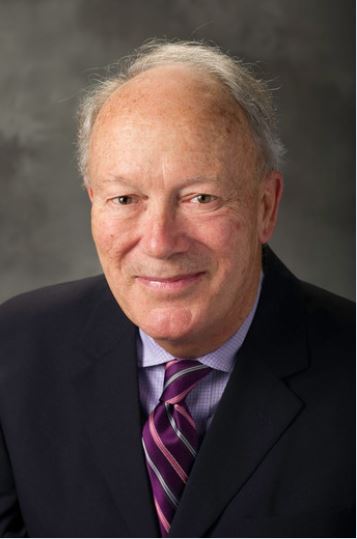 Alan Tarr
Director
Center for State Constitutional Studies at Rutgers University
G. Alan Tarr was founder and director of the Center for State Constitutional Studies and is now on the Board of Governors Professor Emeritus of Political Science at Rutgers University-Camden. He served as editor of State Constitutions of the United States, a 50-volume reference series (Oxford University Press) and as co-editor of the three-volume State Constitutions for the Twenty-first Century (State University of New York Press), of Constitutional Origins, Structure, and Change in Federal Countries (McGill-Queen's University Press), and of Federalism, Subnational Constitutions, and Minority Rights (Praeger). He is the author of Without Fear or Favor (Stanford University Press), Understanding State Constitutions (Princeton University Press) and Judicial Process and Judicial Policymaking (Rutledge); co-author of State Supreme Courts in State and Nation (Yale University Press) and of American Constitutional Law (Rutledge). Three times the recipient of fellowships from the National Endowment for the Humanities and more recently a Fulbright Fellow at the University of Ottawa, he has lectured on federalism and constitutionalism throughout the United States and in Africa, Asia, Europe, and South America.
---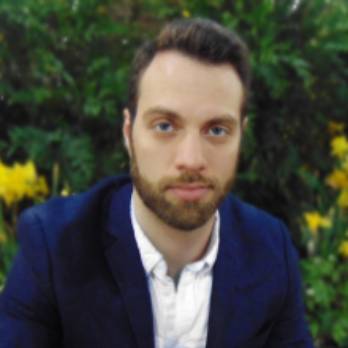 Robinson Woodward-Burns
Assistant Professor
Howard University
Robinson Woodward-Burns is an assistant professor in the Department of Political Science at Howard University, where he researches and teach on American constitutionalism, civil and voting rights, federalism, and slavery and abolition. He holds a Ph.D. in political science from the University of Pennsylvania. His first book, Hidden Laws: How State Constitutions Stabilize American Politics, was published in 2021 by Yale University Press. Using datasets and chronological case studies, the book argues that high barriers to national constitutional change have encouraged reformers to instead seek state constitutional revision, addressing national controversies over economic and labor laws and voting, civil, and gender rights. His research is also published or forthcoming in The Journal of Politics, Polity, Perspectives on Politics, The Maryland Law Review, and The Tulsa Law Review.   He has written on these topics, with a special emphasis on DC statehood, in The Atlantic and The Washington Post. In 2021 he was awarded a Library of Congress Kluge Fellowship to write a book on constitutional hardball.
---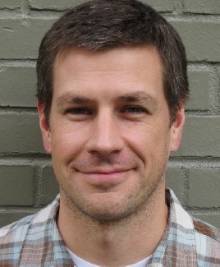 James Zink
North Carolina State University
Dr. Jim Zink is Associate Professor of political science in the School of Public and International Affairs at North Carolina State University. He has taught courses in political theory, American political thought, slavery and its legacy for American political thought, and politics and science fiction, among other things. His research explores theories of liberalism and constitutionalism, focusing in particular on the way institutions shape citizen psychology. He has pursued these themes as they have been treated in the history of political thought, especially within the American political tradition, but has also analyzed the empirical implications that emerge from these past debates. He has published articles in the American Political Science Review, Journal of Politics, Political Research Quarterly, and Political Behavior, among other outlets. His current project is a book manuscript on James Wilson's moral-psychological understanding of American constitutionalism. He received his PhD from University of California, Davis, and his J.D. from DePaul University College of Law.