As a University with nearly 40,000 students, UVU realizes how important it is to have engaged and dedicated professors. The College of Health and Public Service is excited to recognize a few people who make academic success possible here at UVU. We want to recognize a few people who make academic success possible here at
UVU
. We recently had the opportunity to talk with Buckey Walters the director for the Police Academy.  
Tell us a little bit about yourself (hobbies, family, background, etc.)
I've lived in the State of Nevada most of my life.  I'm married to the former Donna Howell and we have five beautiful children. I enjoy hunting, fishing, and exploring historical places.  I'm also a huge fan of the University of Alabama Football. Going to the Iron Bowl is definitely on my bucket list.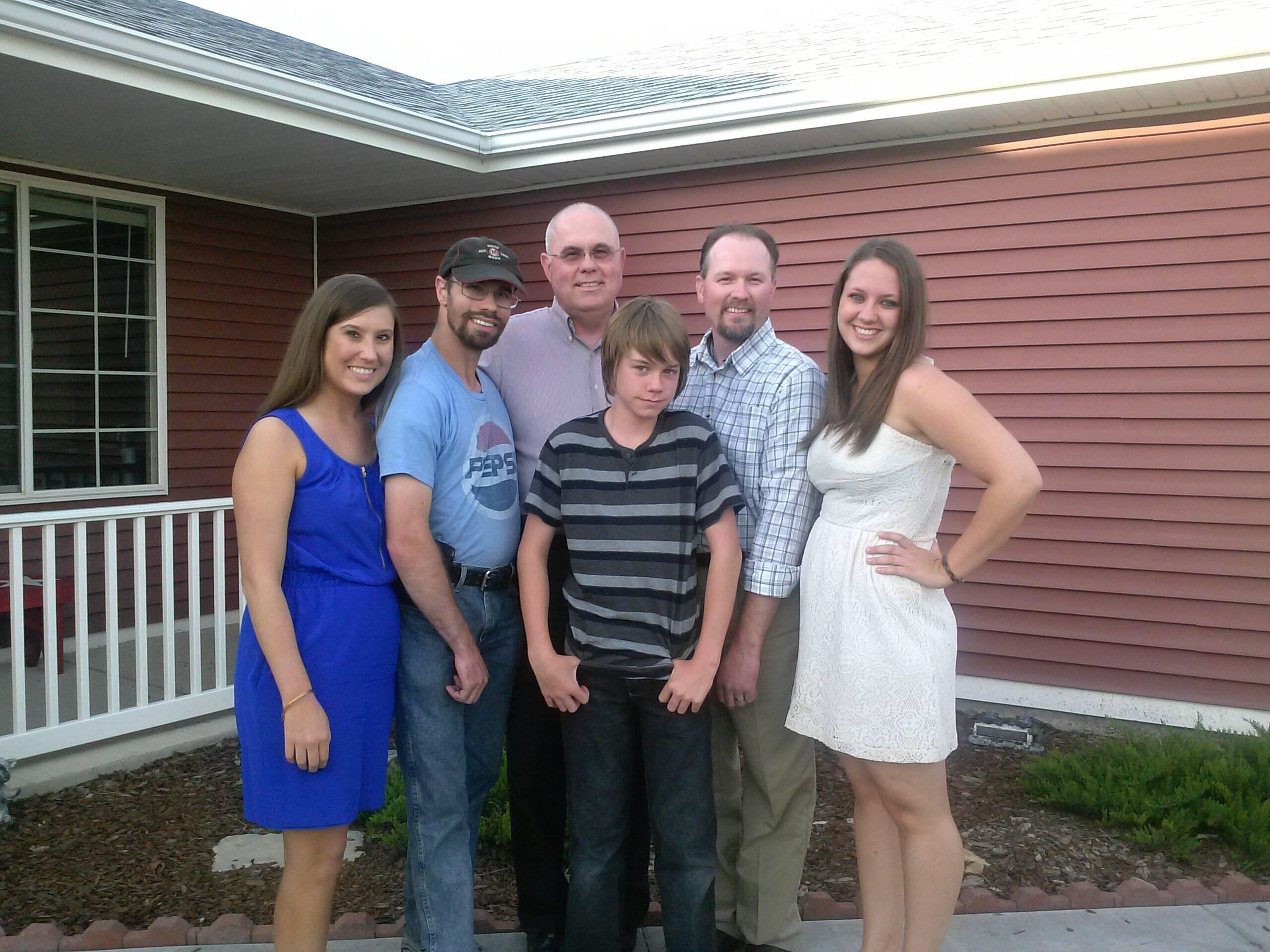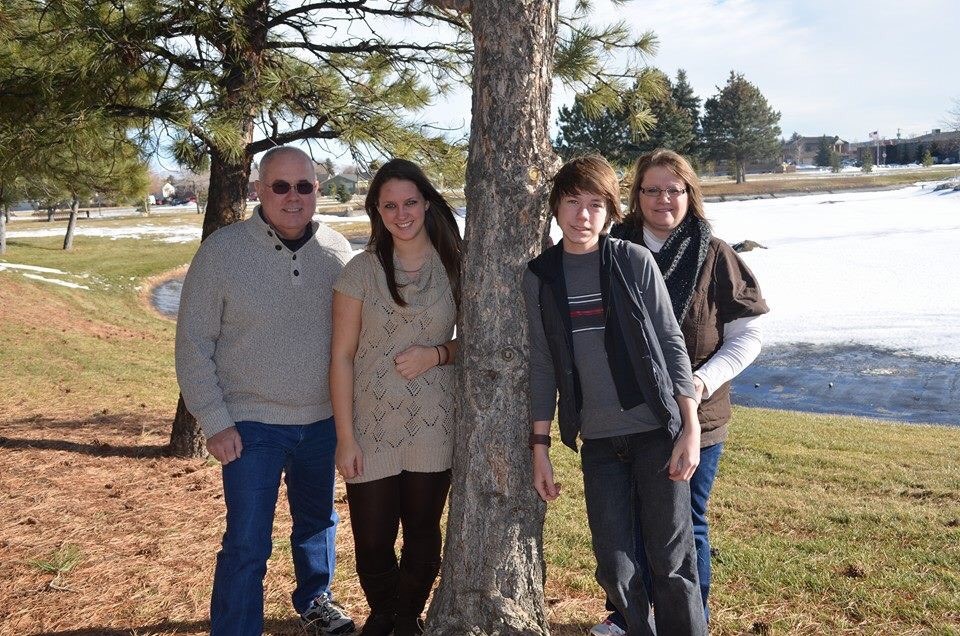 How did you get started in law enforcement?
I served in the United States Air Force and later in the Air National Guard as a security force member. In 2007, I was deployed to Afghanistan and served as a first sergeant for the 774th expeditionary airlift squadron with supervisory responsibilities over Wyoming and West Virginia personnel. On July 15, 2010, I retired as a senior master sergeant with a total of 24 years of service combining active duty and the Air National Guard.
Upon leaving active duty in 1976, I began working for the State Youth Development Center in Ogden, Utah.  After about three (3) years as a senior youth counselor I applied for and was hired by the Ogden City Police Department. During my time with Ogden City, we experienced some of the highest crime rates in the State of Utah. I began my career as a police officer with Ogden's current Chief of Police, Randy Watt. Because of the many calls, crimes, and investigations we personally worked together, Chief Watt will always have my deepest respect!
Some years later I worked for the Provo City Police Department and after a short time I decided to move back to the State of Nevada. Upon returning I obtained employment with the Nevada Department of Public Safety and later retired in 2003. My career in the criminal justice field includes employment as a senior parole/probation officer, police officer, training officer, detective sergeant, director of public safety, and college professor.
What do you like most about being a police officer?
The absolute best part is helping a person in a crisis situation regain control and assisting them in resolving what is to them, a total catastrophe. Secondary to that is arresting the "bad guy," someone who preys upon others, commits the crime that causes another's complete devastation, and/or the predator who harms our children.
What do you love about UVU?
I love the dedicated students, faculty and staff. They devote their time, talent and expertise toward giving our programs the very best they have to offer.
What is your favorite part about teaching?
My favorite part is explaining an idea, concept, or public safety best practice to a student and seeing their eyes light up or see the "light bulb" come on.  That's the point when you know the student understands what you've just taught. I love being able to witness the excitement of that moment. There's no better feeling in the world.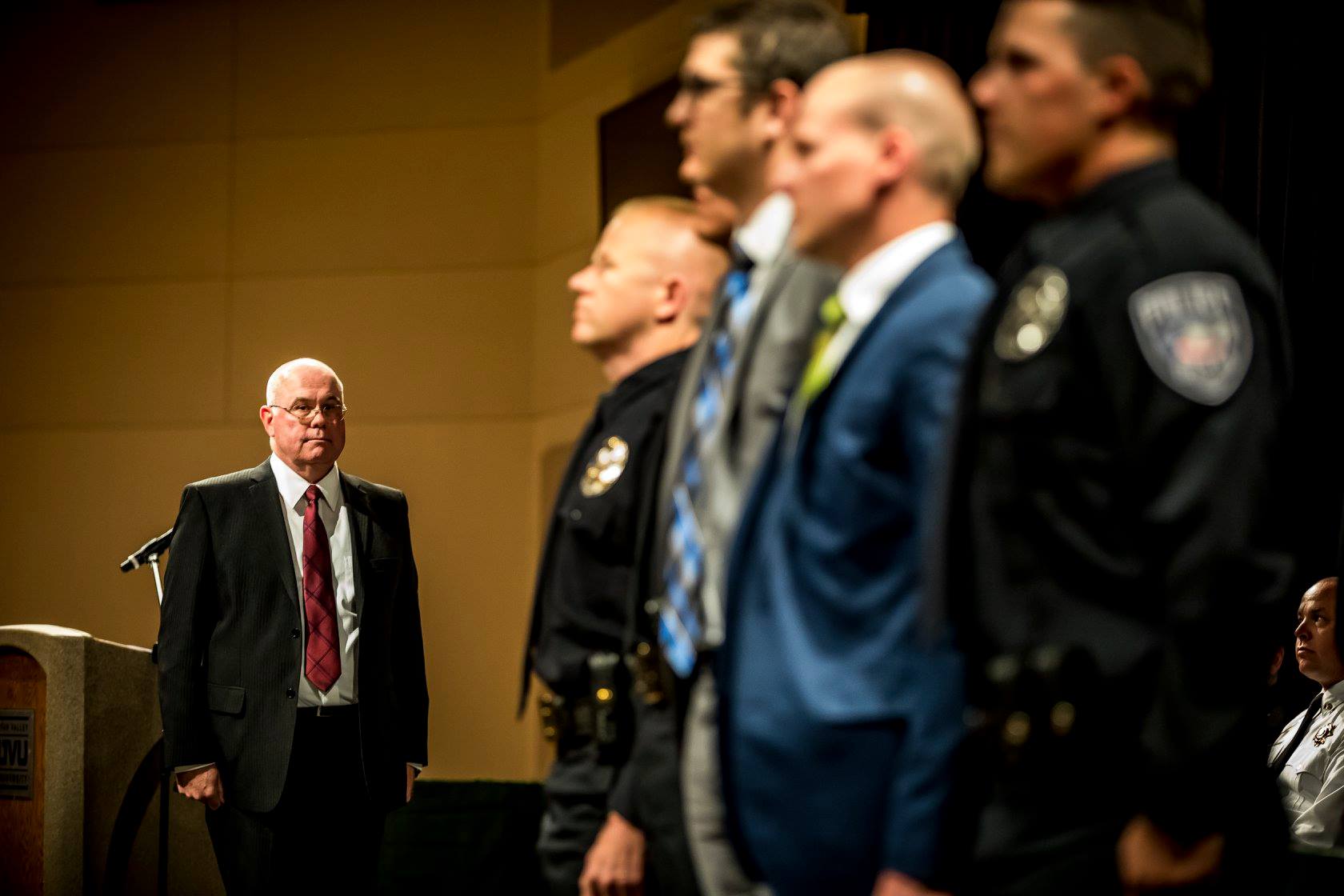 What are some pointers for students hoping to succeed in your class/program?
PREPARE. This career field is not for everyone.  It's important to know that once a cadet has completed the program it is not the end of their training. Preparation will be part of your whole career in law enforcement. If you are in a "Field Training Officer" program, I would advise that you take one hour before shift and begin preparing, then take one hour after shift and review everything that your field training officer (FTO) taught you that day.
What advice would you give someone interested in a career in Law Enforcement?
Go out and interview someone working in law enforcement. They will let you go on a ride-along and that way you can determine if this is the field for you. If there is a department you want to work for, you can go on a ride-along with that department. If you determine that a career in law enforcement is for you, don't give up!
What is something your students might be surprised to learn about you?
One of the most difficult things I had to learn to overcome was reading. By the time I had graduated from high school I had read only one book. No one, and I mean no one, knew this. I received a track scholarship from the University of Nevada, Las Vegas. However, I lost my scholarship after one semester. I then was able to take a speed reading class from the Clark County Community College (now called the College of Southern Nevada). The instructor evaluated me and determined I was reading at 126 words per minute, which was extremely slow. She was able to identify my deficiencies and with a regimen she created I was able to learn how to read at a much faster rate. Throughout the whole class I would double all of the assignments she gave me so I could learn how to read. All of my hard work paid off because by the end of that semester, I was reading at over 600 words per minute, with more than 80% comprehension. Through all of this I learned to never give up because you can make your weaknesses your strength.
What is your proudest career achievement thus far?
I know this is going to sound sappy, but it's not the homicides, robberies, auto thefts, drug busts or gang members I've arrested or put in prison. It's really been seeing the good the police officers whom I have hand in training or teaching accomplish. I began training officers in 1995 and have been able to watch numerous people move up into administrative positions. To me there's really nothing better than watching your protégé or student succeed.
If you could have lunch with any one person in the world, who would it be?
I'm really not the kind of person who is impressed by fame, fortune, politics, or stature. If I were to have lunch with any one living person in the world, I would be humbled if it were Russell M. Nelson, the current President of the Church of Jesus Christ of Latter-day Saints. I was able to figure out that he is my 10th Cousin, 4 times removed. I know that doesn't mean much, but being able to dine with someone who I believe is a prophet of our Heavenly Father would mean so much to me.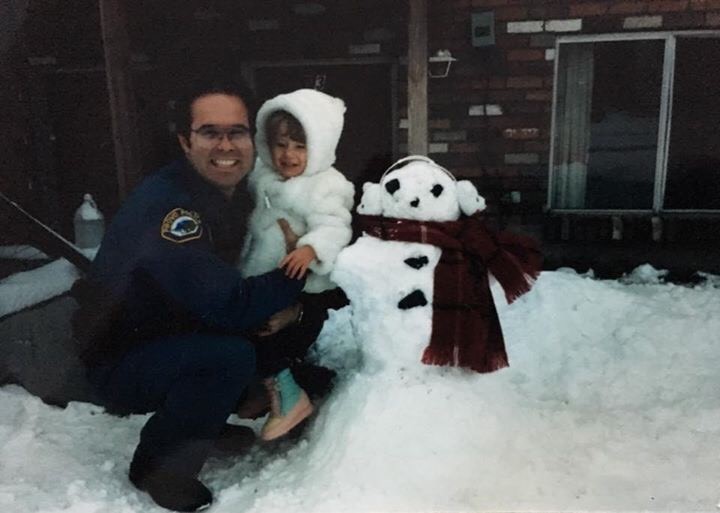 Learn more about UVU's Police Academy and opportunities available to you here.