Now 99 years old, Halvorsen is well-known for his service in World War II, where he assisted in dropping packages of supplies as part of the Berlin Airlift after the Russians cut off food supplies to West Germany. One day, inspired to do something for the hungry children, Halvorsen decided to give his chocolate ration to them. When he saw the joy it brought the children, he knew he had to do something more.
Rallying other pilots, Halverson was able to make a huge impact. Today, he drops candy on his hometown in Utah once a year to help remind people of the importance of compassion and charity. 
When Orchard Elementary School in Orem, Utah decided to host a fundraiser, they knew they wanted their students to be enthusiastic about meeting goals. They offered a "mystery prize" for when they had raised a portion of their total. 
What was the mystery prize? A visit from Gail Halvorsen, the Candy Bomber.
Kerry Milner, Orchard Elementary School principal, said they originally planned to simply stage a candy drop like the ones Halvorsen did in Germany. But eventually, it came to light that he would be available to visit the school if they liked. 
"They actually get to see him and meet him...I think it evolved into something better than it was in the first place," she said. "For him to be in our midst is an honor."
She hopes that the children will appreciate this chance to meet a World War II veteran, especially someone so influential.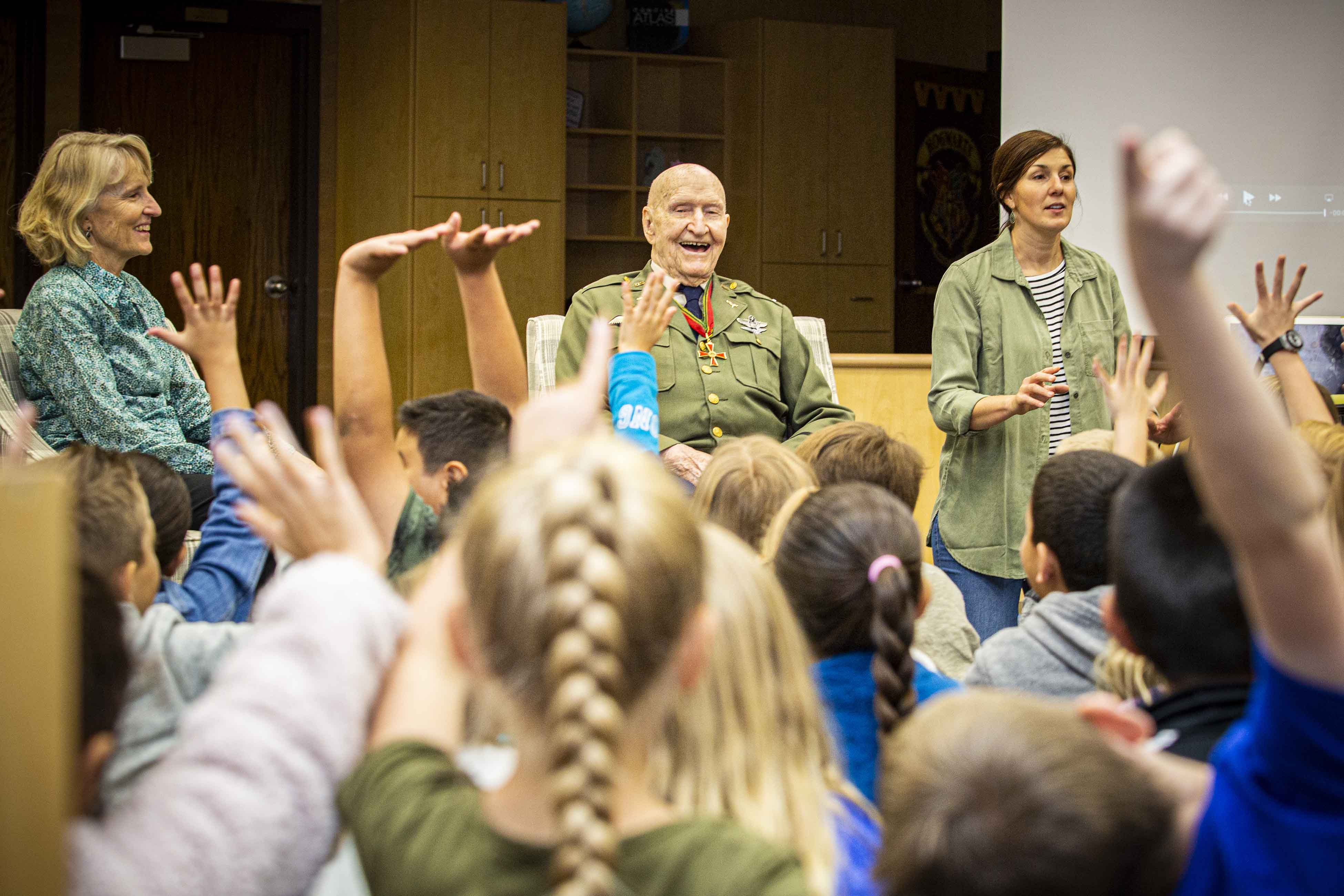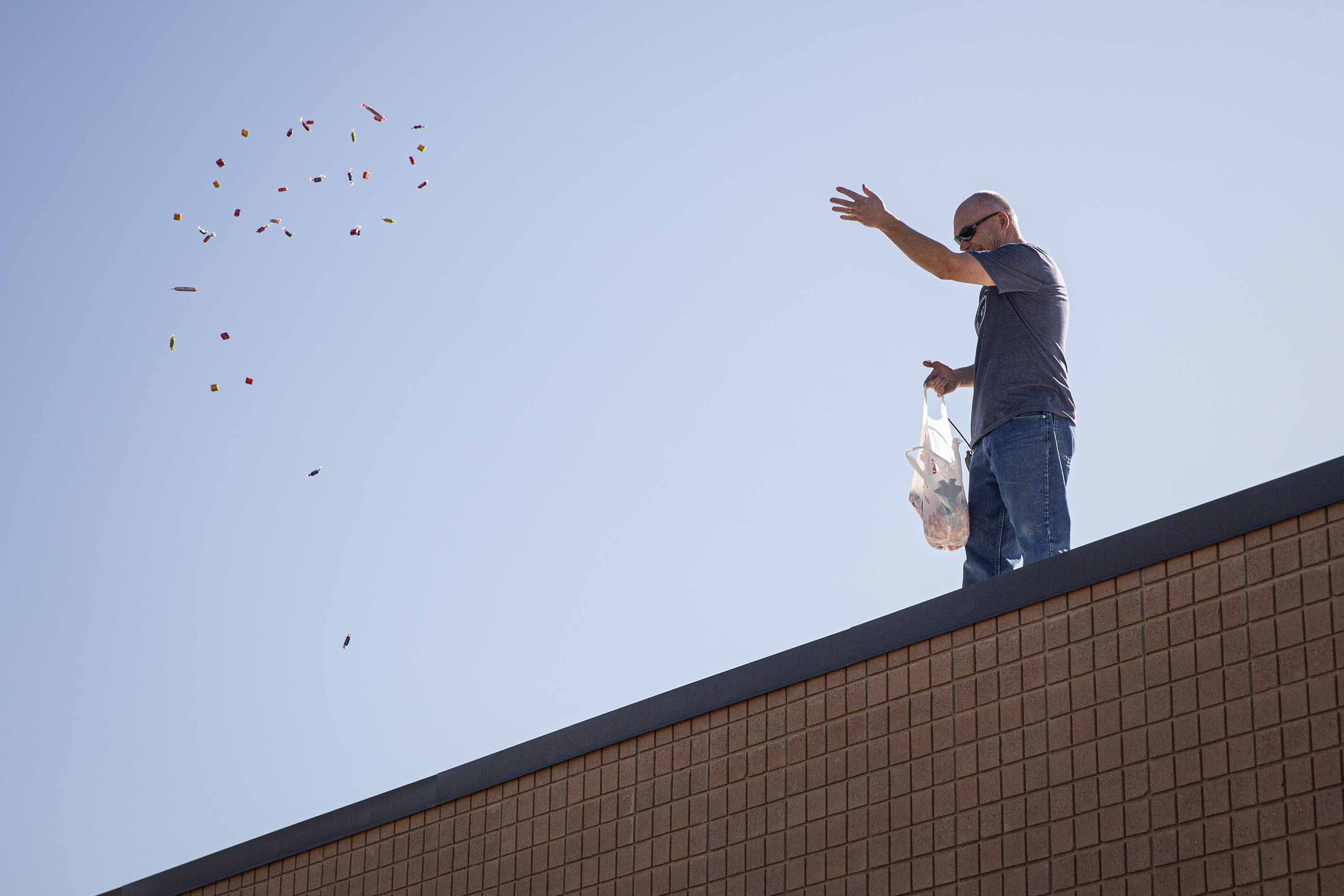 The UVU Department of Aviation helped facilitate the communication between the two groups. Aviation students also brought a plane to the event at the school to show it to the students. Helping foster an early passion for aviation is essential to the success of the program. Together with Halvorsen, UVU Aviation students made a great impact and lasting memory on these elementary school youth.
The purpose of the fundraiser was to earn money for the school to provide their students with supplementary technology. "We have technology in our upper grades that rolls over every five years because they're only good for so long," Milner said. "But in our younger grades, we don't have that. In order to help fund it, we're doing a fundraiser about every other year...We do not have sound systems in our classrooms...that's one technology we want to provide" Milner said.
The Orchard Elementary School fundraiser ends on October 15th, 2019. If you wish to donate, visit their website here.