For Emily, she knew from a young age that she wanted to take a similar route as her father, a retired fire chief, and work in emergency services, too. With a desired career-field in mind paired with a study abroad opportunity to the Balkans, Emily recounts those experiences abroad as her "ah-ha" moment that emergency management was the degree she was confident in pursuing.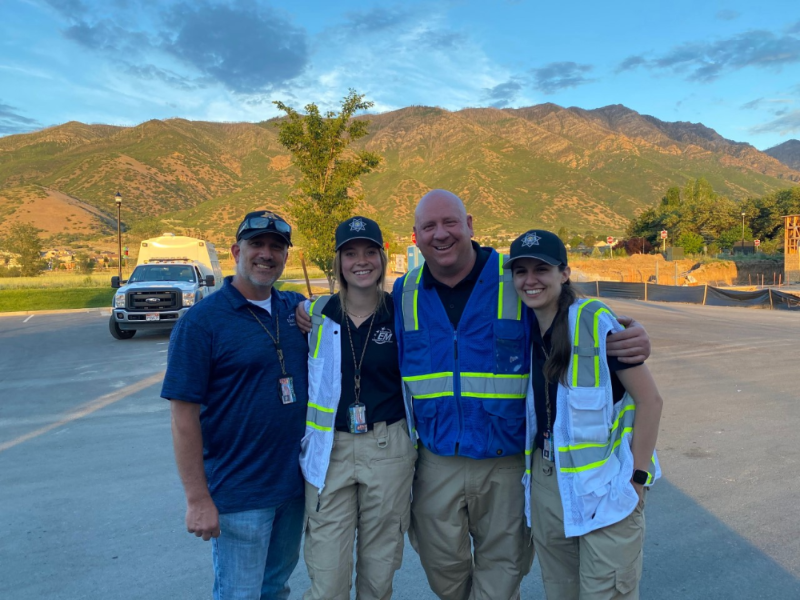 "That gave me the most real-world experience," Emily said. "It was just really cool to connect with people who grew up so far away from me in such a different kind of lifestyle, and yet we have that passion for public safety, disaster planning, and making sure that our citizens are going to be taken care of no matter what happens."
Lindsey and Emily acknowledged similar sentiments of how emergency management has less to do with the coursework and more to do with how much experience one has. The two were able to receive help from Chris Lindquist, an emergency services assistant professor, and work for Utah County Sheriff's Office Emergency Management division.
Lindsey helped at drive-thru vaccine clinics in 2020 when first responders were provided access to the vaccination. Both women worked together in 2021 at vaccine clinics for the public.